Recipe: chicken congee
Is everyone back into the groove now? Holidays are over and all of the new calendars are up for 2012. I'm chomping at the bit to get this party started: things to do, places to go, people to see. There's been more emphasis on the first two, but hopefully I'll remedy the third one this week. I've been getting my physical and digital houses in order here (still not done, not by a long shot). How did the weekend treat you guys? Mine went a little like this:

we started with a nice show at sunrise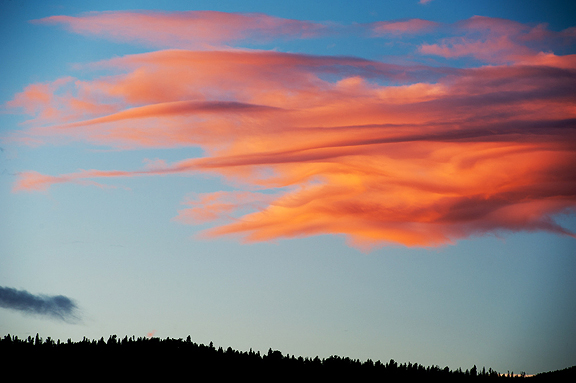 it only took me 6 months to get to our new ikea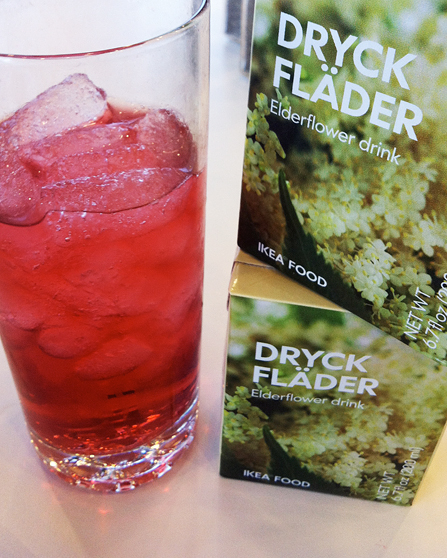 It's a bit of a haul from our house to the new (well, new to me) Ikea in Centennial, Colorado – just under 90 minutes. But hey, that's better than a 9-hour drive to Salt Lake City, Utah. I think of Ikea as the OCD adult amusement park. They even provide sofas, beds, and a restaurant because you're basically going to be there long enough for your body to require sustenance and rest as you try to find your way out of the store. If it sounds like I hate Ikea, I do not. It's just that I am occasionally distracted from our seek and destroy shopping mission. Jeremy will have to come and fetch me from the children's section or he'll find me standing mesmerized in front of the colorful lamps and lights. And if the "we're only going to be there for an hour or two"-trip-turned-7-hour-adventure wasn't enough, you get to spend as much time assembling everything when you get home. But now we have clever Swedish storage for all of our junk!
did i mention it finally snowed? (why yes, we skied it)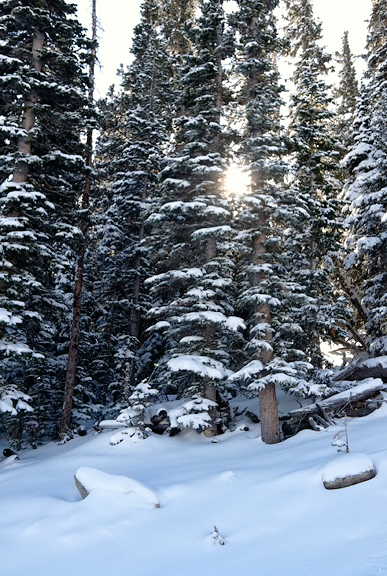 and a hot bowl of ramen to warm up après ski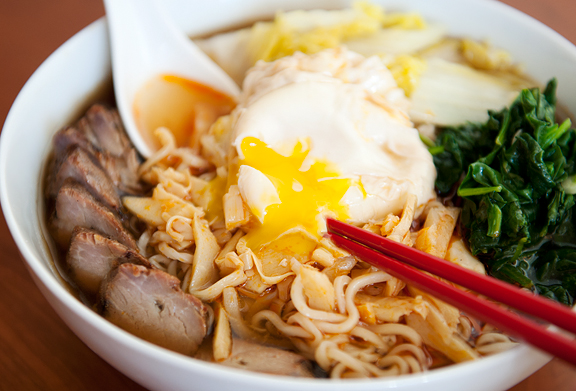 Mmmm noodles. I am a noodle girl. Every now and again I'll wonder if I'm a rice girl, but no – I am true to the noodle. That doesn't mean I don't enjoy my rice. Now that we're acting like winter again, it's the perfect time to be making congee, jook, or
xi fan
– Chinese rice porridge. I like my mom's chicken congee.
start with short grain rice
My parents used to make congee on the weekends for breakfast when I was growing up. It is a savory porridge which might explain why I have never been a huge fan of sweet breakfasts. In college, I'd make the basic rice porridge when I wasn't feeling well because it was neutral and settled my stomach. These days I make my mom's chicken congee because I love the ginger. I called them up last week to verify the recipe in my head with the recipe in their heads.
rice, chicken, ginger, green onions
i like to make my own chicken broth in my pressure cooker
Mom is so cute when I tell her I have a question about a recipe. She's eager to help out and to make sure I do it right. Thing is, when they see that it's me calling, they put me on speaker phone. So as soon as Mom starts to share her method, Dad butts in and says, "Let me tell you how to do it the right way…" See, Dad is just as eager to explain how he does it. It happens practically every time and I try my hardest not to laugh, but it's really entertaining and a little insane to get a recipe from them. Most of my recipes are a marriage of the two versions and I think that's a good thing. Whenever I eat these family foods, I feel a little tug in my heart.
wash the rice
add water to the rice and cook until mushy
add chicken broth when the porridge is thick
Use short grain rice. Sushi rice is fine. Don't use sweet rice – my dad shouted that warning. I asked if you can use leftover cooked rice and my parents were dubious. Yes, you can, but it's inferior. You can use canned chicken broth, but if you have homemade chicken broth on hand, go with that. My homemade chicken broth is just water, chicken, and salt added at the end. I don't want the aromatics of a mirepoix (onions, carrots, celery) in this chicken broth. It's a quick 30 minutes in a pressure cooker or you can make the broth on the stove top in 2-3 hours, basically until the chicken is falling off the bone. Meanwhile, 4-5 cups of water for every cup of rice should be simmering together for a couple of hours, adding water (or broth) as it thickens until the grains are fat and soft.
sliced green onions and minced ginger
shredding the chicken
Depending on how mellow or sharp you want the ginger to be, you can add it earlier or later in the cooking process. Mom likes ginger, so she adds it in late. I like ginger too. The final congee will depend on your preferences. If you want it soupy, add more broth. If you like it thick, let more of the liquid simmer off. Dad said running it through a blender gives it a nice smooth texture (some restaurant told him that was the secret to their awesome congee), but I prefer some texture. When it's done, finish it off with a tiny dash of Chinese sesame oil and stir it in. I keep the sesame oil on the light side.
add the green onions, ginger, and shredded chicken
stir it in
essentially done
Okay, but it's really all about the add ins! For me, pork sung or dried shredded pork or pork floss (
ro song
), chili radishes (
la luo bo
), and pickled cucumbers (not dill pickles, a salty and sweet Chinese pickled cucumber) are a must have. Other goodies include more green onions, Chinese doughnuts (
yo tiao
), chili bamboo shoots, and thousand year old eggs (
pi dan
). Add a bit of this and that to your congee, mix it in, and soon you will have a warm and happy belly!
congee with pork sung, sliced chinese doughnut, chinese pickled cucumber, chili bamboo shoots, green onions
savory breakfast for the win!
Chinese Chicken Congee
[print recipe]
1 cup short grain white rice (sushi rice is fine, don't use sweet rice!)
5 cups water
2 cups chicken broth (or more)
1/4 cup ginger, peeled and minced
1/4 cup green onions, minced
1/2 to 1 cup cooked chicken, shredded
salt to taste
dash sesame oil
Wash the rice under cold water. I typically give it 2-3 rinses. Place the rice and 5 cups of water in a medium saucepan and bring to a boil. Reduce the heat to a simmer, occasionally stirring the rice so it isn't sticking to the bottom of the pan. Stir in more water (or broth) as necessary if the congee starts to get too thick, about a cup at a time. Turn the heat to high, bring it to a boil, and reduce to a simmer. Continue this until the rice is practically disintegrating and very soft (about 2 hours). If you prefer a mellower ginger flavor, add the ginger when the congee is not quite done. When the congee is the right doneness, add more broth to achieve a soupy consistency or continue to simmer to desired thickness. [Optional: You can run the congee through a blender (please be careful as hot congee can explode from the blender) for a super smooth texture.] If you like a stronger ginger flavor, add the ginger now. Stir in the green onions and shredded chicken. Salt to taste (don't use soy sauce). Stir in a dash of sesame oil. Serve hot with sliced Chinese doughnuts, chili radishes, chili bamboo shoots, Chinese pickled cucumbers, pork sung, green onions, thousand year old eggs, or any other add-ins. Serves 4.
Chicken: Store-bought broth and chicken meat are fine to use, but I prefer making my own. Here's how I do it. I place 2 pounds of chicken (with bone) in a pot with about 2 quarts of water. In my pressure cooker, I set this on high for 20 minutes and let it cool on natural release (about 15 minutes). On the stove top, I bring the pot to a boil and reduce to a good simmer, half covered, and cook until the chicken is literally falling off the bone (close to 3 hours). I defat my chicken broth and add salt to taste. I remove the skin, bones, cartilage, and fat from the chicken and shred the remaining meat with two forks.