Sunday, September 29th, 2013

Recipe: miso pork belly stack
I haven't been out shooting much this past week because the aspens are still quite green. They are late. I mean LATE. Late is fine, except changing aspens begin flirting with cold weather. Cold is fine too, but frosts and hard freezes can wreck the colors. It seems that green aspens manage to endure the frost and snow for the most part. Our days are usually sunny and warm such that the healthy stands can bounce back.

frost, mist, and snow from last week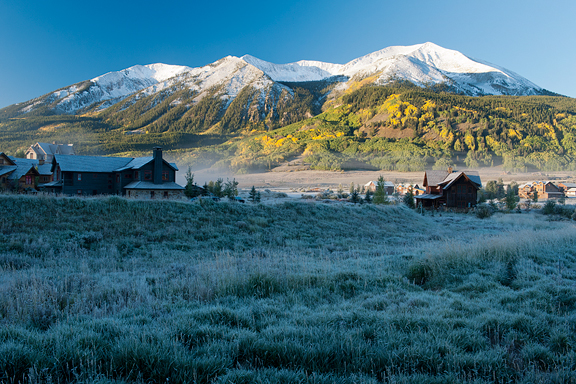 by afternoon, all was warm enough for kaweah to enjoy her pupsicle treat in the yard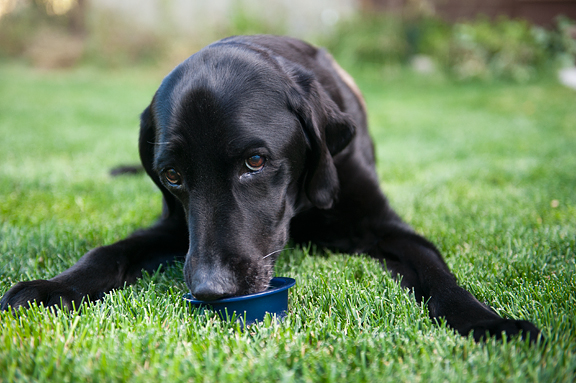 And everything looked to be okay for the first few frosts and snowfalls. Then on Friday, I went for an evening trail run that started out dry…
but wound up snowing 2 miles in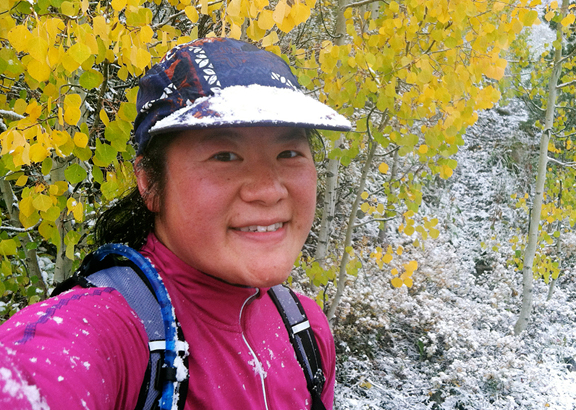 and it just kept snowing the entire way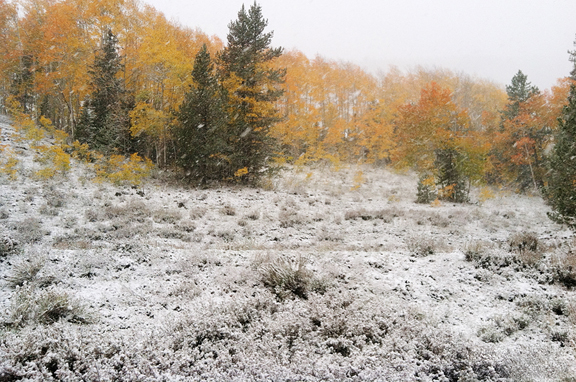 That storm took its toll and much of the local color that had been humming along turned to a rust orange or black. I call it freeze die off. The upside of all this is that there are still a lot of green aspens and this week is looking to warm up. I think there is potential. The question is if the leaves will get going before the next storm barrels through. In the meantime, I'm watching it all unfold from my hikes, bikes, and trail runs.
a cute little shelter on a trail at the outskirts of town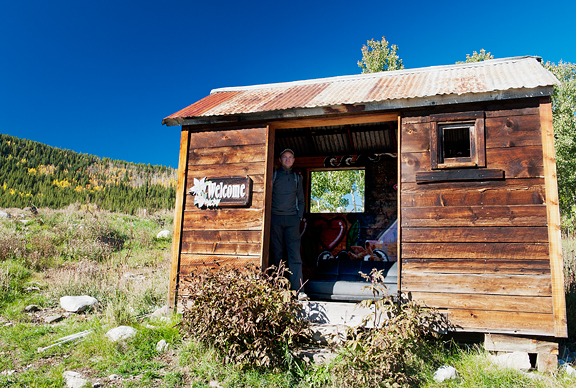 new color that survived the storm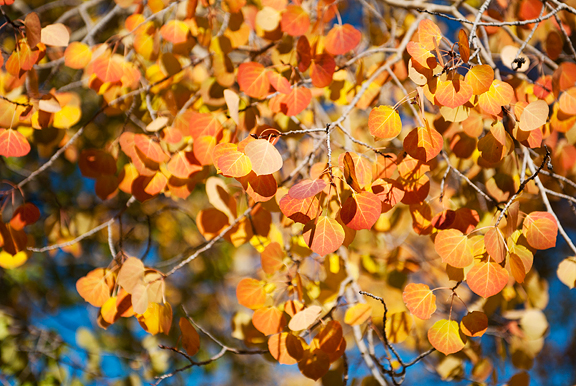 we don't get a ton of red aspens, so what we do get is delightful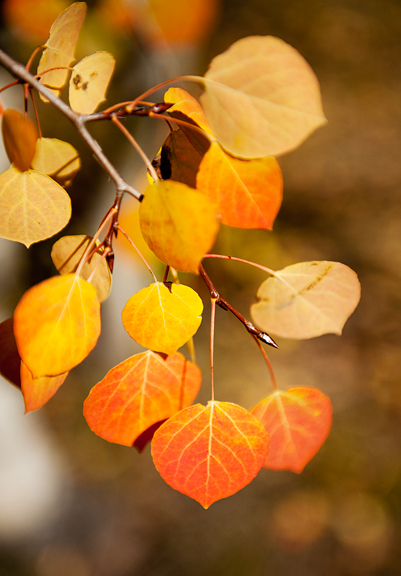 With all of the chilly weather we had, I have been cooking, baking, and becoming more comfortable with my kitchen in Crested Butte.
Todd, Diane
, and I were so enthusiastic about picking peaches last week during their visit, that I was left with many pounds of ripe, sweet organic peaches. Even if Jeremy liked peaches (which he does not), there was no way we could both finish it all off before the fruit flies took over our house and flew off with Kaweah. So I made several peach crisps with oatmeal toppings to give to some of our awesome neighbors. You wouldn't know me for a baker in summer because the heat makes me so dang cranky, but cooler weather ushers in more oven and stove time for things like peach oatmeal crisps or… miso roast pork belly.
start with kosher salt, brown sugar, and pork belly (belleh)
mix the salt and brown sugar together
coat the pork belly with the cure
wrap it tightly in plastic and refrigerate overnight
**Jump for more butter**