Recipe: cranberry pistachio orange lärabars
Did everyone have or is still having a nice holiday? I gave myself last week off after the rush of baking, gifting the baking, standing in long lines at the post office, packing up for Crested Butte, hosting a friend, and finishing our year end photo card. It's been a nice week of more or less keeping off the interwebs to catch up on sleep, spend a lot of time on snow, give Kaweah lots of belly rubs, and become addicted to Downton Abbey.

fresh falling snow on the mountain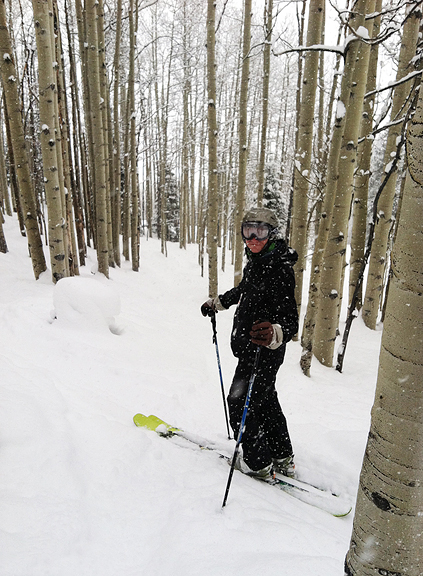 looking through a lovely ice sculpture in mountaineer square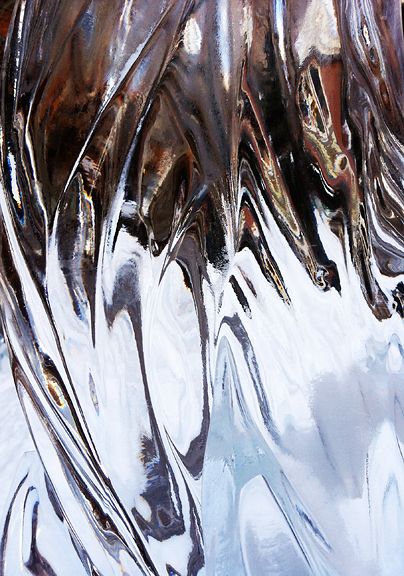 cross country skiing on the crested butte nordic trails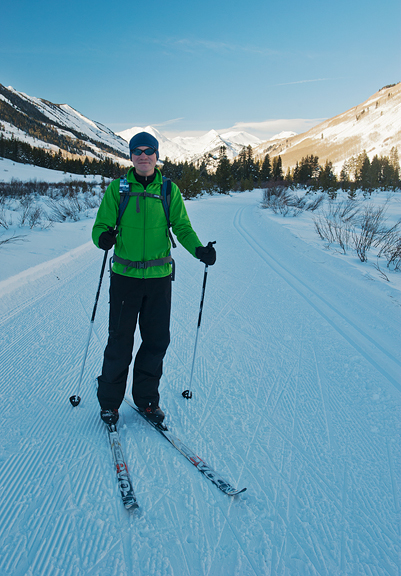 ranch boundary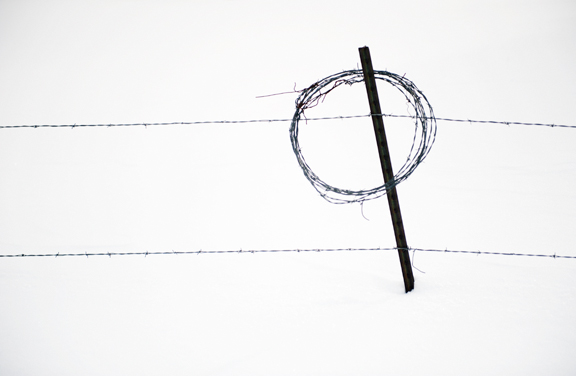 Not long after I had made the
baked brie with cranberries and pistachios
, I began to think what a lovely combination cranberries and pistachios make. Forget the brie – I'm all about the fruits and nuts! And one of my favorite places to enjoy fruits and nuts is outside in the backcountry, on the slopes, on the trails. Why not a cranberry pistachio Lärabar?
dates, pistachios, orange (zest), cranberries
put the pistachios in a food processor
coarse chop (coarser for a crunchier texture)
Lärabar doesn't actually make this flavor, but it is based on the same principle of simplicity. Dates (pitted, please) are the primary binding ingredient, although the cranberries get a little sticky too… which is a good thing! I use shelled, raw, unsalted pistachios because they're sweet and a pretty green color. You can use roasted salted pistachios if that is your preference. And don't skip the orange zest because it does a lot to pick up the flavors.
put the dates and cranberries in the food processor
blend to a paste, but do leave chunks of cranberries recognizable
grate orange zest
Homemade Lärabars (or you can just call them fruit and nut bars) are our favorite quick energy snack to take on hikes, skis, or rides. I like to tuck them in my pack or my jacket pocket in case of an energy crash or a grumbly tummy. Jeremy and I both carry them when we travel because you never know when you're going to get stuck out. They don't spoil. They aren't messy or smelly. They're dense and satisfying. They are healthy and delicious.
four ingredients
the best way to mix it together is to knead it like dough
press into a baking dish or mini loaf pans (whatever you like) and freeze
slice while frozen (and be careful with the knife)
Now, you could make these into squares or cubes or balls or logs. My only warning is for those of you who plan to eat them out in the cold – the very cold. We routinely drop below 0°F overnight in Crested Butte and have bounced into the negative teens several times in the last ten days. A thin bar (1/3-inch thickness) is going to be much easier to bite and chew without breaking your teeth in really cold weather than a ball or cube.
these are certainly the prettiest bars i've made
I know I keep saying this with each new bar flavor I make, but these are my new favorites! They are pricier to make because of the cost of (organic) pistachios, but they are totally worth it. There's nothing quite so happy-making as having a tasty homemade snack to look forward to when you're out burning those calories.
erin absolutely approves of my new lärabar flavor!
Cranberry Pistachio Orange Lärabar
[print recipe]
1 1/2 cups dried Medjool dates, pitted
1 1/2 cups dried cranberries
2 cups raw unsalted shelled pistachios
1 orange, grated zest of
Place the dried dates and dried cranberries in a food processor and pulse until paste-like. Empty the dried fruit into a large mixing bowl. Pour the pistachios into the same food processor (no need to clean it, yay!) and pulse until coarsely chopped. Leave some large pieces of pistachios if you like a more crunchy texture. Empty the pistachios into the mixing bowl with the dried fruit. Add the grated orange zest. Mix well (your hand works best) and press into an 8×8-inch baking pan or two mini loaf pans. Place in the freezer for at least an hour. When the mixture is frozen, remove the contents from the pan (you may need to loosen it along the sides with a dull knife or thin metal spatula). Carefully slice the frozen block into desired shapes and sizes. Store in an airtight container in the freezer or refrigerator. Makes about 20 2×3.5-inch bars.
more goodness from the use real butter archives