Sunday, March 9th, 2014

Recipe: beef porcini pot pies
Spring forward. Spring forward. I rather think of it as pouncing forward. It's a bit jarring, the darkness in the morning and the extended daylight in the evening and whoa, when I sit down to work on the computer I have one less hour than I thought I did. Jeremy is a fan of Daylight Saving Time. He said he feels like he's in fog all winter until the clocks jump forward. He loves the stacking of extra daylight on the other end of the day. Kaweah, we discovered, does not care for Daylight Saving. We tried to coax her awake Sunday morning, but she was having none of it. She'd open one eye, look at me, and then plop her head back onto her soft, warm bed. So we let her sleep until her little appetite clock said it was time to eat.

spring wha?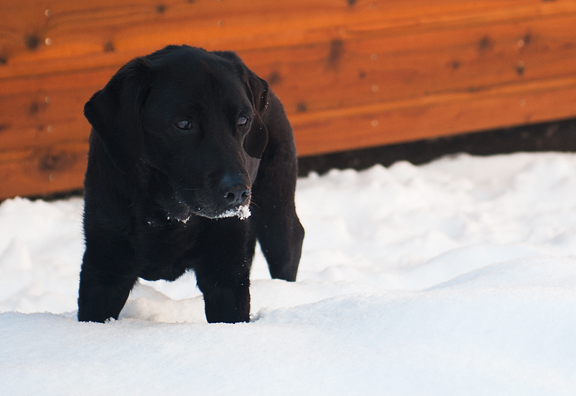 We had a nice wallop of snow Friday (great powder at our local resort) and then the snow clouds gave way to bluebird skies and the mercury soared into the 50s this weekend. Jeremy and I got out to ski tour Saturday, but the backcountry snow was already turning to mashed potatoes under the power of the sun and warm air temperatures. But it was gorgeous and my brain is already transitioning to spring skiing mode.
i never get tired of the colorado high country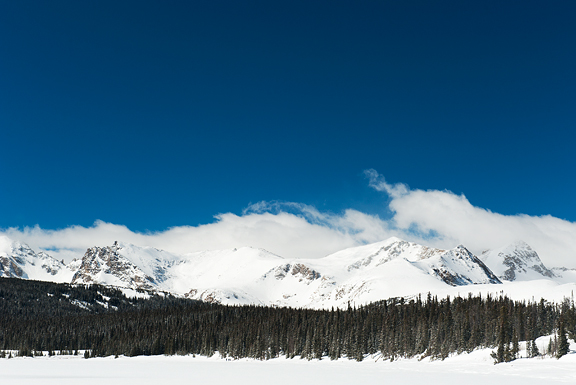 It's March, and I'm starting to poke about in the corners of my freezers and pantries to see which treasures I squirreled away last summer are still around. I have heaps of roasted green chiles, diced tomatoes, tomato sauce, jams, summer corn, peaches, huckleberries, pickled things… and dried porcini. Those porcini are such a labor of love.
Wendy
and I slog many miles in the mountains searching for these gems of the forest. Then she cleans every single mushroom (and sometimes there are a lot of them) that very evening, breaks them down, and begins dehydrating them. No small feat. To let them spoil or go to waste is to beg the tree gods to animate and smack you upside the head for being such an ungrateful douchecanoe. When I flipped the calendar to March, I set about making some beef porcini pot pies.
olive oil, red wine, salt, pepper, dried porcini, onion, potatoes, flour, rosemary, thyme, garlic, tomato paste, boneless beef short ribs
rehydrate the porcini
strain (and reserve) the porcini liquid
**Jump for more butter**