Sunday, November 16th, 2014

Recipe: toasted coconut custard tart
It's been snowing on and off since last week. Exciting, right? But you can't go ski just any snow. We had received several inches of fluffy, dry snow on top of bare ground, which meant there was no base to speak of. Rather than being overeager and rutting my skis, I opted for a trail run when we finally got out of single digits. I'm so glad I waited, because the sun came out and helped pack down the snow on the trails, and then we got more snow. What a lovely pair of words… MORE SNOW. Despite 11°F and nasty winds over the weekend, we got our first ski tour of the season in (rather late) and it was fantastic!

rosy sunrise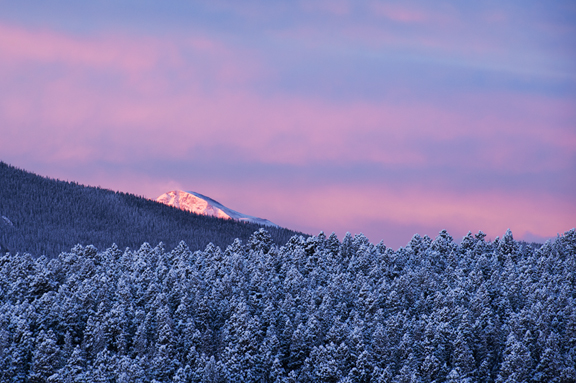 the sun is far more welcome in winter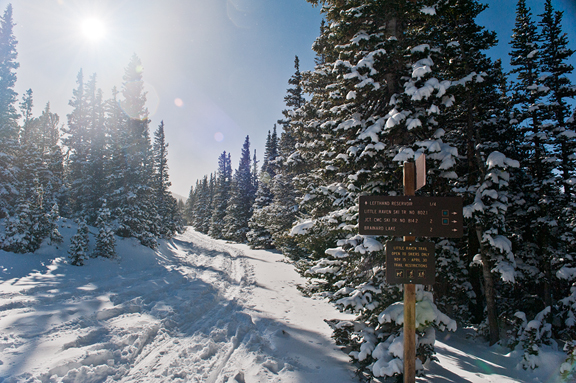 jeremy makes his way through snowy trees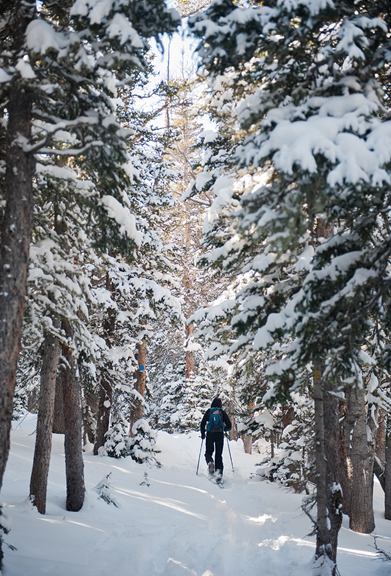 so happy that winter finally decided to show up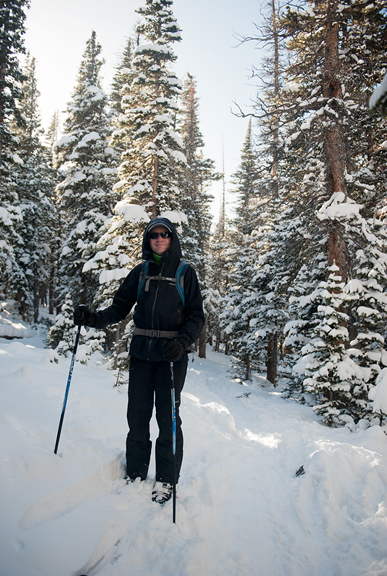 Snow on the ground is a wonderful thing. Jeremy and I began longing for ski season about 2 weeks after our last ski tour in mid may. Despite all of the trail running and hiking and biking and backpacking of summer, I feel like I'm stronger in winter. I burn more calories, too! We don't feel as guilty indulging in a little dessert during the cold weather months. But even if you aren't a ski dork like me, I tell you what – this toasted coconut custard tart is worth making and eating. Just give yourself an extra hour of walking.
for the tart crust: egg, butter, salt, flour, confectioner's sugar
pulse the butter into the dry ingredients
drizzle in some egg yolk
the dough should clump together, but remain grainy
**Jump for more butter**