Sunday, October 18th, 2015

Recipe: cream of chanterelle soup
I suppose I have to just will my way into autumn if the weather won't cooperate. While it's no longer scorching hot, the weather is still what one would classify as Indian Summer. Sunny and comfortably warm. I no longer have to worry about Neva roasting her brains out on the deck, so she's been enjoying the coolish mornings while the sun makes its way up into the sky. It's also nice that she has stopped barking and whining at every single creature that moves in front of our deck – like neighbors, random dogs, bunnies, birds (so many birds…), foxes, deer, etc. Although I did see her lunging after a fly as it unknowingly entered Neva's air space.

she loves it when i put her bed in the sunny corner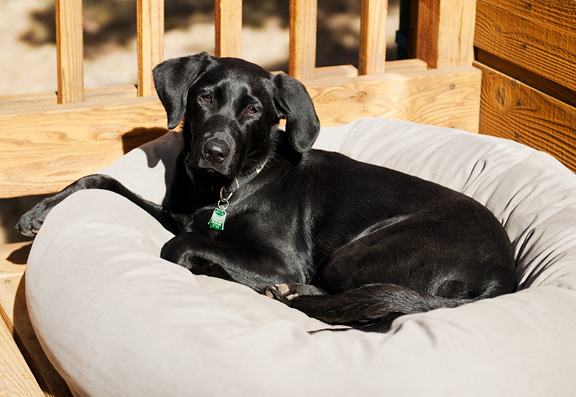 Jeremy and I took Neva up to Blue Lake over the weekend since the road leading into the Brainard Lake Recreation Area closed on Sunday for the season. I'm happy to report that despite the 32°F temperature at the trailhead, I felt downright warm. My internal winter thermostat is on track, at least. As it was the weekend, Neva got to meet lots of other dogs – some friendly, some not interested, some just plain crazy. She had a blast.
mitchell lake was as smooth as glass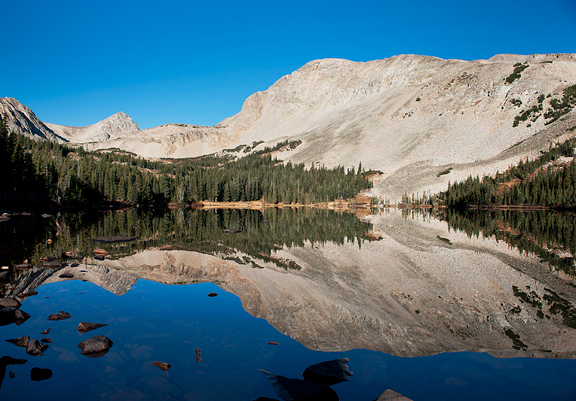 autumn hiking is the best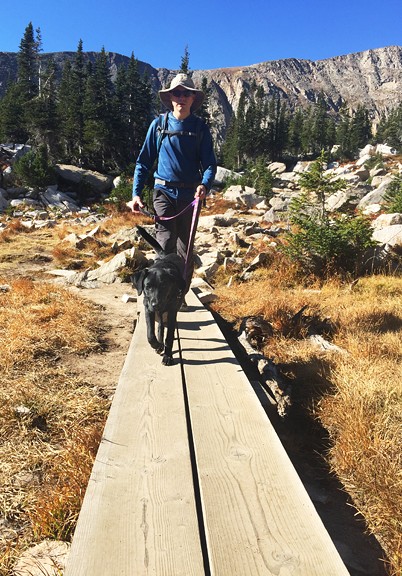 neva even swam several laps at blue lake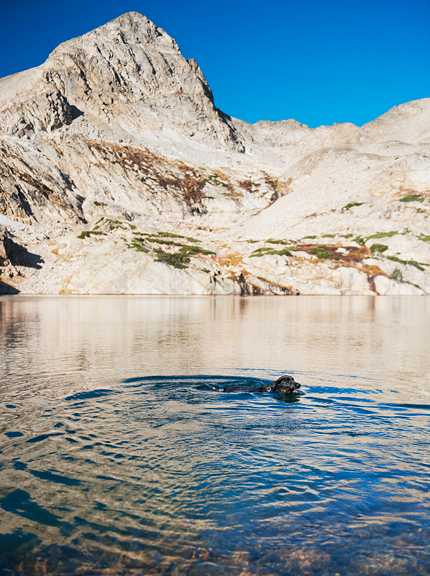 That was all well and good, but every "landmark" we encountered elicited remarks from me or Jeremy regarding that section of trail in winter and spring – when snow transforms the landscape. Hiking is hiking, but on skis you think about gradients both up and down. My hope is that Neva will transition easily to ski tours into the backcountry and love the snow as much as Kaweah did. I'd love to start her training except WE HAVE NO SNOW. So I'm posting a soup recipe in the hopes that it will jumpstart some form of frozen precipitation around here. Next, I'm going to wash my car… I think the weather is supposed to turn overcast, rainy, and cooler this week. Fingers crossed.
I made this cream of chanterelle soup back in the summer when I found and foraged my very first batch of chanterelles. It was amazing back in August, so I'm confident that it will be even better now as we zip toward Halloween. Chanterelles are in the grocery stores – I've seen them at Whole Foods for an arm and a leg as well as at Costco. Those store chanterelles aren't going to compare with the ones you forage yourself, but they'll work.

chanterelles, chicken broth, shallots, eggs, butter, cream, brandy, salt, saffron, flour, more butter (yay!)
chop the mushrooms into a small dice
ingredients prepped for the soup base
**Jump for more butter**