Monday, November 7th, 2016

Recipe: apple roses and spiced brown butter tart
Daylight Saving may have come to an end, but Neva isn't buying it. She tucked her furry nose under my chin Sunday morning at 5:30, probably wondering why I was 30 minutes late taking her outside and feeding her dinner (breakfast). By 5:30 in the evening, she was sitting politely in the great room, staring at the empty space next to her water dish where her dinner is typically served 30 minutes later. I'm not sure if Neva cues off the light of day or her little doggy tummy, but Mountain Standard Time apparently has no bearing on her feeding schedule. It sure FEELS like fall with the shortening days, but we aren't getting the snow necessary for things like skiing, ski season, ski resorts, and did I mention SKIING?! But alas, if I can't ski, I can most certainly bake. I made the most of our lack of snow when I received two packages in the mail a few weeks ago: a review copy of Irvin Lin's first book, Marbled, Swirled, and Layered, and two dozen beautiful Pink Lady and Piñata apples from Stemilt Growers.

irvin's beautiful baking book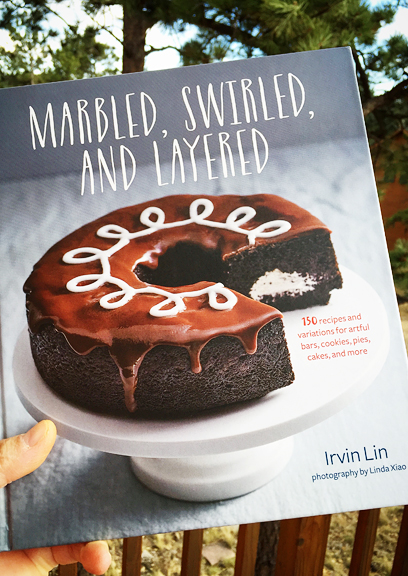 pink ladies ready for some dessert-making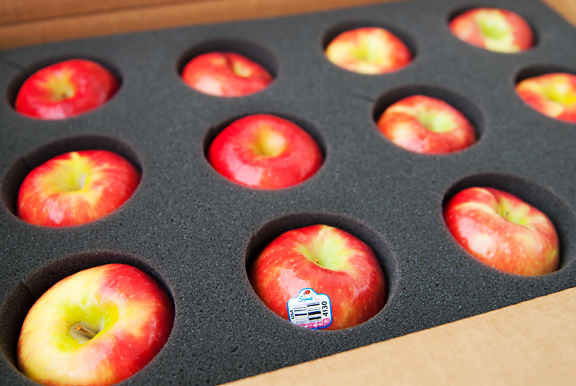 Marbled, Swirled, and Layered is packed with gorgeous and exciting recipes. Irvin is a truly skilled baker with a great eye for aesthetics as well as a creative flare for fun and refreshing flavor combinations. He walks you through each baked creation with clear instructions, but all of them involve multiple components made from scratch – an ideal book for people who love to bake and those wanting to take their baking to the next level. It was tough deciding which recipe to make from Irvin's book. I dog-eared a couple dozen, but I was ultimately drawn to the apple brown butter tart. Believe it or not, I had been recipe testing some apple brown butter tarts when the book and the apples arrived, but Irvin's version was adorned with lovely apple roses and the brown butter filling was spiced with all manner of warm autumn flavors. Let's start with the crust.
flour, whole wheat flour, butter, rum, egg yolks, salt, sugar
whisk the dry ingredients together
add the cold butter and toss to coat
squeeze the butter cubes into butter flakes
The crust recipe is pretty straightforward and not terribly messy as long as your work area is cool and your hands are cool or cold. Once things warm up, it's harder to handle the butter and the dough will become sticky. I found the dough easy to work with and rolled it out between two sheets of plastic wrap. I do this because it's easy to transfer the dough to the tart pan and because my hands usually warm up after I use the rolling pin, so it keeps the butter in the dough from melting and sticking to me.
whisk egg yolks and rum
drizzle over the flour and butter mixture
fold the dough together
form into a disk and chill
**Jump for more butter**