Sunday, April 16th, 2017

Recipe: strawberries and cream malasadas
Okay, the confusion is over. Spring has sprung and is springing all over the place. I am okay with this. In fact, I've decided this year that instead of dreading summer and feeling like I'm walking under a broiler all day, I'm going to attempt to acclimate myself to the heat a little earlier. I'll see if it makes summer more tolerable (probably not). I mean, I grew up in southern Virginia for 18 years and lived in Southern California for another 10. You'd think I'd be used to heat by now. One of my strategies includes baking loads of Neva's treats while it is still cool – enough to get us through the summer so I don't have to turn the oven on! Another plan is to ramp up my trail running now, while the temperatures are mild, so that I am not ramping up and adjusting to the hot weather at the same time. Lofty goals, I know. Should I fail, at least summer is a forgiving season.

neva likes all of the treats i'm cranking out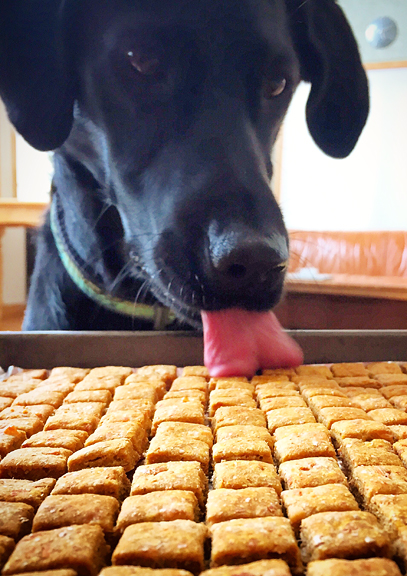 my mint is sprouting after an apocalyptic haircut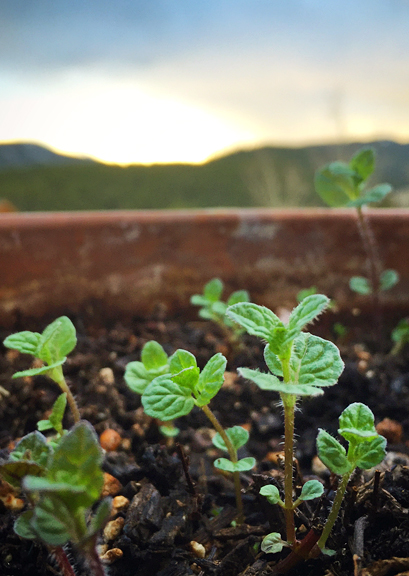 jeremy and i enjoying a backcountry ski (sans neva)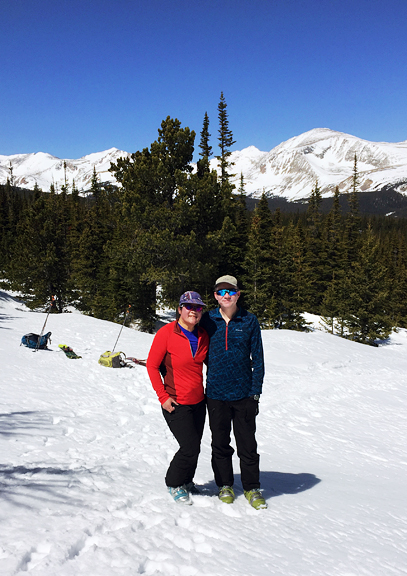 pasque flowers in full force on my trail run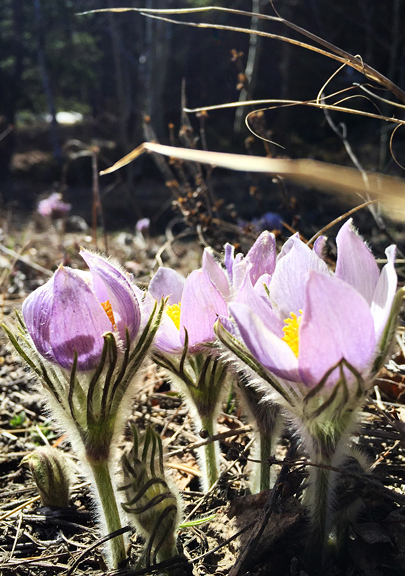 the ball bounces higher (and so does neva) when the field is clear of snow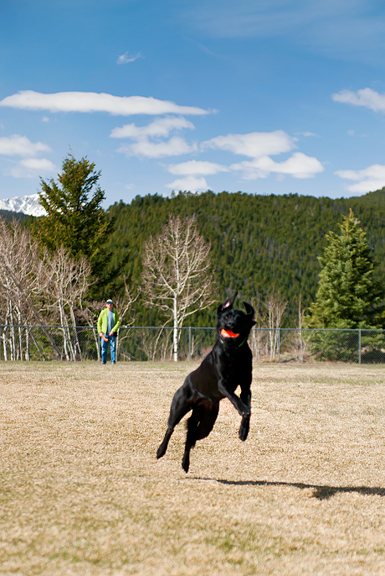 I've been following my friend,
Jennie
, as she documents her Year of Pie on Instagram. The other day, she made a strawberry pie because she couldn't wait any longer for the berries to come into season. I hear ya, sistah. Strawberries are the ones that bust open the berry floodgates of summer because they arrive in spring, except they never seem to arrive soon enough. I can't tell you how many weeks I've been scrutinizing the strawberries in the grocery store, squint-frowning at the ones that are more white than red. But this week, they are all beginning to take on that blushing hue. I'm probably jumping the gun by a couple of weeks, but the time has come for strawberries and cream malasadas.
water, vanilla extract, freeze-dried strawberries, flour, sugar, eggs, butter, salt, yeast, evaporated milk
The idea I had was to make plain malasadas (those fried Portuguese doughnuts you find in Hawai'i that are the very definition of ono kind grindz) and fill them with strawberries and whipped cream, but then I found some freeze-dried strawberries in my pantry and decided to make the malasada itself strawberry-flavored. Freeze-dried strawberries turn to powder when you crush them. Dried strawberries with the texture of raisins will not turn to powder, they'll just get squashed – so don't use those. If you have dried strawberry chips that snap when you break them, those might work if you can pulverize them to a dry powder. I got my freeze-dried strawberries from Trader Joe's, but you can also find them in health food stores and I may have seen them in Whole Foods. I subbed a half cup of flour with a half cup of the strawberry powder. It's pretty potent stuff.
crush the freeze-dried strawberries into powder
it should be a pretty fine powder
mix it into the flour
**Jump for more butter**