Monday, December 4th, 2017

Recipe: pecan sticky buns
Instead of snow, we seem to be getting a lot of dramatic and colorful sunrises and sunsets. To be honest, I'd rather have the snow… or both! I would not say no to powder days and glorious sunworks on the clouds overhead. Mother Nature is stringing us along with a few dribbles of snow every 7-10 days or so, but that isn't enough for a proper snowpack let alone a proper ski season. It's a good time to keep your head down and plow through everything that needs to be done before the end of the year. My goodness, how is it December already?

stacks of brilliantly lit clouds at sunset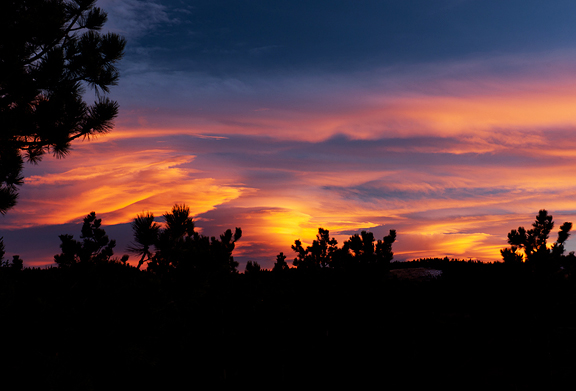 amazing sunrise, taken in my jammies in the driveway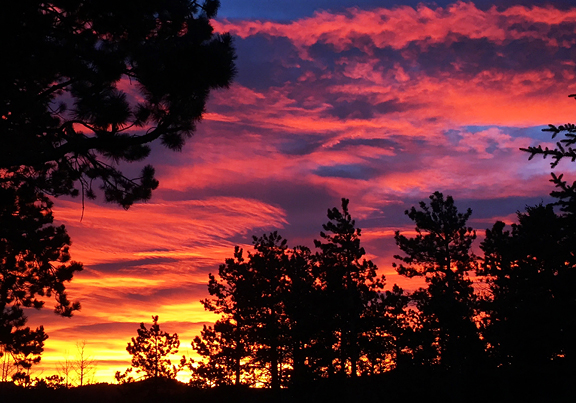 My parents returned to Virginia last week. Whenever they are about to leave Colorado, they unload a lot of unused groceries on me. Despite my suggestions that they only buy what they need while they are here, they cannot pass up a deal at Costco or a sale at Nordstrom. So I was given two couch pillows (they upgraded theirs), a few pounds of frozen organic chicken thighs, a pound of hot smoked salmon, half a pint of salted caramel gelato, and a host of other random things. It's fine. I've given up fighting this because I use up, give away, donate, or repurpose whatever they leave for me and they can fly home feeling that there are no loose ends.
neva loves the new old pillows (probably because she smells my dad)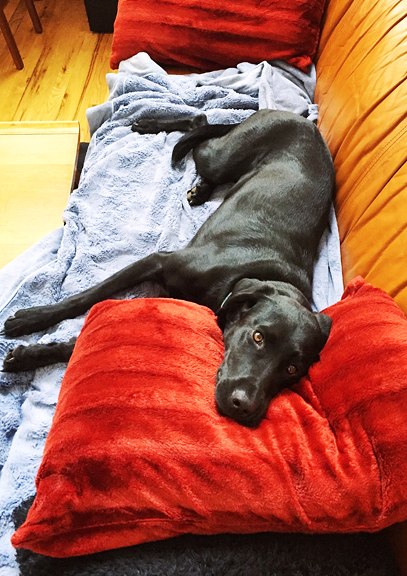 dinner out with my folks the night before they left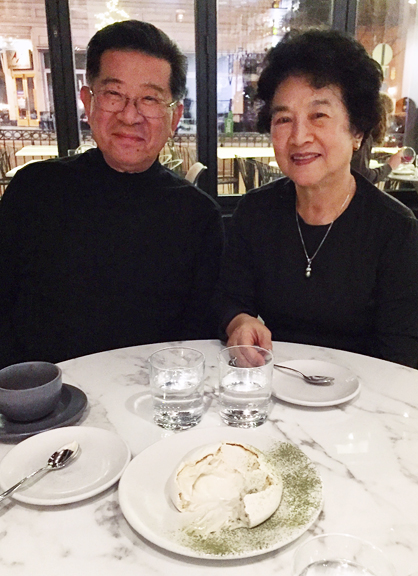 Last night's storm dropped about an inch of snow in our yard as of this morning. While that might be disappointing for those of us who like to strap our feet to boards and slide, I have to look on the bright side and welcome the cold spell that arrived with the storm. Cold is good. Cold means the local mountain can make snow. Cold means what little snow does fall won't evaporate or melt away in minutes under 50 degree weather. Cold also means baking season! How about some pecan sticky buns?
for the dough: eggs, flour, butter, active dry yeast, sugar, salt, milk
warm the milk to between 110°f and 116°f
add the sugar and yeast to the milk
let sit for a few minutes – it will get foamy
**Jump for more butter**