Recipe: homemade bulk italian sausage
Summer was exhausting. I don't know if it was the puppy, the heat, the countless smokey days (and nights), or a whole host of other things, but I am wiped out. Our fall colors came on early around here, but they've been trickling along at a weird pace. The aspens are changing, but in a staggered manner so that there are plenty of green, gold, and stripped stands all in one place. Considering the amount of work on my plate, I told Jeremy I wouldn't be shooting fall colors this season – hoping that I can make it to the holidays in one piece. Maybe the whole getting older thing has taught me that I can't do it all, nor do I need to. Autumn is a good time to reflect on what the heck I'm doing. Anytime is a good time to reflect on what the heck I'm doing. Also, if I'm doing too much and if I should perhaps do a little less.

getting some high country hikes with the pups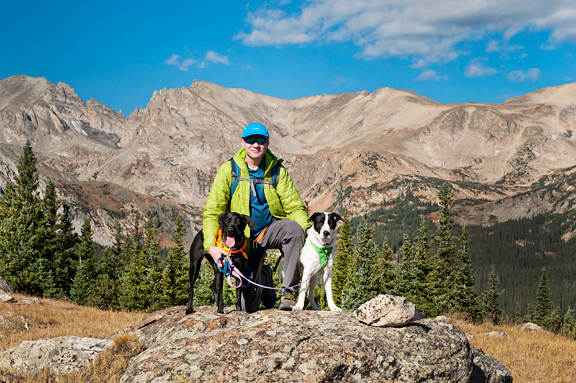 We drove to Crested Butte over the weekend to get our sprinklers blown out. We were there for all of 36 hours. The colors are nice right now. Not as good as most years, but Jeremy tells me I have nature photographer standards – which is true. It doesn't mean I can't enjoy them. What it does mean is the quality of the aspen colors aren't worth the trouble of bringing Neva hiking and shooting with us. There is so much stopping and waiting involved that she spirals into a complete frenzy of excitement and stress. What we didn't know was that Yuki would simply sit down and enjoy the surroundings until it was time to move on. Yuki is proving to be the ideal dog companion for these outdoor pursuits (foraging, photography). She just might become my little buddy for photography road trips.
neva and yuki enjoying fall foliage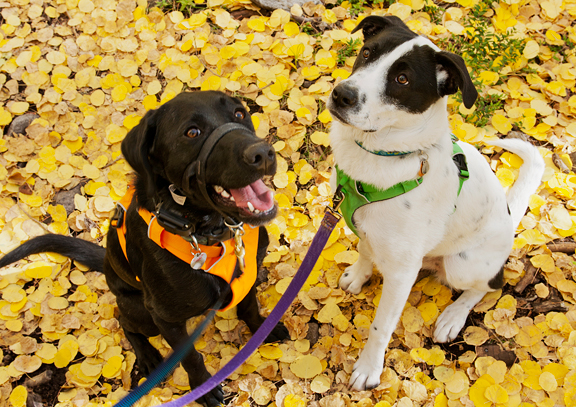 gold underfoot and overhead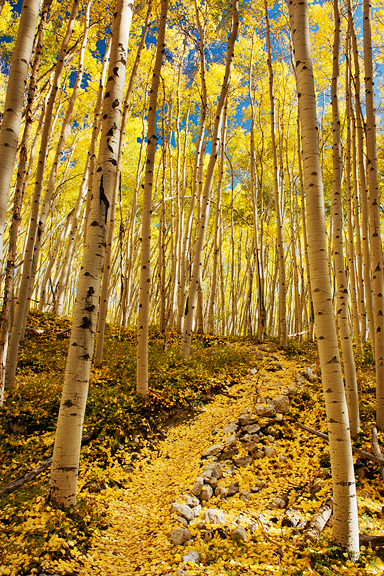 waves of color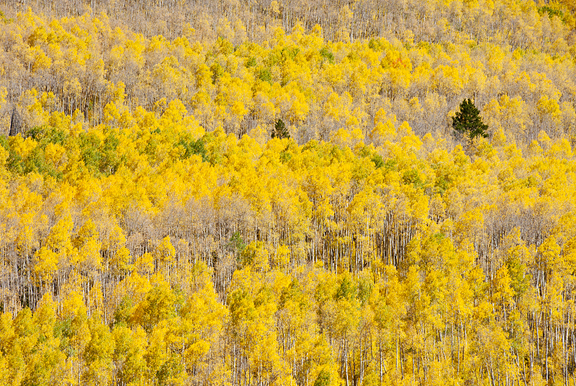 Part of my "doing less" so I can "get more done" is digging into my queue of recipes. I have a year's worth that have been scribbled in my notebooks, photographed, and tested, waiting for their moment to go live on the blog. Sometimes they are in queue because they need more testing or a reshoot and other times I've just forgotten about them. This is one of the forgotten ones. It's so good and I use it all the time! If you think it's easy to ask the butcher for a pound of bulk Italian sausage, it's almost as easy to make it yourself. For real. Let me show you.
crushed red pepper, fennel seeds, kosher salt, garlic, ground pork
That's it! Those five ingredients go into Italian sausage AND you get to decide how spicy or garlicky you want it to be. I use a food processor to turn the spices and aromatics into a paste, but you can also chop everything by hand if you don't have a food processor.
peeled and smashed garlic
place the salt, fennel seeds, red pepper flakes, and garlic in a food processor
blitz into a coarse paste
Once the paste is to your liking, mix it into the pork by hand until the spices are evenly distributed throughout. I use a disposable glove to mix the spice paste into the pork. It makes for easier cleanup and no screaming when I put my contacts in my eyes. Once the sausage is mixed, I reserve what I need for whatever I'm making that requires Italian sausage. For the rest, I divvy it into ziploc freezer bags for future use (up to 6 months). It helps to push out as much air from the bags as possible before sealing to maintain freshness.
mix by hand
bulk italian sausage
bagged for the freezer
cooked
A little bit of Italian sausage can go a long way. I use it as a pizza topping, in pasta dishes, or in savory breads or pastries. Had I known how simple and easy it was to make back in the day, I'd have started much earlier! And homemade always tastes better than what I get from the store.
baked shells with italian sausage
don't mind if i do
Homemade Bulk Italian Sausage
[print recipe]
from Foodie with Family
2 lbs. ground pork shoulder or ground pork
4-6 cloves garlic, peeled and smashed
2 tbsps fennel seeds
1/2 to 1 tbsp crushed red pepper flakes (depending on how much spice you like)
1 1/2 tbsps or more of kosher salt
Place the ground pork in a large bowl. Blend the garlic, fennel, pepper flakes, and salt in a food processor until the mixture resembles a coarse paste. Scrape the paste into the bowl with the ground pork and mix by hand until evenly distributed. Use immediately or freeze for up to 6 months (push as much air out as possible to preserve freshness). Makes 2 pounds.
more goodness from the use real butter archives