Recipe: meatless meatballs
Housekeeping News: Google has eliminated FeedBurner's email subscription service which means you won't be receiving emails announcing a new use real butter post from now on. I did research other email subscription services, but soon realized my goal is not to grow this blog; I simply want to document recipes and some memories. I typically publish a new recipe once a month and I announce those on my @userealbutter and @jenyuphoto Instagram accounts. Thanks for reading! -jen

***********
All of my grand plans for summer converged on the month of August. Foraging insane amounts of wild mushrooms, family visits, so much cooking, celebrations, hiking, and many overdue house projects left me short on sleep, heavy on backaches, but ultimately delighted. I'm happy it came together and even more thrilled to let out a big sigh as I crawl across the line to September.

marking kris' birthday with lilies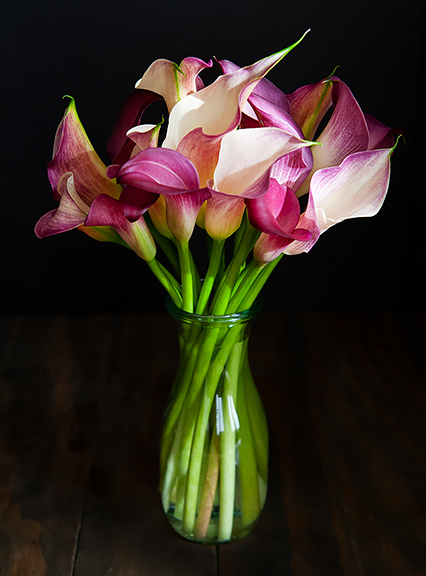 so.many.porcini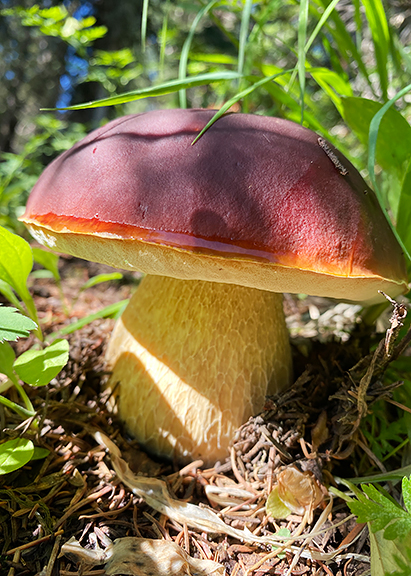 the chanterelles were off to a great start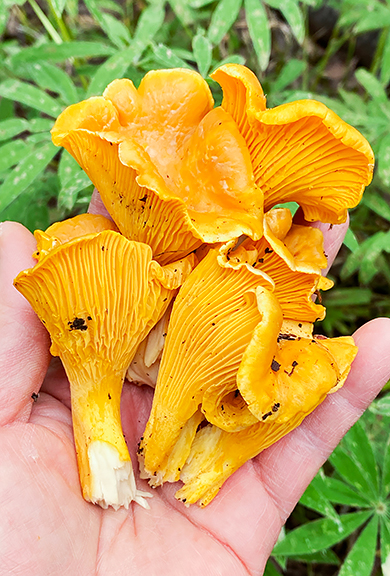 jeremy found our first ever blue chanterelles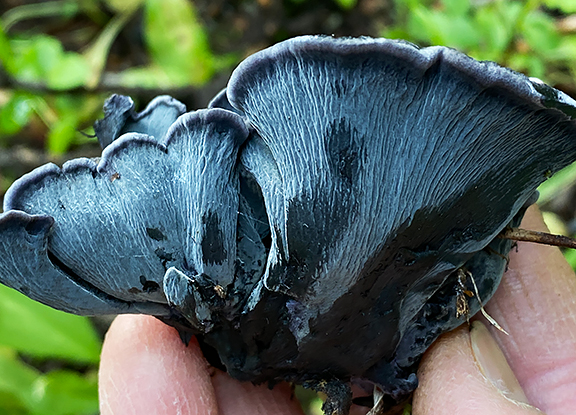 visited jeremy's parents and took them porcini hunting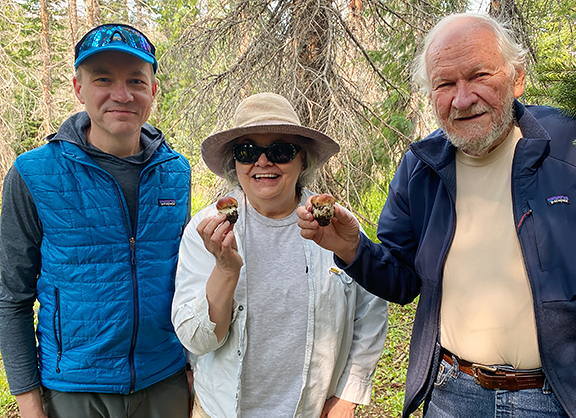 my niece toured the university of colorado in boulder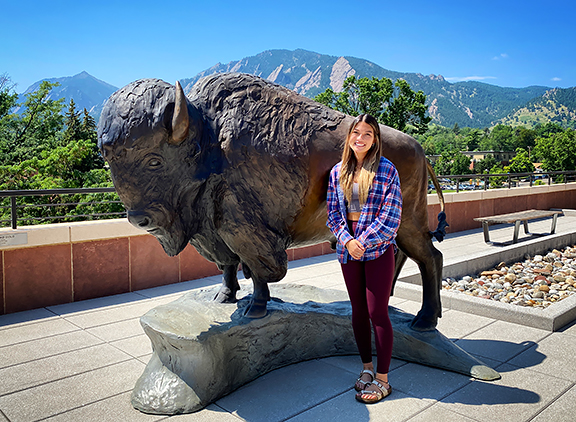 celebrated mom's 80th birthday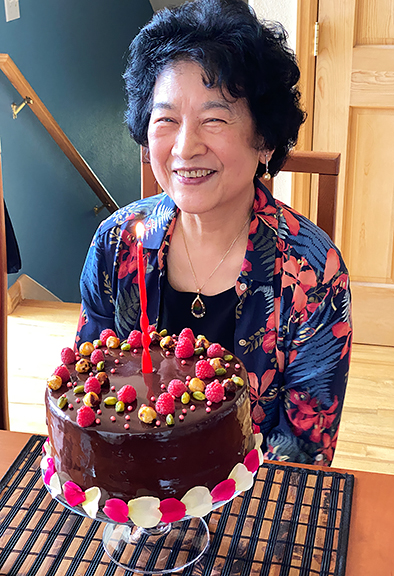 spent many hours hiking with this crew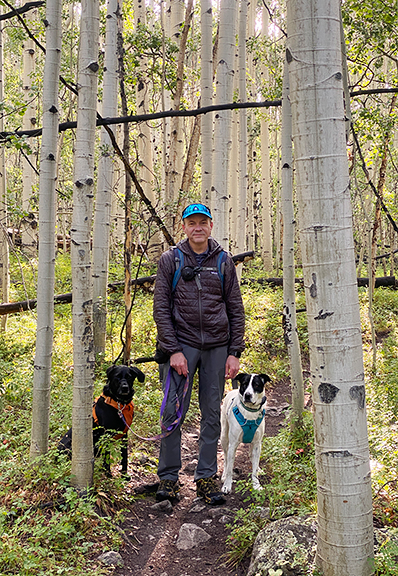 And now we can finally get to these fantastic meatless meatballs that were promised since spring. The recipe comes from my friend,
Jennifer Perillo (Jennie)
– a talented, intuitive, and skilled cook and baker. I've made these several times in the last six months. The flavor is excellent and the texture is great. We don't miss the meat. Even when I flubbed a batch, it ended up more like meat sauce than meatballs and was still terrific. I now keep a few dozen meatless meatballs in the freezer at any given time for a quick weeknight meal.
The bulk of the meatless meatballs comes from cooked lentils. I like that Jennie uses vegetable stock (I use Better than Bouillon vegetable base) and other aromatics to cook her lentils. French (puy) lentils give me the best and most consistent results, but you can use other types. Just watch that they don't overcook like my green lentils did – because your meatless meatballs will be more inclined to disintegrate during frying (sad) or while eating (manageable). There is usually an extra half cup of cooked lentils which are great in salads, as a side, or spooned straight into your mouth. You can also purchase cooked lentils to save yourself a step. I've seen cooked lentils in stores, but have never tried them.

french lentils, shallot, garlic, bay leaf, salt, pepper, vegetable stock
bring it all to a boil and simmer until tender
ready for meatless meatballs
I'd like to say this is a quick recipe, but it isn't the kind you can whip up in a half hour. You can certainly eliminate some of the work by purchasing cooked lentils and store-bought sauce, but the meatless meatball mixture needs a minimum rest of 2 hours in the fridge, up to overnight. My preference is to let the mixture sit overnight in the refrigerator, breaking the task up over 2 days.
The original recipe uses ricotta cheese, but since some dairy doesn't sit well with my gut, I decided to try substituting pressed tofu for ricotta. It worked nicely! Because tofu doesn't impart much of a flavor, I increased the amount of Parmesan (which doesn't bother my GI system) and salt. If you want to make this recipe vegan, you can use nutritional yeast in place of the Parmesan (I don't know how much) and a vegan egg substitute. I've added pine nuts on occasion, which make a nice addition. I'm hoping to add some chopped rehydrated dried porcini this fall now that my cabinets are stuffed to the gills with the fruits of this summer's porcini flush.

breadcrumbs, parmesan, firm tofu, eggs, salt, pepper, cooked lentils, parsley
press excess water from the tofu or else your mixture will be too mushy
purée the lentils
meatless meatball ingredients prepped
mix everything together
refrigerate covered for 2 hours to overnight
When the mixture has rested, begin shaping them into balls. I settled on 25 grams per ball which was roughly 1.5 inches in diameter. This results in approximately 30 meatless meatballs. These days I double the batch and freeze the extras for Future Me, who is always grateful. When you fry the "meatballs" in canola oil, leave them be once they are set down in the oil until the bottoms are browned (this takes a few minutes). If you are cooking in a stainless steel pan, the balls can stick to the base and might break if you try to move them before they are browned. A gentle nudge at the base with a metal spatula helps them release. Turn the meatless meatballs over once to brown the other side.
form into balls
fry
drain on paper towels
I have to admit that I love snacking on a meatless meatball or two before they take a swim in the sauce. They have a great savory flavor and pleasing texture that is kind of like meat, but are so good that it doesn't matter that they aren't meat. If freezing, this is the time to let them cool and store in a freezer bag. The rest can go into a simmering sauce for a half hour before spooning them over pasta. I look forward to cooler weather when this dish re-enters our regular menu rotation!
snacking on a meatless meatball
simmer in a pot of sauce
served with spaghetti
not missing meat for a moment
Meatless Meatballs
[print recipe]
adapted from In Jennie's Kitchen
meatless meatballs
2 cups cooked lentils, puréed (recipe below)
2 large eggs, lightly beaten
2/3 cup plain breadcrumbs
1/2 cup crumbled pressed firm tofu* (or 1/2 cup fresh ricotta)
2/3 cup grated Parmesan
1 tbsp chopped flat-leaf parsley
1/4 cup pine nuts (optional)
salt
freshly ground black pepper
canola oil for frying
marinara sauce (recipe below)
* Wrap a block of firm tofu with paper towels or a clean kitchen towel and set on a plate. Place another plate on top of the tofu. Balance some weight on the top plate (not too much or you will crush the tofu) and let it press for 30 minutes. Unwrap the tofu and crumble into a bowl. Season with salt.
Make the meatballs: In a large bowl, mix the puréed lentils, eggs, breadcrumbs, crumbled tofu, Parmesan, parsley, pine nuts (if using), and salt and pepper together. Cover the mixture and refrigerate from 2 hours to overnight.
Shape the mixture into 1.5-inch balls (about 25 grams). Heat 1/2-inch of canola or vegetable oil in a skillet or sauté pan over medium heat. Depending on the size of your pan, you may have to work in batches. When the oil is hot, place the "meatballs" in the pan and fry until the bottoms are browned (a few minutes). Turn the "meatballs" once and brown the other sides. Remove to paper towels to drain. Add the "meatballs" to the marinara sauce and simmer for 30 minutes. Makes about 30 "meatballs". Can be stored after frying in an airtight container refrigerated for up to 3 days or frozen for up to 6 months.
cooked lentils
i use Jennie's method
1 cup dry French lentils (puy lentils)**, picked over and rinsed
3 cups vegetable stock
1 bay leaf
1 clove garlic, smashed
1 shallot, sliced
salt
freshly ground black pepper
** I've had the best luck with French lentils. I have used green lentils before and they cooked much faster, so it's important to avoid overcooking and to also drain off any excess liquid or else your "meatballs" will fall apart.
Cook the lentils: Place the lentils, stock, bay leaf, garlic, and shallot in a 3-quart saucepan. Set over medium-high heat and bring to a boil. Reduce heat to a simmer and cook for 30 minutes or until the lentils are tender. Allow them to rest for 10 minutes to absorb any remaining liquid. Strain off excess liquid and season with salt and pepper to taste. Makes 2 1/2 cups.
marinara sauce
from this recipe
1/3 cup olive oil
3/4 cup sweet onion, diced
4 cloves garlic, minced
28 oz. crushed tomatoes
3 tbsps tomato paste
3/4 cup fresh basil, torn
kosher salt
freshly ground black pepper
Make the sauce: Heat olive oil in a large sauté pan or skillet over medium heat. Sauté the onions until golden in color (about 7-8 minutes). Add the garlic, tomatoes, tomato paste, and basil. Season with salt and pepper. Bring to a simmer. At this point, add the "meatballs" and simmer for 30 minutes. Makes about 4 cups.
more goodness from the use real butter archives