Sunday, June 10th, 2018

Recipe: frosé, two ways
It's been too hot to cook. Normally in the mountains, we can cool down nicely in the evenings by opening up the house and running the fan (we don't have air conditioning). But the heat and the height of pine pollen season have conspired to keep us holed up in the house while thick yellow plant sex covers the world around us. I am very allergic to the pine pollen, but this year it seems to be affecting those who haven't experienced these allergies before. What we desire is a good rainstorm, because it washes away the pollen and cools everything down, but all we've been getting are teases and nary a drop of water from the sky reaching the ground.

storm clouds and virga with a rainbow in the bottom left at sunset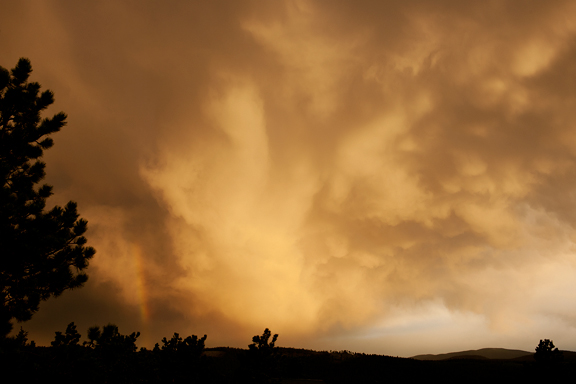 the winds kick up pollen storms in our valley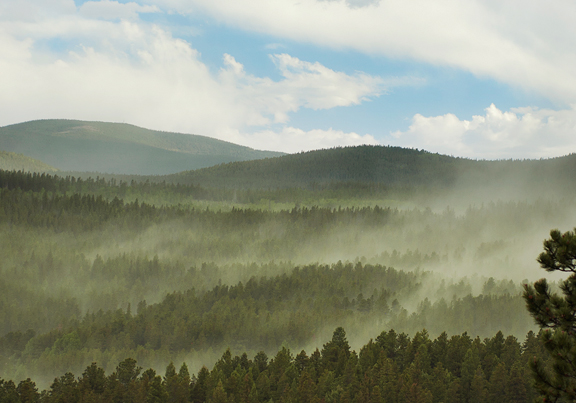 lovely clouds at sunset, but still no rain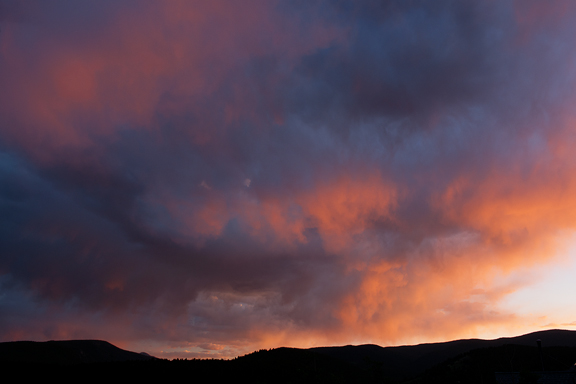 I think we may have hit peak pollen yesterday, which means relief is on its way. Even so, it's still hot as blazes and I couldn't bring myself to blog about anything other than this frozen amazingness that I finally tried last week. If you are even remotely aware of food trends, you've heard of frosé and you know that it was all the rage two years ago. I'm always late to the food fad game, partly due to skepticism and partly because I just can't get my act together soon enough to join the party. So for those of you who were completely unaware of the frosé revolution, I'm here to tell you to stock up on rosé this summer.
I've tried two variations that we (all of the lucky taste testers) like: classic and fruity. They have nearly identical ingredients, but one incorporates the fruit (fruity) and one merely uses the fruit to flavor the syrup (classic). I made a half batch of each "in case it didn't taste good." Silly me! Be sure to use a bold rosé – rosé of Pinot Noir, Merlot, or Malbec. And don't break the bank on a super spendy bottle because you're adding all sorts of ingredients and freezing the stuff – go for the cheaper bottles.

classic: strawberries, lemon, water, sugar, rosé
lemon juice, water, sugar, rosé, hulled and chopped strawberries
boil the water and sugar to make simple syrup
steep the strawberries in the syrup
**Jump for more butter**