Monday, February 7th, 2011

Recipe: quinoa with sautéed mushrooms and kale
Planning my schedules is easy. Planning my schedules around other people's schedules is where I start wanting to tear my hair out. Last week it got to the point of maximum chaos trying to coordinate several travel shoots. I even thought I was going to have to dig around for someone to come with me to Hawai'i! But just as things seemed impossible to nail down, I did manage to get it all settled in time for the weekend.

it was a snowy weekend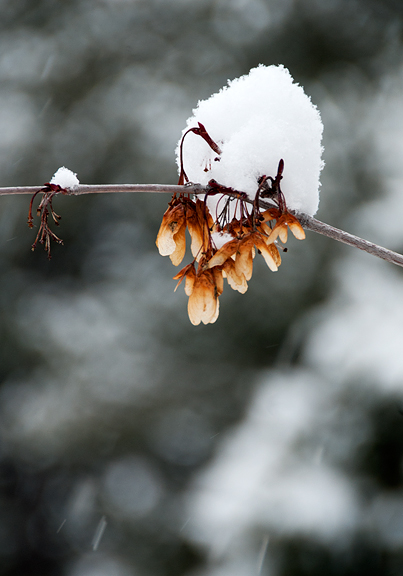 There is a lot going on around here and this past weekend was no exception. For example, there was PodCamp Boulder 3 – the Unconference. I attended PCB2 last year and it was tremendous. There is a lot of knowledge in this community – a lot of sharing, discussion, creativity, laughter, networking, and good people. I love that. I came away with some new friends and more ideas to mull over in my head.
levar and terry lead a session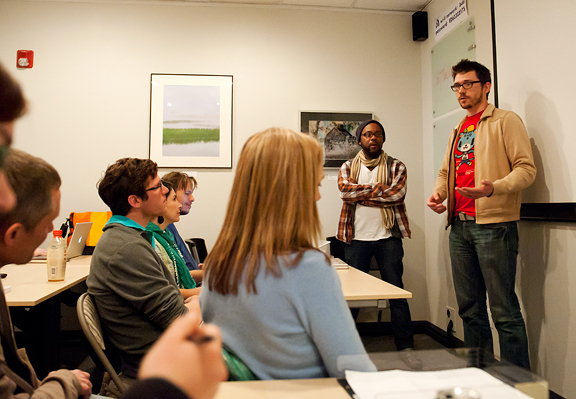 bryan and jason discuss social development in children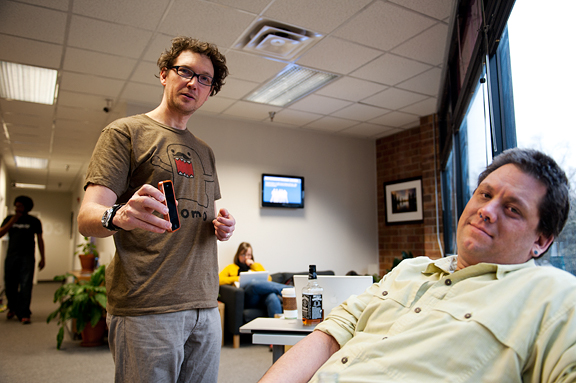 And because
Kathya
was at PodCamp too, we ventured into downtown Boulder to try out a new eatery for lunch. I went on my friend
Denise
's recommendation. Pizzeria Locale had been open for just over a week and it sounded fabulous. I'll be writing more about them soon.
the perfect arugula salad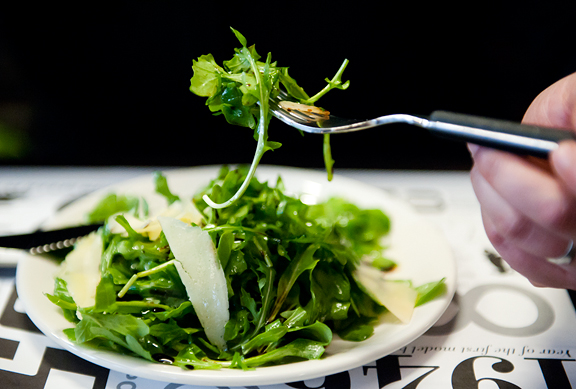 Since last week was Chinese New Year, I kinda loaded the Chinese recipes (or Chinese-related posts) on you. We're back to mixing things up here, which brings me to quinoa. Jeremy and I are quite fond of quinoa, but I haven't cooked with it all that much. Mostly, we have had it in restaurants. I was reminded of how much I enjoy it when Danny whipped up some lovely quinoa with chanterelles, summer corn, and peppers for breakfast one morning when I was visiting with
him, Shauna, and Lu
.
dried quinoa (tiny!)
local oyster mushrooms
kale, oyster mushrooms, diced onion, cod filets
I purchase my organic quinoa in bulk from Whole Foods. There is also a red quinoa that I wanted to try, but the bin was EMPTY. I settled for white quinoa. I've heard people say that you can treat quinoa like you would rice. It's lighter than rice and the texture is more springy. There is a nutty flavor to the quinoa which works beautifully with vegetables. I chose to cook it with some kale, onions, and mushrooms.
fluffy cooked quinoa
sautéed mushrooms
chopped kale
**Jump for more butter**