Monday, September 17th, 2018

Recipe: fried brussels sprouts with fish sauce vinaigrette
I don't do well with hot weather, and it has been stupidly hot here this last week. Thankfully the smoke from Western wildfires has been on leave for much of this heat wave so we can at least do things outside (although it returned just yesterday). We've been waiting all summer for an evening that was smoke-free enough to camp on our deck with the pups. Neva is fairly comfortable with the tent, but Yuki was a newbie. At first she wouldn't get in, but Jeremy called Neva over and as soon as Neva set foot in the tent, Yuki dove in after her. They loved it – woofing at things in the night, sniffing all of the smells on the air, walking on us in the darkness, and curling up on our puffy down sleeping bags. The humans got very little sleep, but that was to be expected. The jury is out if we think we can take this show into the backcountry. I mean, I'm sure the pups will be delighted and we will be exhausted – I guess that's how it goes when you have dogs (or children from what I hear)!

wingus and dingus in the tent on the deck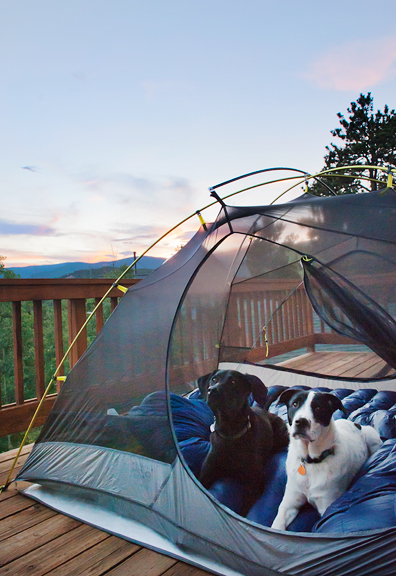 swimming in alpine lakes to cool off in the late summer heat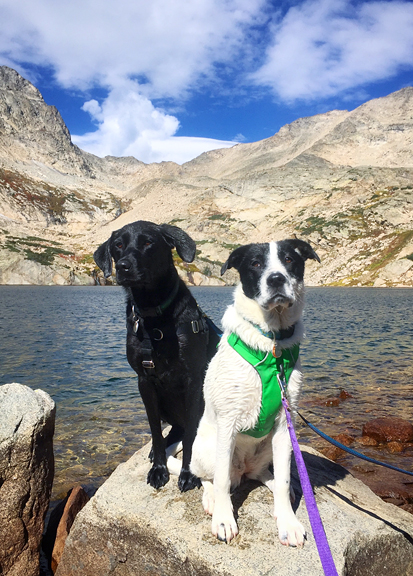 finally, some clouds and a lovely sunset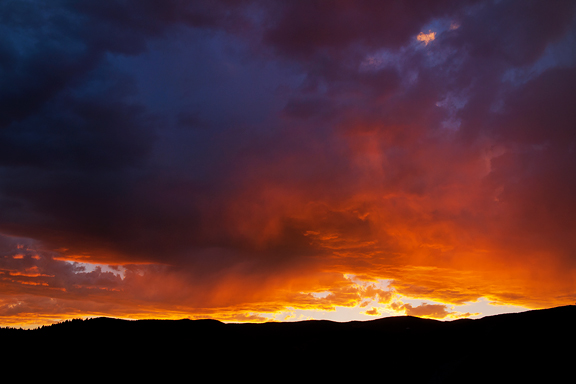 Friday was Jeremy's birthday and we spent the evening sharing a nice home-cooked meal and homemade birthday cake. My parents have taken to keeping their birthday celebrations low-key because they think big celebrations attract too much attention and bad luck (i.e. death or no more birthdays). We keep it low-key because that's how we roll. No big birthday celebration. No birthday month. No birthday gifts or cards. No pressure or stress. Just us and the pups. It's nice like that.
a 6-inch 3-layer chocolate hazelnut raspberry cake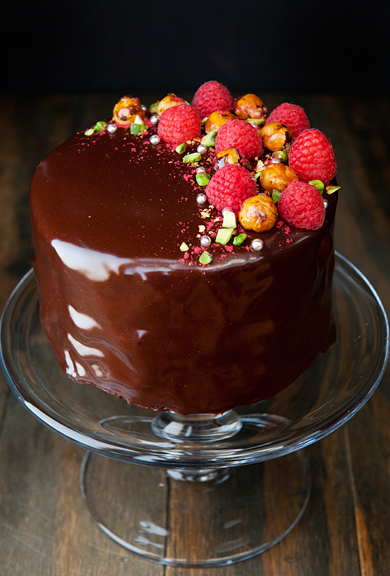 chocolate hazelnut chiffon alternating with chocolate mousse and raspberries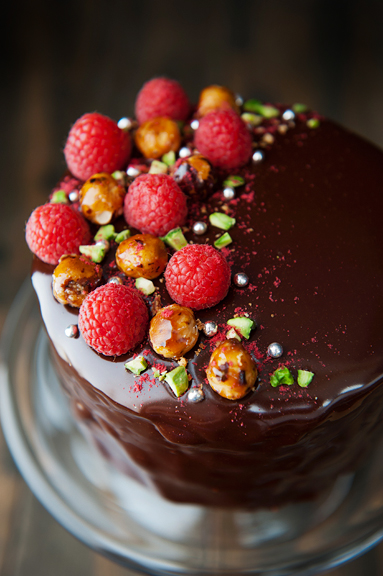 finished in a chocolate mirror glaze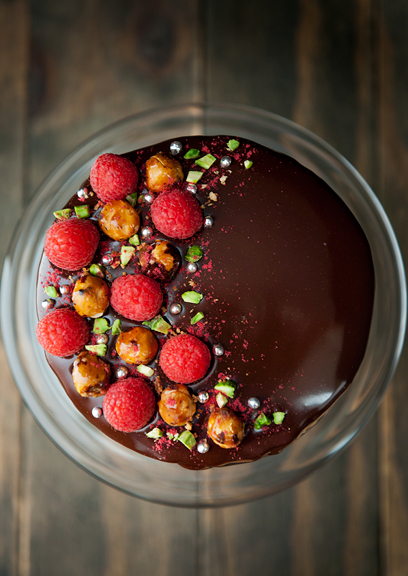 Over the past several years, I've had the pleasure of ordering Brussels sprouts at various dining establishments. They're almost always delicious and the question among the diners usually comes down to "Are they fried or are they roasted?" I've roasted my fair share of Brussels sprouts because it's one of our favorite vegetable dishes in winter, so I was pretty certain they were fried and not roasted. The question was finally put to rest this past week when I set about frying a batch of Brussels sprouts à la Momofuku (David Chang) tossed with a fish sauce vinaigrette. It's simple, addictively good, and it might be the thing that converts the Brussels sprouts haters in the world.
fish sauce, rice vinegar, shallots, lime, thai chili, glaric, water, sugar, brussels sprouts, togarashi
I changed David's recipe a bit by omitting the mint and cilantro, and adding fried shallots. If we've got hot oil for frying the Brussels sprouts, we may as well fry some shallots. When prepping the sprouts, peel away the outer leaves if they're discolored or if they are bugged out. I worried that peeling too many leaves wouldn't result in the fluffy delicate layers I've experienced in restaurants. Not to worry. When the sprouts go into the hot oil, they will fluff and puff into crisp delectable airy vegetable goodness.
minced garlic, sliced chili, sliced shallots, juiced lime
peel and slice the brussels sprouts
**Jump for more butter**