Saturday, December 22nd, 2007

Recipe: yule log
Does it suddenly feel like you're walking through the enchanted forest with all of the yule logs popping up on food blogs? Enchanted, indeed. It's the Daring Bakers challenge for December! This month our most beloved founders: Lisa of La Mia Cucina and Ivonne of Cream Puffs in Venice are hosting the challenge and they picked this traditional pastry.

we knead to bake – oh yes! we most certainly do…
I had never made a yule log (aka bûche de noël) before, but I was familiar with all of the components. The three major parts were: meringue mushrooms, buttercream frosting, and the genoise. I began with the mushrooms.
beat the egg whites to stiff peaks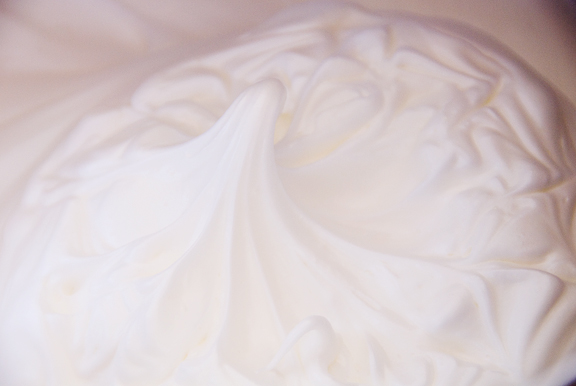 piping tops and stems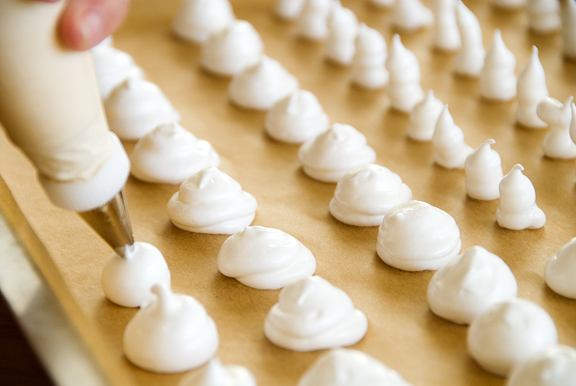 **Jump for more butter**