Recipe: chocolate chunk bundt cake

yup, this one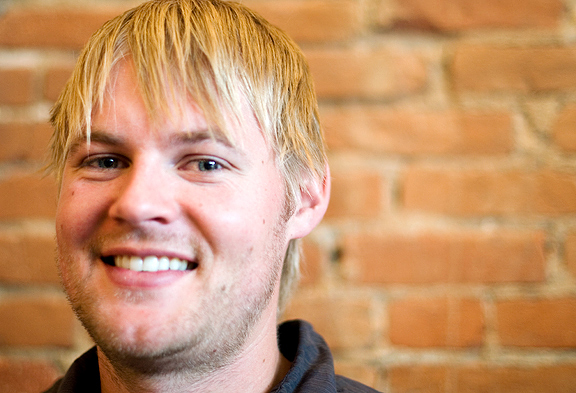 Talk about superconnected. That would be
Andrew
. I feel like a mountain hermit as it is, but hanging out with Andrew makes me feel like I'm visiting Boulder… from Mars. We met for lunch at
The Kitchen
yesterday and indulged in some good conversation over awesome salads. It's always a struggle for me to figure out whether to go with what I love or try something new. You ever have that problem at a restaurant? I went with what I knew – the poached salmon salad – since I felt risk-averse (read: tired).
andrew's chopped chicken salad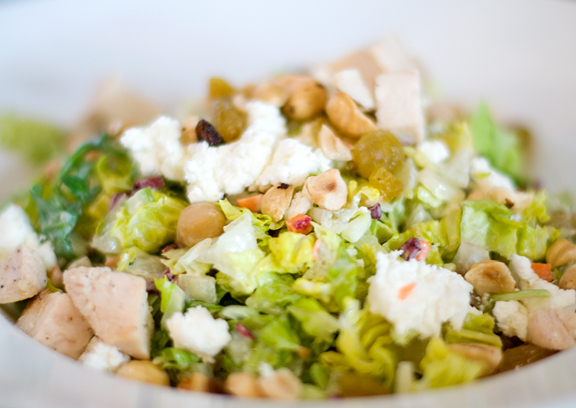 I'm not exaggerating about Andrew knowing everyone. In 15 minutes, we encountered several of his buds and random Boulderite personalities while sitting outside of his favorite coffee shop on Pearl Street,
Trident Café
. I was particularly fascinated by the young woman whose arms and shoulders were covered in tats. That must be a great conversation starter.
thirsty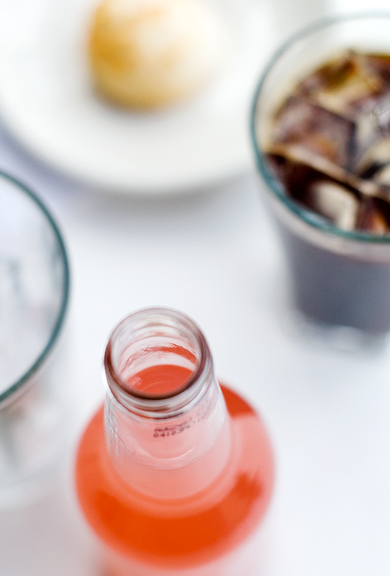 I am firmly on the outside of that culture, but it's quite fascinating to get a peek in while hanging with the equivalent of Julie McCoy, your ship's cruise director. Of course, I'm not chilling with Andrew for the social scene – he's a really bright, innovative, and sincere fellow. I learn a lot talking with him. Just that, he's so young he doesn't even know what a payphone is…
and this is?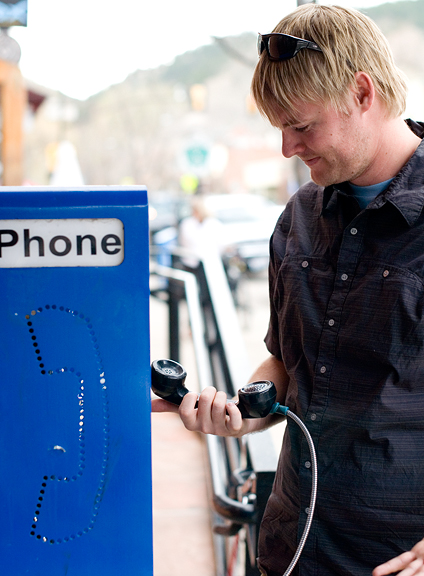 Kidding!
Since I lunched at The Kitchen yesterday, I figured it was a good time to post a recipe I recently tried from their website. Their desserts tend to sit on the modest side – solid home-style cooking executed to perfection. Don't confuse modest with mediocre though. The Kitchen is never mediocre. I was in search of something straightforward and well… easy.

egg yolks into the batter
I think I need to get back to those simpler baking recipes. There is something to be said for mixing everything in
one
bowl, pouring it into
one
pan, and baking it only
once
. I'm all for less time in the oven and I suppose, less time in the kitchen as summer nears. I made the chocolate chunk bundt cake with a slight modification to the cake itself – it was chocolate too.
measuring out the kahlua
There was an unintentional test-drive with the first cake because I took it out of the oven too early (discombobulation abounded that day). And then it stuck to the pan (more discombobulation). When I finally pried all of the pieces out, it was obvious that the middle was totally undercooked. It would have been like the tunnel of fudge cake except it wasn't.
add chocolate chunks (could have been chunkier)
The second time around, I made sure it was baked through and I also dusted the pan with cocoa powder instead of sugar because I got paranoid. Just hate when cakes stick to pans. I think dusting with sugar would have tasted a little better, but the cake slid out like a dream with the cocoa dusting on round number two.
fold in the egg whites
So how was it? Not overly sweet, which I prefer. That might also be because I used a bittersweet dark chocolate. The cake had a moist and moderately dense crumb with pockets of chocolate distributed throughout. I made a note to myself to chop the chocolate a little more coarsely next time so that the chocolate chunks would be more prominent.
pour into a bundt pan
It isn't my favorite chocolate cake (in search of: ultimate moist, dense, chocolate cake), but it is versatile. Dress it up with some whipped cream and berries for dessert, or serve it plain (or dusted in confectioner's sugar) for breakfast, brunch, or tea. I sent the cake to our neighbors' houses and they loved it. This was one of the lighter chocolate bundt cakes I've ever had. The chunks of chocolate are popular with chocolate lovers.
moist, chocolaty, good anytime
Chocolate Chocolate Chunk Bundt Cake
[print recipe]
slightly modified from The Kitchen
8 oz. unsalted butter, room temperature
1 1/2 cups sugar
6 egg yolks
6 tbsps coffee liqueur
1 cup plain whole-milk yogurt
2 cups flour
1/2 cup unsweetened cocoa powder
2 tsps baking powder (reduced to 1/2 tsp at 8500 ft.)
1 tsp baking soda (reduced to 1/4 tsp at 8500 ft.)
1 1/2 cups dark chocolate, coarsely chopped (leave some good chunks)
6 egg whites
1/2 tsp salt
Oven to 325°F. Beat the butter and sugar together until light and fluffy. Add one egg yolk at a time, mixing well after each addition. Mix in the liqueur and yogurt until combined. Add the flour, cocoa, baking powder, baking soda and chocolate into the bowl. Meanwhile, in a separate bowl, whip the egg whites with the salt to stiff peaks. Fold the egg whites into the chocolate batter and pour the contents into a well-buttered and sugared (or cocoa powder-dusted) 12-cup bundt pan. Bake for 35-40 minutes (or until center just passes the toothpick test). Remove from oven and let cool for another 30 minutes. Remove from the pan.