Recipe: red currant cake
Today, August 1, is my sister's birthday. Kris would have turned 43, but it's been over five years since she passed away and so there are no pranks for her best gang of gals to pull on her, no flowers to send, no cakes to order, no surprise parties to plan, no phone calls to make, no cards to send. When I remember my sister, I find myself bursting out laughing more often than I need to reach for a tissue. I like that.

there were many laughs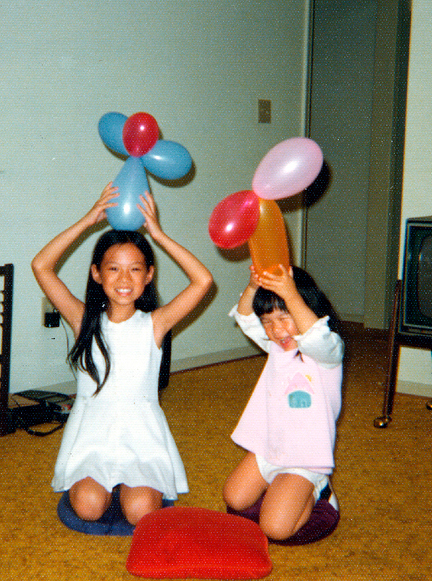 I have no patience for Drama. It sucks up so much energy and is incredibly unproductive. So I make myself scarce on days like today, going with Jeremy and the pup into the high country where my thoughts are my own and Nature reminds me of how wonderfully insignificant I am. I take comfort in that.
some flowers i think she would have liked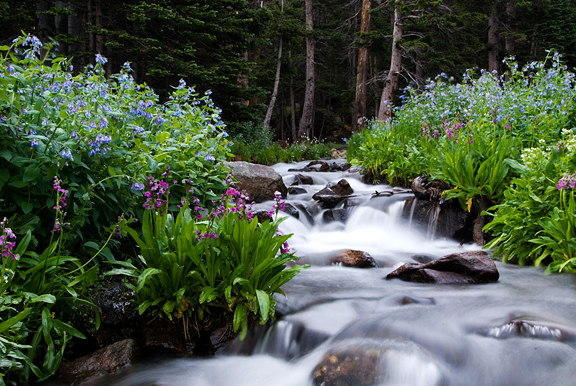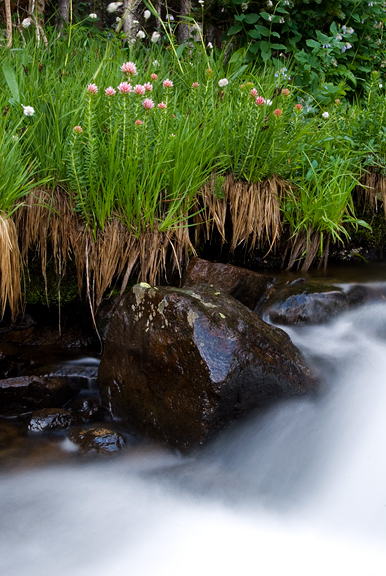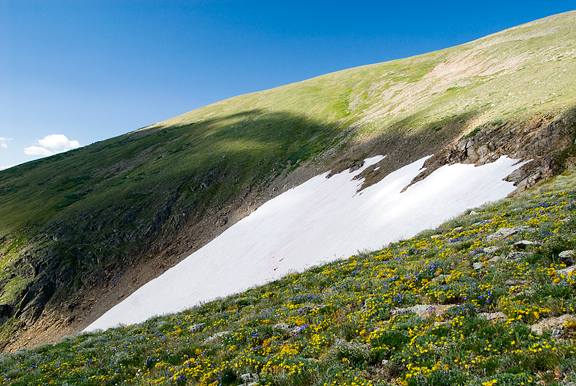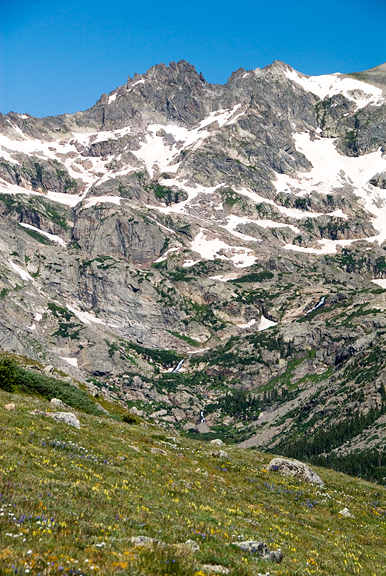 Hiking and baking are therapeutic for me. I think they are both more effective than a therapist and way the hell cheaper even if red currants were a whopping 5 bucks for a measly 6 ounces at my local Whole
Paycheck
Foods. I had been thinking of a sweet recipe to post on Kris' birthday when I zipped through the front doors of the store and caught sight of the red jewels in my peripheral vision. I have never tasted a red currant before, but I couldn't help falling in love with the idea of red currants after seeing them on
Helen's blog
. Ditto for the gooseberries.
can't help loving food that resembles party lights
If you have had red currants before, you can probably guess at the face I made the first time I popped one into my mouth and bit down. I like sour, but this was reminiscent of the time we finished a long, hot hike in Hawai'i and I broke open my first fresh passion fruit (which, unbeknownst to me, was not ripe) and sucked up the perversely tart insides. "Helen, I need your help…" Actually it was more like "Help me Obiwan, you're my only hope."
mixing the dacquoise
about to bake
Despite her love of eating them plain, Helen suggested something sweet to offset the tartness. I found a lovely
recipe for a red currant cake
and used recipes for components I had made before (Daring Bakers
French yule log
) to put it all together. I opted to make small, individual cakes, but you could easily make this one large cake.
cutting out the dacquoise
mixing the cream and currants
The sugar and cream in the dessert take the edge off the currants, and the currants in turn give the dessert a greater breadth of flavor as well as depth. You can accent the whipped cream with any flavor you like. I used vanilla bean and a dash of almond extract. I know Kris would have loved this, and that makes me happy.
from the heart
Red Currant Cake
[print recipe]
inspired by Palachinka
dacquoise
red currant cream
red currants for garnish
daquoise
from the Daring Bakers French yule log recipe
2.8 oz. (3/4 cup + 1 tbsp/80g) almond meal
1.75 oz. (1/2 cup/50g) confectioner's sugar
2 tbsps (15g) all-purpose flour
3.5 oz. (100g/100ml) about 3 medium egg whites
1.75 oz. (4 tbsps/50g) granulated sugar
In a food processor, pulse the almond meal and confectioner's sugar together until well blended (if you have blanched almonds to make the meal, pulse those first into a meal and then add the confectioner's sugar). Pulse the flour into the mix. Beat the eggs whites in a stand mixer, gradually adding the granulated sugar until stiff. Pour the almond meal mixture into the egg whites and blend delicately with a spatula. Grease a piece of parchment paper and line your baking pan with it. Spread the batter on a piece of parchment paper to an area slightly larger than your desired shape (circle, long strip etc…) and to a height of 1/3 inches (8mm). Bake at 350°F (180°C) for approximately 15 minutes (depends on your oven), until golden. Let cool and cut to the desired shape. You will want three layers of dacquoise.
red currant cream
1.5 cups heavy whipping cream
1-2 tbsps granulated sugar
1/2 vanilla bean, split
1/4 tsp almond extract
1/2 cup red currants, rinsed
Scrape the seeds from the vanilla bean and place in the bowl of a stand mixer with the cream, sugar, and almond extract. Whip on high until stiff peaks form. Gently fold in the red currants. Fill a pastry bag fitted with a large plain piping tip (I used 809 so the currants would pass through without any whipped cream explosions).
Assembly: Set the first layer of dacquoise down and pipe half the whipped cream over it. Set the second layer of dacquoise down and pipe the remaining whipped cream over it. Top with the third layer of dacquoise and garnish with red currants. Serves 4-6. I made six 3-inch round servings.