Recipe: candied lemon slices

*************
Despite being insanely busy and turning down a lot of fun, exciting opportunities and events this month (only because I'm doing a ton of other fun, exciting things already!), I promised myself that I would participate in
Barbara
's annual
LiveSTRONG: With a Taste of Yellow
event. This is important to me, not because I was diagnosed with breast cancer in 2007, but because I know a lot of people who had or have cancer. I have lost beautiful friends and family to cancer. And just last night, I learned that someone who saved my life is fighting for his own right now – fighting cancer. Barbara holds this food and wine blogging event each year in support of
The Lance Armstrong Foundation
to raise cancer awareness around the world. Last year was the
first time
I participated.
So if you want to participate there is still time (Barbara has extended the submission date to September 18th). Whip up something yellow – be it savory or sweet, and hop over to Barbara's page for instructions on how to be a part of
LiveSTRONG: With a Taste of Yellow
. My submission is past the jump.
*************
I'm in the middle of the "getting to know you" period with my new camera. I haven't taken it out for serious shooting yet, but I have managed to screw around a bit. Of course, the inaugural photo had to be Kaweah.
our sleep olympian hard at work on her exhausting training regimen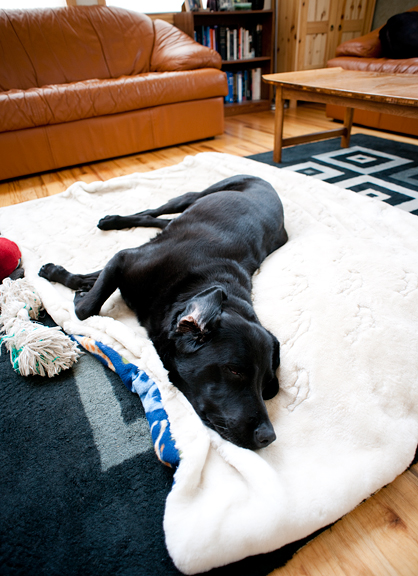 But you didn't see the first few captures because I always shoot in RAW and my software was not compatible (i.e. it's OLD) with the latest Adobe RAW version. After yet another upgrade (phase 4 now complete), we are now cooking with gas! I jumped from CS2 to CS4 (sorry CS3, never knew ya) and I like it so far… as long as it doesn't require a desktop upgrade because we have all of $.52 to our names now.
the last of the harebells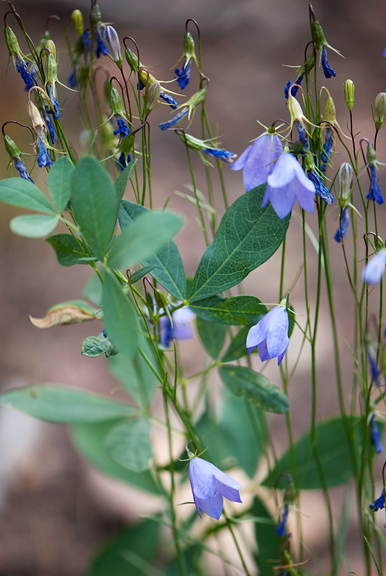 the local stands are still predominantly green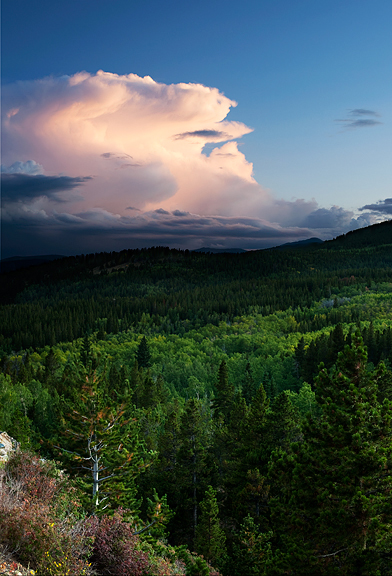 Our nights are flirting with frosts again and it is starting to smell like autumn. I have apples on the brain too! Okay, but we have just under two weeks left of summer, so let's not shortchange anyone.
organic lemon
Ever since I visited
Seth Ellis Chocolatier
a few weeks ago, I have had a minor obsession with candied lemon slices. I've
candied orange peels
out the hoohah, but only candied lemon slices twice. The first time was by accident and the second time was a complete failure. I tweeted with Rick (
@ricklevine
) about the recipe they use. It takes 3 weeks! I don't have 3 weeks to candy lemon slices right now. Then Rick said I could just "boil the *%&# out of some citrus for a couple of hours". So that's what I did.
thin slices
I blanched the slices in boiling water and then dumped them in ice water per the instructions on
Martha's page
. My orange peel recipe blanches the peels three times, but I was afraid if I did that, there would be nothing left of the lemon slices except the rinds.
brrrrrrrr!
Once the slices were out of the ice water, I boiled a pan of sugar syrup. Martha says 1:1 water to sugar, my orange peel recipe says 1:3 water to sugar. I compromised with 1:2 water to sugar and let the slices simmer for an hour.
talk about hot sweetness
Based on prior experience, I should have let the lemons simmer for up to 2 hours. At just over 1 hour of simmering, I think my slices tend to be more gooey and harder to handle (because they don't dry completely).
draining off the excess sugar
I let the slices dry for about 24 hours on a cooling rack over a baking sheet to catch all of the sugar drips. They look like little glass ornaments (I was going to say they look like candy, but… they ARE candy – durrrr). Tempering a batch of semi-sweet chocolate, I dipped half of the slices and left the rest plain. These are gorgeous and delicate confections – chewy, sweet, lemony, but not bitter (the blanching remedies that, I believe). I think I love the combination of lemon and dark chocolate
more
than the previous reigning champion combo of orange and dark chocolate. Definitely going into the handmade gifts arsenal.
chocolate-dipped and delectable
These candied lemon slices are my contribution to
Barbara's
roundup for the LiveSTRONG: With a Taste of Yellow event.
great as a garnish, but perfectly lovely on its own
Candied Lemon Slices
[print recipe]
adapted from Martha Stewart and Culinary School of the Rockies
1-3 organic lemons, washed
water for boiling
ice water
2 cups sugar (you could increase this to 3 cups – I haven't tried that with the lemons yet)
1 cup water
tempered chocolate for dipping (optional)
Cut the lemons into thin slices (not too thin or else they tear apart too easily) removing seeds and the ends. Bring water to a boil in a saucepan and blanch the lemon slices for about a minute. Drain the lemon slices and plunge them into a bath of ice water. Drain. Meanwhile, combine the sugar and 1 cup of water in a large saucepan and stir over medium heat until the sugar is dissolved. Bring to a simmer and add the lemon slices. Let simmer (don't boil) for an hour (you can simmer as much as 2 hours). Remove slices from hot sugar syrup and set on a cooling rack over a baking sheet to dry. Could take up to 24 hours to dry. Dip in tempered dark chocolate and set on parchment paper until chocolate has cooled and firmed up.