Monday, May 23rd, 2011

Recipe: flourless chocolate hazelnut cupcakes
I'd like to extend my heartfelt thanks on behalf of my family and myself for the tremendous outpouring of support here on the blog, on Facebook, on Twitter, via email, and snail mail. Thank you.

a rose garden in san jose that my grandmother enjoyed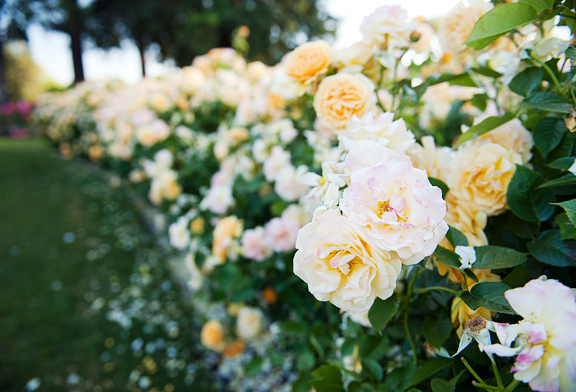 I have a white silk flower in my hair that I will wear for 100 days. I noticed my mom was wearing hers too when I got her from the airport on Monday. My parents are in town this week to close on their property in Boulder. They were supposed to come last week, but… we were all in California instead.
the family visited in her honor last week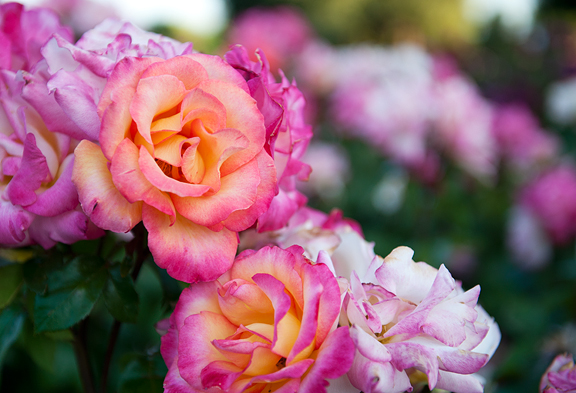 Being home is good despite the backlog of work that is piling up. The weather is all Crazytown over here. It's nearly June and yet our mountain weather thinks it's early April. The afternoon thunderstorms are rolling in too. When we picked Kaweah up from the kennel this weekend, they told us there had been a thunderstorm Friday afternoon. One of the dogs was freaking out and they noticed that Kaweah was totally calm – chilling out as if nothing was going on (sometimes you have to wonder if anything is really going on inside that little brain of hers). They put the freak out dog with Kaweah and the other dog calmed down right away, cuing off of our pup. I'm so proud of her – doing nothing actually helped someone else!
the do nothing dog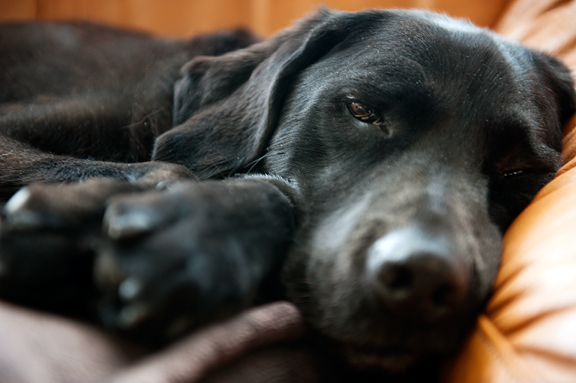 So my friend,
Elana
, is a gluten-free superstar as well as a local Boulder food blogger. Her latest book arrived in my mailbox just days before we left for Hawai'i and I couldn't wait to try some of the recipes when I got back. It's all about
cupcakes
. Gluten-free and butter-free at that. Now I know what you're thinking… the name of my blog is
use real butter
and yet she doesn't use butter in her baking? My point isn't that food has to have butter, just don't use the fake crap. That's what I'm talking about – don't use fake butter or fake anything for that matter – live life for real. Blagh blagh blagh. Get the point?
back to the cupcakes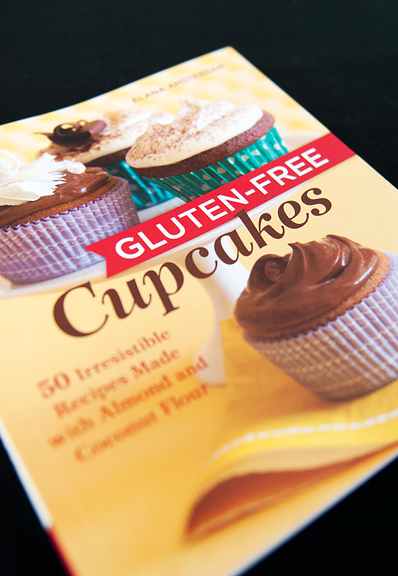 Elana uses all natural ingredients in her baking, relying on almond and coconut flours instead of regular flour, and agave nectar instead of sugar. She offers vegan and dairy-free recipes too, because Elana wants to make sure there is something for EVERYONE. She's awesome like that. There is even a section with savory treats. What I really liked about the recipe I chose (because it sounded so damn good!) is that nothing is a substitution. Seriously, have a look!
hazelnuts, chocolate chips, vanilla extract, agave nectar, salt, eggs
pulse the hazelnuts and chocolate chips together
**Jump for more butter**