Recipe: churros
I guess there isn't such a thing as being out of the office for me, since my office is wherever I am. So the office is currently in California. There's nothing like a quick trip to California for some work and some…

if you insist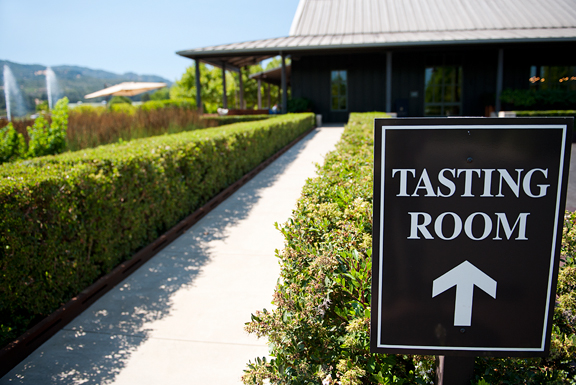 grapity grapes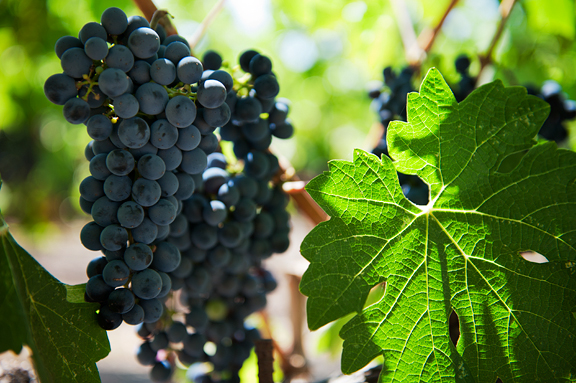 french bistro for lunch (bistro jeanty)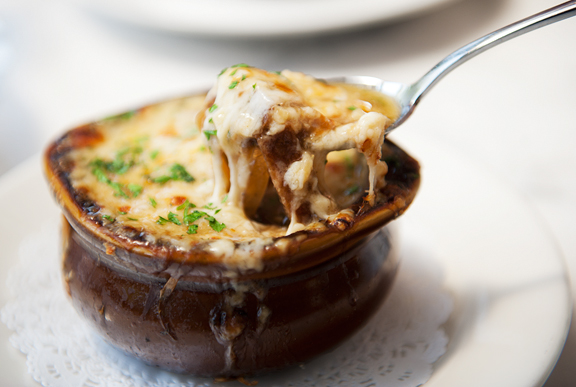 rabbit loin and pappardelle (bistro jeanty)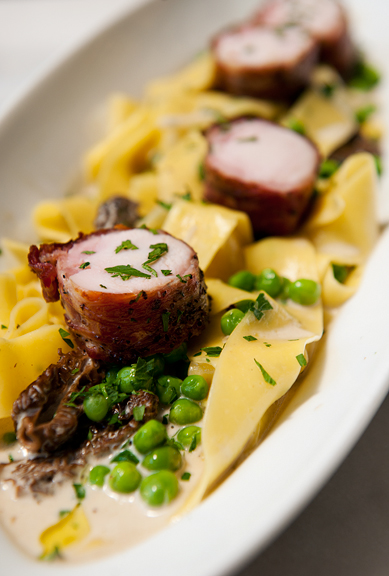 a latte and a slice of tart au citron (bistro jeanty)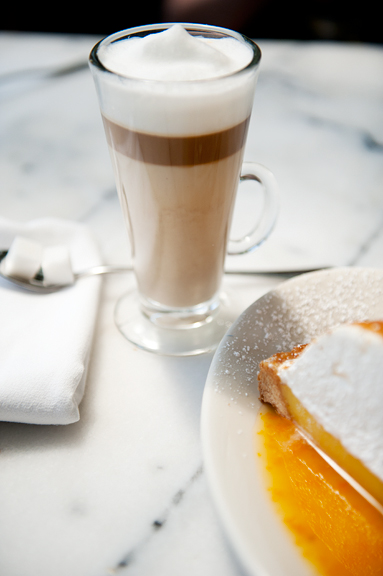 i swear hobbits live here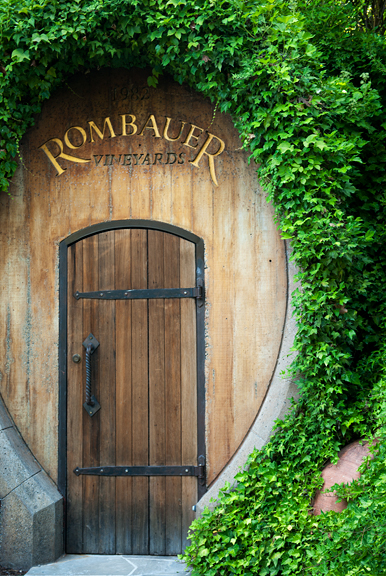 ah, the state of perpetual blooms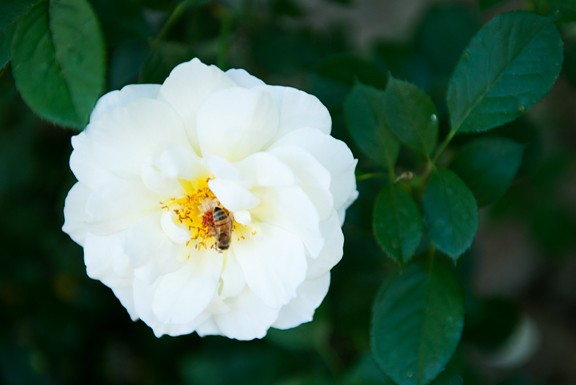 mochi with black truffle bacon marmalade and hazelnuts (morimoto)
uni carbonara (morimoto)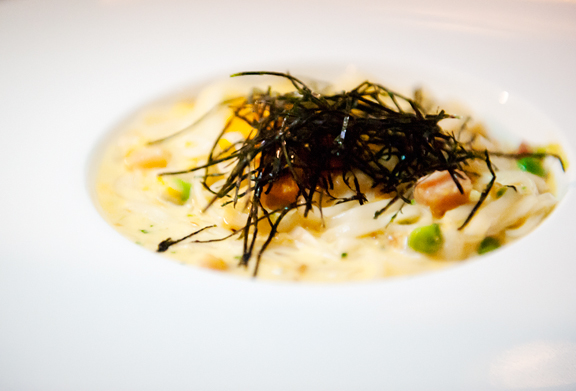 kiwi and coconut sorbets, kaffir lime soda, boba tea dessert (morimoto)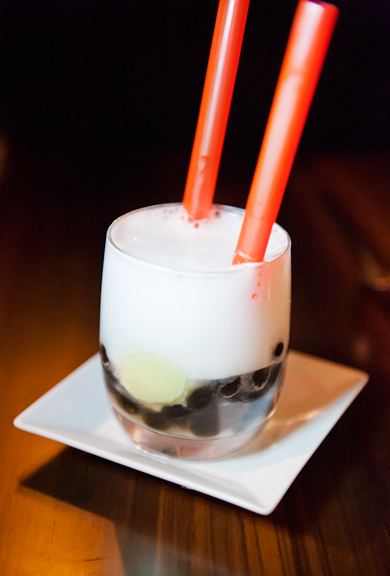 Now you know why I ran 10 miles the other day. And it seems that I should probably run another 10 today after all of that culinary indulgence. Okay, make it 20 since there is more culinary indulgence here – but it's the kind you can make in your very own kitchen! And you don't have to be some world-class chef to make it or pay world-class prices to enjoy it.
it's time for churros: flour, eggs, sugar, cinnamon, butter, salt, chocolate, cream, grand marnier
make the cinnamon sugar
Ever since I made
French crullers
, I knew churros were in my future. They are essentially the same dough, but churros are fried straight (instead of in the shape of a luscious, wonderful doughnut) and tossed in cinnamon sugar. Oh, and churros are served with a dark chocolate sauce. Well, how can you turn down anything like that? Truth is, you cannot.
chop some good dark chocolate
pour boiling cream over the chocolate and salt
let sit, then whisk into a smooth sauce
and add a nip of grand marnier
The dough requires a little muscle to incorporate the eggs thoroughly after each addition, but it's really quite straightforward and quick to do. And if you don't have a forearm strong enough to do the stirring, you can use a stand mixer with a paddle attachment instead.
sugar, water, butter, salt
stir the flour all at once into the boiling liquid
vigorously stir each egg in one at a time
When the dough reaches a satiny texture, it is ready. Fill a pastry bag fitted with a large star tip with the dough. I prefer long churros to short churros, so I heated 2-inches of oil for frying in a large stock pot. This way, I could pipe longer churros. Just squeeze the dough into the 350°F oil and snip it off with kitchen shears.
fill a piping bag
cut the dough at the tip and let it drop into the oil
Don't fret if the dough is folded back on itself, you have a few seconds to straighten it out with tongs or chopsticks before it solidifies. I let mine fry for 5-7 minutes, flipping them over after 3 minutes. They should be a deep golden brown on the outside and thoroughly cooked on the inside (i.e. not goopy). It's worth testing the first churro to ensure that all of them are cooked through. Let the churros cool for a minute or so, but don't wait too long before coating them in the cinnamon sugar. The cinnamon sugar sticks to the churros better when the churros are still pretty hot.
fried and draining on a cooling rack
coat in cinnamon sugar
These really taste the best when the churros and the chocolate sauce are still warm. The churros have a nice crunchy exterior that gives way to an eggy, soft and delicate interior. A treat any time, although I suspect they will get a lot of mileage in our colder months, particularly après ski.
serve warm
and consume promptly
Churros
[print recipe]
from Joy the Baker
cinammon sugar
1/2 cup sugar
1 tsp ground cinnamon
chocolate sauce
4 oz. dark chocolate, chopped
pinch of salt
1 cup cream
2 tsps Grand Marnier
churros
1 tbsp sugar
1/2 cup butter, unsalted
1 cup water
1/4 tsp salt
1 cup flour
3 eggs
Mix the 1/2 cup sugar and cinnamon together in a large shallow bowl. Set aside. Place the chopped dark chocolate and salt in a medium bowl. Heat the cream in a small saucepan until just boiling. Remove from heat and pour over the chocolate. Let sit for a minute then whisk together until smooth. Whisk in the Grand Marnier (more or less to taste). Set aside. In a medium saucepan, combine 1 tablespoon of sugar, the butter, water, and 1/4 teaspoon of salt over medium high heat. Bring it to a boil. Reduce the heat to low and stir the flour in all at once. Stir well for 30-45 seconds over low heat, allowing the dough to dry out a little. Remove from heat. Stir eggs in one at a time, making sure to thoroughly incorporate each egg into the dough before adding the next one (stir vigorously and with gusto until dough is smooth). Heat 2-inches of vegetable oil over medium-high flame in a large or medium pot (I like the large so that I can make longer churros). Fill a pastry bag fitted with a large open star tip (I use Ateco #827). When the oil reaches 350°F, pipe 4- to 8-inch segments of dough into the oil, cutting the dough with kitchen shears. If the dough curls in the hot oil don't fret, you have a few seconds to straighten it out with tongs. Fry for 5-7 minutes until golden brown (making sure the center is thoroughly cooked – you'll have to test one). Toss in the cinnamon sugar to coat. Serve with warm chocolate sauce. Makes about 12 large churros or 24 small churros.