Wednesday, May 22nd, 2013

Recipe: french silk pie
I was packing a few last kitchen items Tuesday evening when I looked up to see a nice rosy glow on James Peak. It's been a while since I've had the leisure to notice sunset because our time has been sucked up with a project of sorts.

sunset on james peak
Early Wednesday morning, we piled a bunch of stuff, ourselves, two mountain bikes, and the dog into two cars and headed west because we had an appointment at noon. Jeremy took Kaweah in the Outback (Subie) and I followed in the WRX (Roo). He told me later that she faced backwards for the first 30 minutes to see where I was before she settled down for the 4.5 hour drive.
the view from the gas station at copper mountain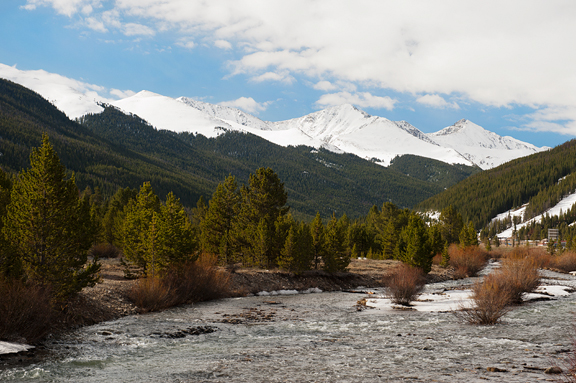 road trippin' through colorado
we closed on a great little place in crested butte!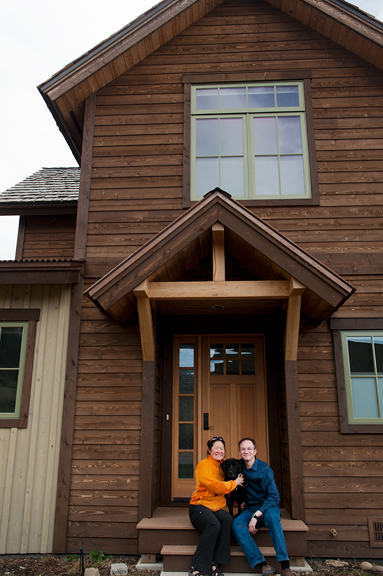 i celebrated with a raspberry lime fizzy drink avec umbrella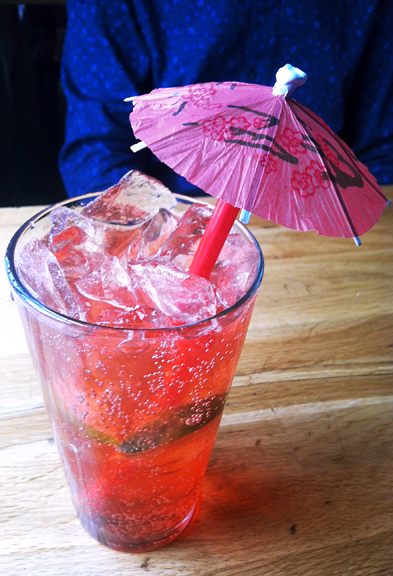 This post is coming to you from the new Crested Butte branch of
use real butter
! Butter headquarters remains in Nederland (near Boulder), but I'll be working periodically from the CB office too. We're still unpacking stuff, but Kaweah really digs the new place and every window has a view of a towering snowy mountain (because we are surrounded by towering snow-capped mountains). So let's celebrate with some pie – some French silk pie. It's super smooth which might be why it has "silk" in the name, but if you've ever chomped on silk (which I have), it's got NOTHING on this pie!
am i right?
Start with the crust. I made a chocolate cookie crumb crust. Actually, I originally crushed a bunch of organic chocolate graham cracker bunnies (Annie's brand), but the color was too light for what I had in mind. Those crumbs went into a bag for later projects and I resorted to an organic Oreo cookie (Newman-O's). You know the drill, split the cookies open and scrape off the cream filling, then introduce the chocolate cookies to the food processor.
for the crust: organic oreos, butter, sugar, vanilla extract
scrape away the cream filling
combine cookie crumbs, sugar, vanilla, and melted butter
press into a pie plate or baking pan and bake
**Jump for more butter**