Recipe: marinated mushrooms
Another weekend, another set of visitors – both have come and gone. Jeremy's folks were out to see our new digs and explore the town. I swear Crested Butte is Colorado's best kept secret. Right now, I'm waiting for the moon to set and hoping that our clear skies hold enough for me to catch some Perseids tonight. It's been lovely here this past week with plenty of rain, storms, and sunshine. Cooler weather is in the air. I can smell autumn coming and I swear it makes my heart race in anticipation. The mountains are getting ready.

late season bloomers: fireweed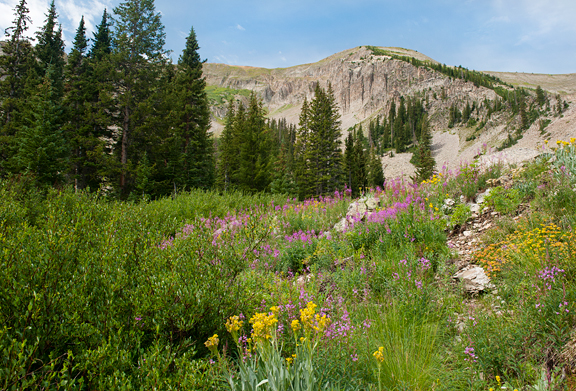 a busy bee, gathering nectar and pollen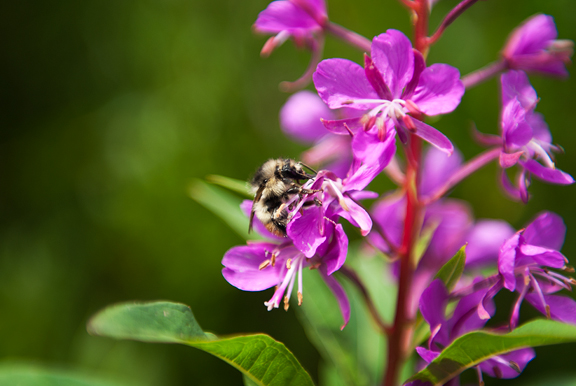 alpine lake destination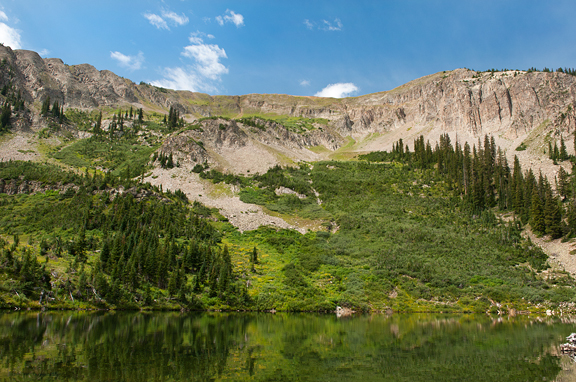 Clearing afternoon storms always present the opportunity for nice color after sunset. When I have a moment, I step outside and observe how the light bounces around between the atmosphere and the mountains in the hour after the sun drops behind our local divide. It takes a little time to get to know the patterns, but I'm trying to become familiar with them. Most of the time it's been what I call a fizzle, but the other day was delightfully colorful.
last orange rays graze the mountainside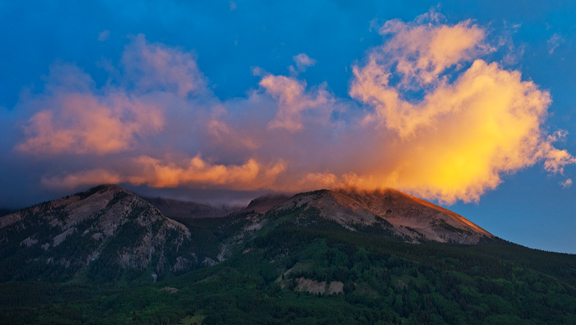 crepuscular rays and glowing wisps of clouds over paradise divide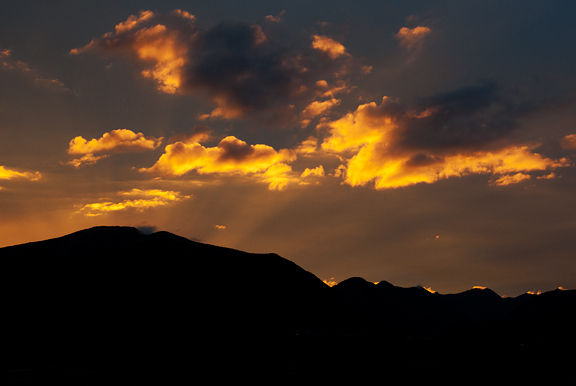 The rains have also been good for mushrooms. When Jeremy and I hike, I really try to keep my pace up and not revert to mushroom search mode. But if I happen to spot a mushroom of interest, I'll stop for a photo because I like documenting what I find, where, when, and the conditions. The great thing is that Jeremy and I love to geek out on plants, fungi, critters, bugs, geology, and weather. I love the fungi almost as much as I love my fun guy.
false chanterelle (it's a bit early yet for the real deal)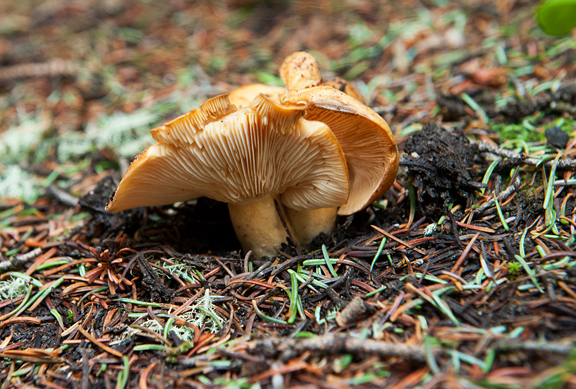 hawk's wings are so pretty (my size 9 foot for scale)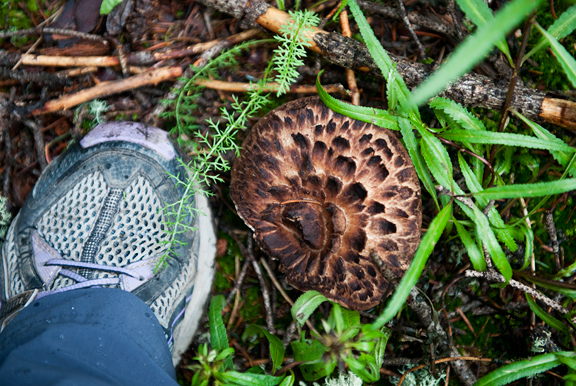 We did find some porcini, but none that I wanted to harvest since they were a little wormed out. I always leave those in place and give the big ones a pat on the cap in the hopes of shaking out some more spores for next year's porcini. Obviously, I've had mushrooms on the brain since summer began. I blame
Wendy
because she has porcini fever starting in like… March. But I was craving the marinated kind, something you can make with store-bought button or crimini mushrooms.
fresh crimini mushrooms, parsley, oregano, olive oil, vinegar, red onion, salt, garlic, black peppercorns, coriander seeds
The first time I made these marinated mushrooms, I thought they were fine. The second time I made them, I added some lemon juice and I found they tasted better. It's up to you if you want to include the lemon juice. Now normally I don't wash mushrooms, I either brush them clean or wipe them clean with a damp paper towel. In this case, since the first step is to boil the mushrooms in salted water, I felt it was okay to wash them.
washed and trimmed
boiled
chopping up the oregano
Once the mushrooms are tender after about five minutes, drain them off and put everything into a jar or container and shake it up. Don't eat them right away. I tried one and it was meh. Let them marinate in the refrigerator overnight at the minimum to give all of the flavors time to meld and infiltrate the mushrooms.
place the spices, herbs, and mushrooms into the jar
add olive oil
marinate
If you are sensitive to raw garlic and raw onions, you can reduce the amount in the recipe for a mellower punch. In fact, you can adjust any of the recipe to your liking. These little nuggets of mushroomy goodness are nice bites alone or served alongside antipasti. Entertain with the marinated mushrooms or keep them for yourself. They'll keep in the refrigerator for a few weeks.
a little nibble
Marinated Mushrooms
[print recipe]
modified from Whole Foods
1 lb. fresh crimini mushrooms
4 tbsps extra virgin olive oil
2 tbsps white wine vinegar
2 tbsps fresh lemon juice (optional, but I recommend it)
1 clove garlic, finely minced
1/4 cup red onion, finely minced
2 tsps fresh oregano, finely chopped
2 tbsps fresh parsley, finely chopped
1/2 tsp sea salt
1/2 tsp black peppercorns
1/2 tsp coriander seeds
Clean the mushrooms and trim the stems. Bring a pot of salted water to a boil and simmer the mushrooms in the water for five minutes or until tender. Drain the mushrooms. Place the mushrooms and the rest of the ingredients together in a large jar. Seal the jar and give it a thorough shake to mix everything together. Let the mushrooms marinate overnight in the refrigerator. Serve in a platter or a bowl. Makes a pound of mushrooms.
more goodness from the use real butter archives