Recipe: coconut tea cake
Last week my friend and mentor, Michael Frye, sent me a review copy of his latest ebook release Landscapes in Lightroom 5. I know most of you are here for the food and pictures of the dog, but there is a fraction that is interested in nature photography and photography in general. I have always used Photoshop for my processing and Lightroom for my file management. But after reading Michael's ebook, I think I'm ready to make the upgrade from Lightroom 3 to Lightroom 5 because it looks like Adobe has kitted out Lightroom 5 with most of the capabilities I want and use in Photoshop on my post processing.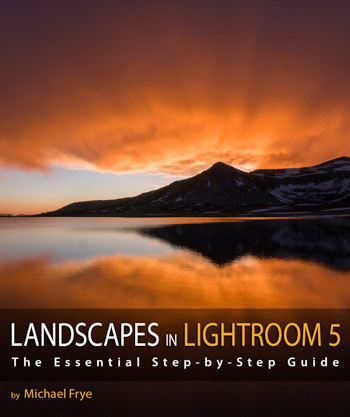 Michael walks you through the functionalities and improvements of Lightroom 5 (and Lightroom 4 – he points out where the two are different) such that you can be a complete newcomer to the software or a Lightroom veteran. All the while, he adds his own very good advice on how to get the most out of Lightroom 5 for a nature photographer (and photographer in general). Michael has a thorough and methodical teaching style both in person and on the page. Here, he uses his own beautiful photographs in his hands-on tutorials and makes the RAW files available for you to follow along in the processing. There are eight instructional videos to accompany the material.
In addition to the Lightroom 5 guide, Michael shares his great insight into digital post processing and the artistic motivations that drive his technical decisions. I always learn something about my own photography when I talk to Michael or read his blog, articles, or books. You can order the book here.
*************************
We're back in Crested Butte, spending our mornings getting outside and the rest of each day working. It's amazing how much work you can accomplish when you are removed from your normal environment. I always refer to Crested Butte as my second office (I'm getting there slowly), but it's really more of a retreat for both of us where we can find blocks of time to think and be mentally productive. There are still flowers, but most of the showiest displays have gone to seed. Still, it's quite lovely riding or running or hiking through the meadows and hillsides and forests. The weather has been cool and rainy since Tuesday, and I am loving it.

mountain biking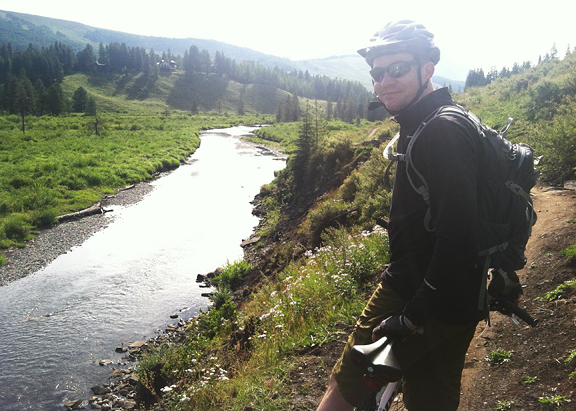 kaweah loves to walk on the lawn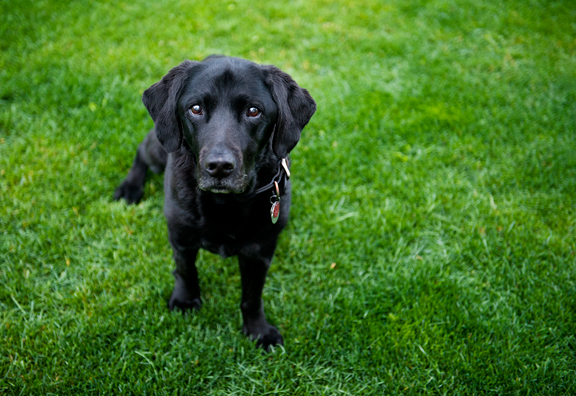 a cold and rainy trail run – my favorite conditions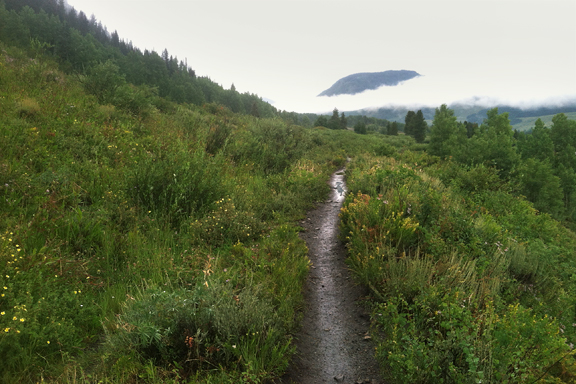 I'm sure the weather will swing back into warm (nay, hot) summer again, but these rainy mountain days put me in the mood for baking. One recipe I've had dog-eared forever is Dorie Greenspan's coconut tea cake. So let's get to it.
coconut milk, coconut, rum, butter, eggs, vanilla, salt, baking powder, flour, sugar
butter the pan
whisk the flour, salt, and baking powder together
melt the coconut milk and butter
Dorie refers to this as a cake she can serve without icing. I think it's lovely without icing. I think it's better WITH icing. That's just me. You are welcome to omit or include the icing as you see fit. I kinda feel that decorating the cake – even in the simplest manner – is half the fun of making a cake.
beat the eggs and sugar
incorporate the dry ingredients
stir in the coconut
add the warmed milk and butter
Bundt cakes are some of my favorites because they are pretty straight out of the pan. You don't have to do much to jazz them up and they are perfect for gifts, parties, entertaining, you name it. And there's a hole in the middle which makes it more geometrically interesting than cylinders or rectangular prisms.
pour the batter into the pan and bake
meanwhile… icing: powdered sugar, rum, coconut milk, vanilla
whisk it all together
You can make your icing any way you like. I just happened to use what was on hand. Instead of my usual milk or cream, I decided to use the coconut milk with the powdered sugar. These icings always taste suspect to me on their own, but go quite well with cakes. Try to let the cake cool completely before applying the icing. If the cake is too warm, the icing will run and pool at the base of the cake and will be a thin glaze on the cake itself.
let it cool
drippy drizzle
top with flaked coconut
Decorate with any additional toppings while the icing is still wet, otherwise your toppings will roll or fall off the hardened shell. When the icing has set, your decorations will be securely glued onto the cake. I also think a dark chocolate ganache glaze would have worked just as nicely with a more dramatic effect against the white coconut flakes. Regardless of which icing or no icing, this coconut tea cake is wonderfully tender and coconutty. Get your tropical on.
great with coffee, tea, milk, or solo
a delightful bite
Coconut Tea Cake
[print recipe]
from Baking: From My Home To Yours by Dorie Greenspan
2 cups all-purpose flour
1 tsp baking powder
pinch of salt
1 cup unsweetened coconut milk
2 oz. (half stick) unsalted butter, cut into 4 pieces
4 large eggs
2 cups sugar
1 tsp vanilla
2 tsps rum (dark)
3/4 cup shredded coconut, toasted
jen's ad hoc icing
2 1/4 cups confectioner's sugar
3 tbsps coconut milk
2 tbsps rum (dark)
2 tsps vanilla
Make the icing: Whisk the confectioner's sugar, coconut milk, rum, and vanilla together until smooth.
Make the cake: Preheat oven to 350°F. Butter a 9- or 10-inch bundt pan. Mix the flour, baking powder, and salt together in a bowl and set aside. Heat the coconut milk and butter in a small saucepan over high heat until melted. Remove the pan from heat, but keep it warm. In a stand mixer fitted with the balloon whisk, beat the eggs and sugar at medium-high speed until the mixture is pale and has doubled in volume. This should take about 3 minutes. Reduce the speed to low and add the dry ingredients, mixing until just combined. Here, I switched to the paddle attachment. Still on low speed, stir in the coconut. Steadily mix in the warm coconut milk mixture until the batter is smooth. Scrape the bottom as needed. Stir in the vanilla and rum. Pour the batter into the prepared pan and bake 60-65 minutes until a toothpick inserted in the cake comes out clean. Let the cake cool for 10 minutes, then invert it onto a serving plate. Stir the icing so that it is smooth and pour it over the cake. Sprinkle the wet icing with flake coconut. Serves 10-12.
more goodness from the use real butter archives