Recipe: greek salad
It's quiet here in Crested Butte, where summer has yet to take hold in the high country. Conventional thinking says Memorial Day marks the unofficial start of summer, but the reality is that it is still mud season in our mountains. Most trails are in the process of drying out while local mountain bikers are chomping at the bit to ride something other than the handful of trails that are "open". There is no shortage of parking on Elk Avenue, the main drag in town. I'm ambivalent about this time of the year. We want the local businesses to do well, but we also love having the trails to ourselves when the aspens are leafing out in their yellow-green new growth and the early season wildflowers start strutting their stuff.

sunshine, blue skies, spring aspens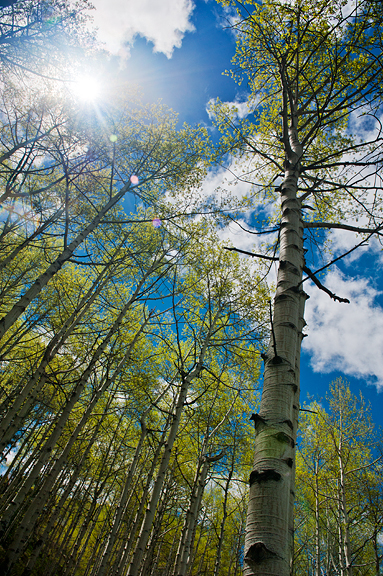 glacier lilies in bloom hang like little lanterns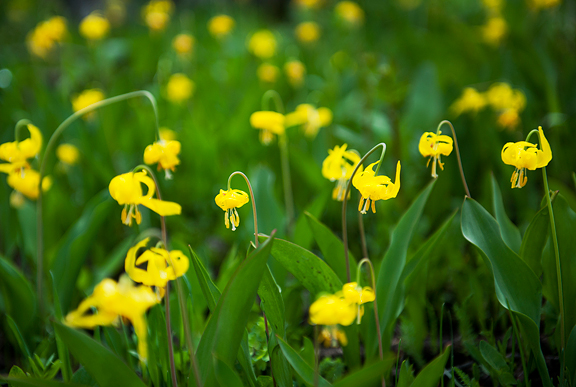 aglow in sunlight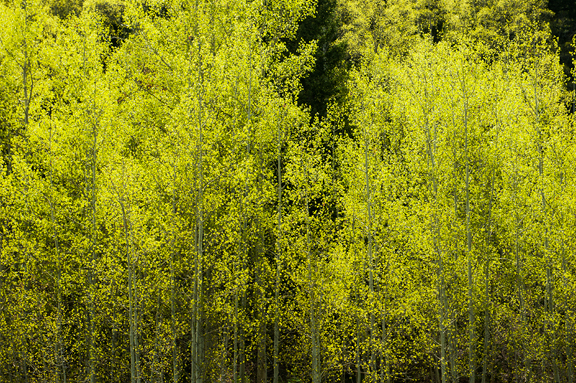 We're here to de-winterize our place and do the necessary maintenance on things like the yard and the garden. Window screens are going back up and the flannel sheets have been laundered and folded away for the next four months. But we're not
just
here for those things. We've been trail running, mountain biking, and hiking. In fact, we were tipped off to a gorgeous locals' trail that climbs into good huckleberry and potentially porcini territory!
jeremy runs through one of several water crossings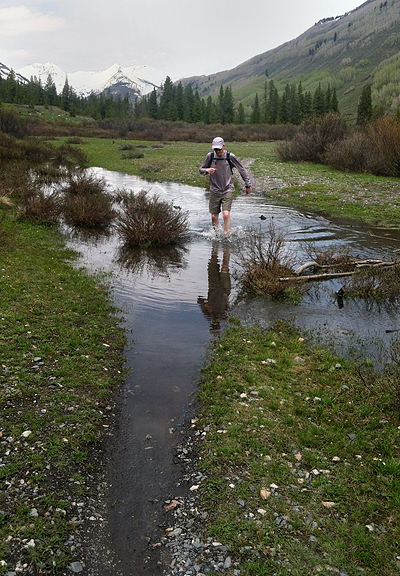 me after a trail run: this is what they mean by mud season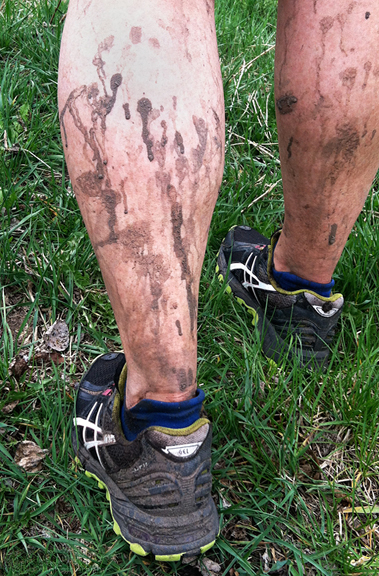 crossing the remnants of a spring avalanche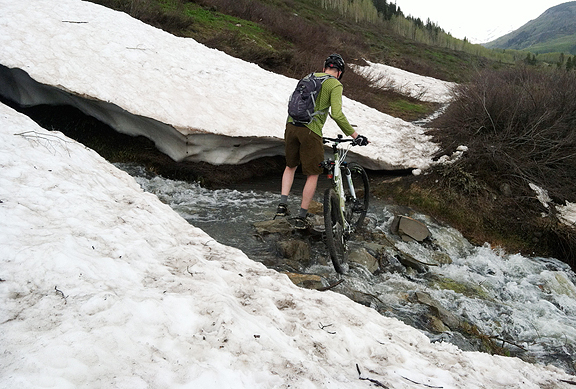 running trails with amazing views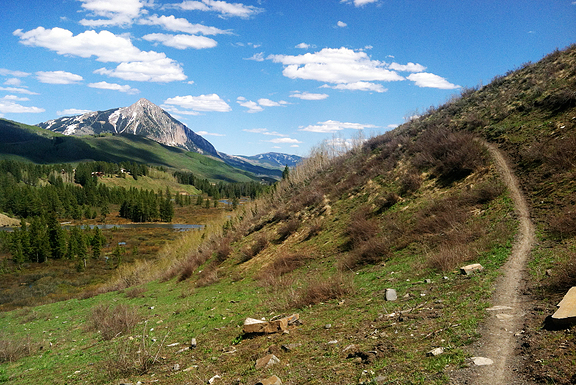 and lots of flowers!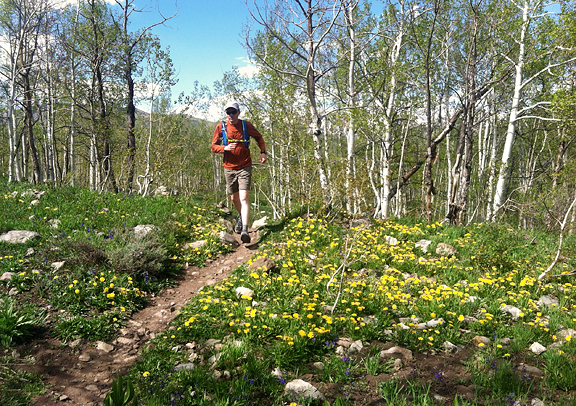 And much to our surprise, Kaweah made it to June. May was stable for our girl, and that's about all we could ask for. We didn't think she'd be coming with us to Crested Butte this time, but she made the trip and has absolutely loved lounging about on the soft lawn and smelling the odors on the mountain breezes while we clear out dead flowers from last year. If she lies in the yard for long enough, the birds will land around her, picking up grass cuttings for their nests or kicking the dirt around in search of bugs to eat. It's been tranquil.
our champion napper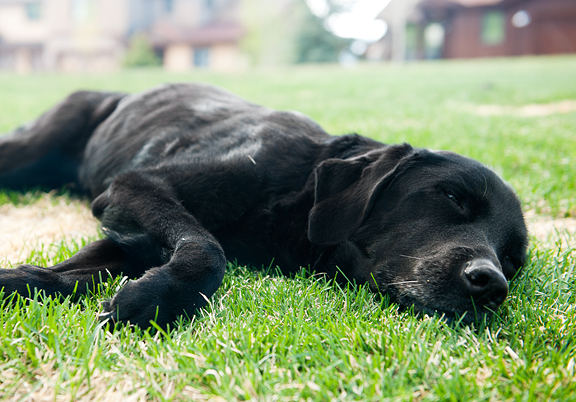 Following one of our trail runs, Jeremy and I made a beeline for
The Secret Stash
(
I wrote about it a while ago
) to grab a late lunch. He was all about the pizza, but I was craving a salad in addition to the pizza. In their old (tiny) location, The Stash used to have plated salads and my favorite was the Gringo Greek. Gringo, because it had lettuce. A proper Greek salad doesn't have lettuce. I love the proper Greek salad too, because it's full of crunchy, briny, tomatoey ingredients. Making your own at home is so simple, so fresh, and oh so very good.
cucumbers, tomatoes, red onion, green pepper, lemon, feta, olive oil, olives, capers, oregano
I consulted with a recipe from someone I deem an authority on all things Greek and delicious – Peter Minakas of
Kalofagas
. Now, anyone can make a Greek salad and Peter even has a few variations on his blog, but I was fascinated by this utterly simple recipe that delivers such sublime flavors.
slicing the cucumbers
tomato wedges
cubed feta
prepped ingredients
Peter did insist on a few things like getting a good block of Greek feta and using Greek oregano. Obviously you want to use a high quality olive oil, and ripe summer tomatoes will be superior to ANY other tomatoes. The lemon juice and capers are optional, but I'm a fan of both so they're in my salad. I also use Persian cucumbers because I like crunchy cucumbers. You can use slicing cucumbers if you like and peeling or not peeling them is entirely up to you.
sprinkle salt over the olives, tomatoes, cucumbers, green pepper, and red onion
drizzle some olive oil
sprinkle some oregano
squeeze some lemon juice if you like
toss to coat
It's such an easy salad to throw together. The most important part is sourcing quality ingredients and the salad practically makes itself. I think the key is to have ripe in-season tomatoes because that juice will mingle with the olive oil, salt, oregano, and lemon juice for the simplest and best dressing – the kind of dressing you want to mop up with good bread.
arrange feta and capers over the salad
drizzle with more olive oil
When I want a salad with big bites and bold flavors, a classic Greek salad comes to mind. It is especially appropriate in summer when the vegetables are at their best and are allowed to shine. And the beauty of it is that you can make it what you want. So definitely make this.
all good things on one plate
Greek Salad
[print recipe]
from Kalofagas
2 large ripe tomatoes, cut into wedges
3 Persian cucumbers (or 1 English cucumber), sliced (peeling is optional)
1/2 cup green bell pepper, sliced
small red onion, sliced
12 Kalamata olives
sea salt to taste
olive oil to taste
2 tsps dried Greek oregano
feta cheese (cubed, slab, or batons)
capers (optional)
fresh lemon juice (optional)
Combine the tomatoes, cucumber, bell pepper, red onions, and olives in a large bowl. Sprinkle with some sea salt. Drizzle some olive oil (1-2 tablespoons) over the vegetables and then sprinkle with half of the dried oregano. If using, squeeze some lemon juice into the salad. Gently toss the vegetables together until coated. Arrange the feta over the vegetables and drizzle more olive oil and the rest of the dried oregano over the salad. Garnish with capers (optional). Serves 4.
more goodness from the use real butter archives