Recipe: cookie butter truffles
My refrigerator is packed to the hilt with cookie doughs, candy fillings, and other ingredients for assorted baked goodies. We are coming down to the wire in the next couple of days and it's always a miracle when I can send the packages of homemade treats out the door. I've cruised through five pounds of butter and it looks like I'm going to have to get some more to finish this year's deliveries and shipments. Part of the reason for my cookie frenzy is because we got a nice dump of snow (finally!) Saturday, so Jeremy and I got out early to catch some first tracks on the mountain. The other part of the reason for the perceived time pressure is because I had to wait until this non-cold finally passed before I could start making cookies to give to other people… and dogs.

the beautiful view from corona chair at eldora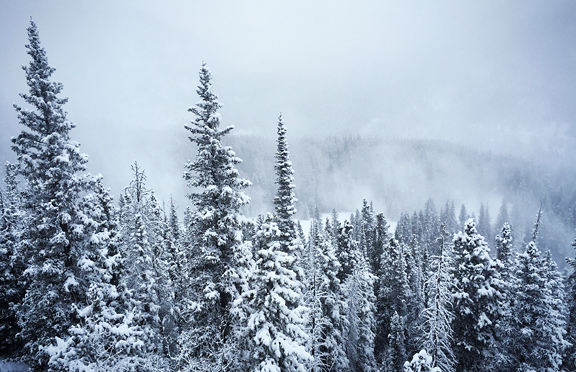 neva inspects the pumpkin peanut butter treats before they go in the oven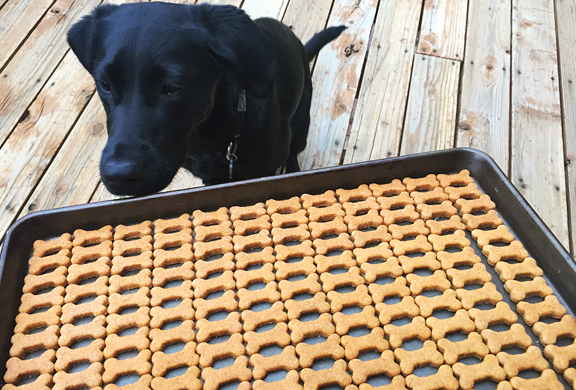 Are you the type to walk into the grocery store and browse before you decide what to buy or do you go in with a grocery list? After a couple of decades of data, I know for a fact that I need to walk in with a grocery list. It saves me both time and money. This is particularly true if I go shopping when I'm hungry. But sometimes, even with a list in hand, not having eaten anything by 3 pm means the likelihood of unauthorized items appearing in my basket will increase. So it happened last week as I wheeled through Trader Joe's looking for a handful of things jotted on my notepad. And then I saw the cookie butter. Plunk – into the basket it went. Then the speculoos cookies. Plunk. I wasn't sure what would become of them, but I figured I would hash that out later. And I did come up with something eventually – cookie butter truffles. I just wanted to see if they would be good.
speculoos cookies and speculoos cookie butter
let's make truffles: cookie butter, salt, chocolate, butter, cookies, confectioner's sugar
I'm perfectly happy nibbling on a little spoonful of cookie butter from time to time, but I actually prefer the cookies to the cookie butter. Either way, it's not like I can hand someone a blob of cookie butter for their holiday cookie rations. But if you put them in a truffle form, then yes, you can give these out without being that weird person. I decided I wanted some cookie crunch texture in the truffles after I had already gotten home. If I had determined this while I was in the store, I would have purchased the crunchy cookie butter. Not a problem really. These cookies crush easily with a ziploc bag and judicious application of force. While the photos show a cup of confectioner's sugar, I discovered that two cups were necessary to firm up the filling (it's two cups in the recipe below).
crush the cookies
mix the butter, cookie butter, cookie crumbs, and salt
stir in the confectioner's sugar
the filling should be creamy and a little sticky
It helps tremendously to refrigerate the filling until it is firm before rolling it into little balls. If you find the filling starts to stick to your hands, wash them clean and resume rolling. At room temperature, the balls lose their shape when handled, so you need to pop them back into the refrigerator or even the freezer to firm them up. When they are ready to coat, you can temper dark chocolate or melt some chocolate with vegetable shortening. Tempering can be finicky whereas the chocolate coating is much more forgiving. An issue I experienced, which I chalk up to my high altitude, was that the filling expanded quite a bit when it warmed up and cracked some of my tempered chocolate shells. So you might want to test a few first to make sure they're stable. I think in the future, I'll just stick to the chocolate coating.
roll the filling into 1-inch balls
tempering dark chocolate
enrobing the truffles
setting up on the silpat
So how were they? For me, I think they were on the sweet side. That had a lot to do with the additional confectioner's sugar. For Jeremy and an undisclosed list of recipients? They loved them. I do enjoy the creamy-crunchy speculoos texture and flavor and might try adding more cookie crumbs and less sugar the next time, but tweaking your filling to your liking before you roll out the truffles is easy enough to do. Even though these are truffles, and not cookies, they kinda ARE cookies, right?
tis the season
crunchy, creamy, cookie-y, chocolatey
Cookie Butter Truffles
[print recipe]
1 cup creamy cookie butter (or 1 1/2 cups crunchy cookie butter and omit the crushed cookies below)
1/2 cup speculoos cookies, crushed
1/4 cup unsalted butter, room temperature
pinch of salt
2 cups confectioner's sugar
2 cups (12 oz.) dark chocolate, chopped
2 tbsps vegetable shortening
Place the cookie butter, crushed cookies, butter, and salt in a bowl and mix together until combined. Mix in the confectioner's sugar until the filling is smooth and sticky. Refrigerate the filling for an hour. Pinch off pieces of filling to roll 1-inch balls. If the filling gets too sticky and soft, return it to the refrigerator. When all the balls are done, place them in the freezer to set. Heat the chocolate and vegetable shortening in a double boiler (or over a water bath) until the chocolate is mostly melted. Remove from heat and stir until the chocolate is completely smooth. Take the cookie butter balls out of the freezer and dip each ball in the chocolate, letting the excess drip off, and setting it on a silpat sheet, parchment paper, or wax paper. Repeat until done. Let the chocolate harden before removing the balls. Serve at room temperature. Makes about 30.
more goodness from the use real butter archives