Recipe: elk chorizo chile rellenos
September is a good month. September birthdays, milder weather, hints of autumn colors, the return of colorful sunsets and sunrises, empty trails. We are loving it.

jeremy's birthday appetizers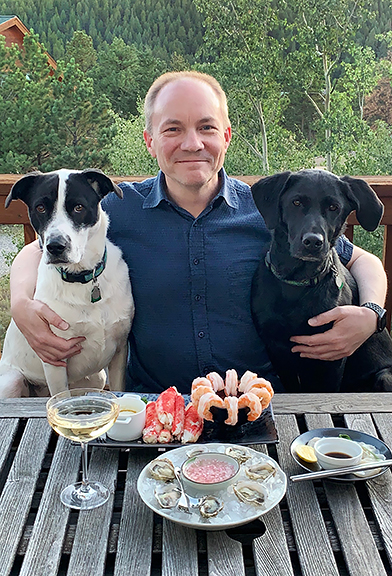 inflating our standup paddleboards lakeside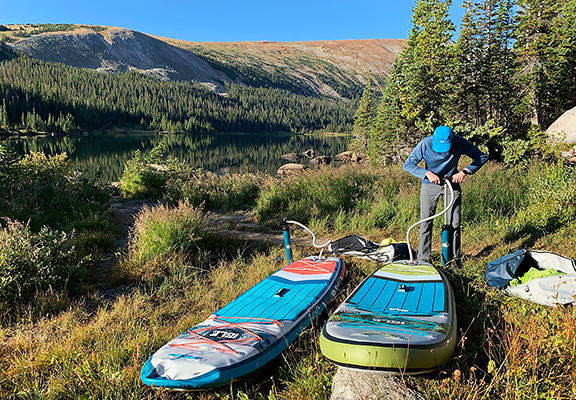 our home mountains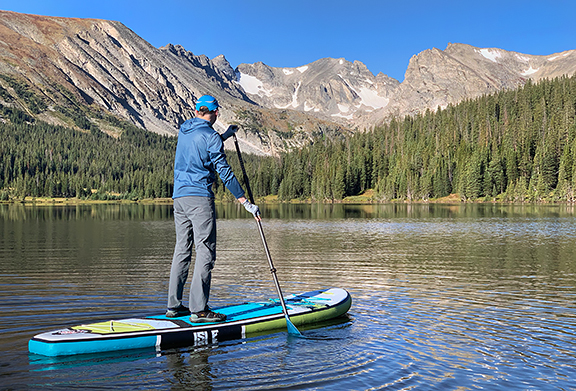 exploring our neighborhood nature center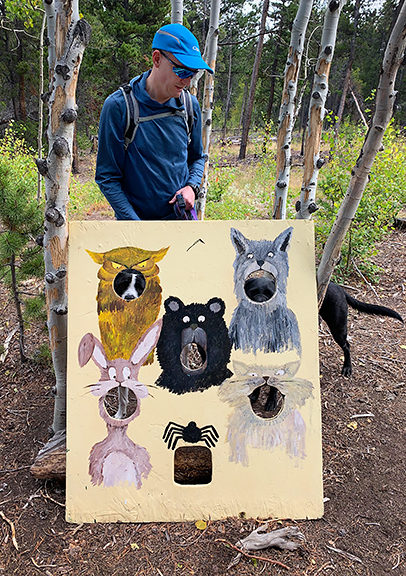 yuki presents a recently stained deck (along with the house) and sunset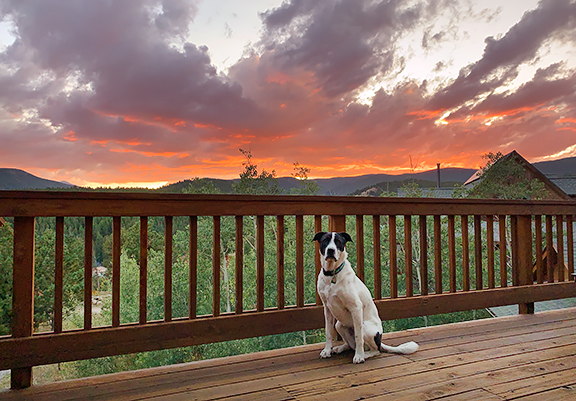 As for food, September around here means the smell of roasting chiles at the farmer's markets, the last of the Colorado peaches, tomatoes for canning, wild matsutake mushrooms and wild huckleberries if you're lucky, and elk. You can always find frozen elk meat around Colorado, but I have neighbors both in Nederland and in Crested Butte who hunt every fall. Last year, we were given lots of elk and some lovely venison (don't worry – I share porcini, chanterelles, morels, and huckleberries with these wonderful people). A few years ago I had a delicious elk chorizo chile relleno that I had been wanting to recreate at home, so that's what I did over the weekend.
ground elk
Elk is pretty lean and chorizo needs fat. So I made my chorizo half elk and half pork. You can just as easily make it all pork, or half pork and half venison, or however you want to do it. Just make sure there is a decent amount of fat. Most of the spices in the chorizo recipe aren't too hard to track down except for achiote paste. That can be found in Mexican markets, a good spice shop (my good spice shop in Boulder is
Savory Spice Shop
), or online. It's worth the extra effort to get it.
achiote paste
for the chorizo: elk, pork, ancho chili, chipotle, achiote, cayenne, apple cider vinegar, salt, sugar, oregano, cumin, minced garlic
Mix all of the ingredients together except for the achiote paste and the vinegar. You could do this in a stand mixer with the paddle attachment, but I find my hands do the best job of mixing it so that there aren't big clumps of pork or elk remaining. I wear disposable gloves so I don't burn my eyes when I remove my contacts at night. The achiote paste gets dissolved in the vinegar before that mixture is incorporated into the chorizo.
place everything but the achiote and vinegar in a large bowl
mix it well
dissolve the achiote in the vinegar
add the liquid to the sausage and mix together
At this point, you can freeze your chorizo or brown it in a pan to use in the recipe. It's okay if you don't want to make your own chorizo. You can just as easily buy some bulk chorizo and brown it. The chile rellenos are going to be awesome either way.
bulk chorizo
browned chorizo
Now we're ready to stuff some chiles! I've made chile rellenos enough times to know that you can't use flimsy chiles – you must have beefy chiles. Big Jims are nice and meaty, which means they hold up well to roasting, peeling, and de-seeding. Thinner walled green chiles will tear apart the more you handle them and I tend to relegate those to recipes that call for chopped or puréed green chile. Some folks don't bother de-seeding their chiles, but both Jeremy and I hate getting a mouthful of seeds when eating chile rellenos. I go to the extra effort of scraping the seeds out while leaving the rest of the chile intact – including the stem. I stuff my chiles pretty full and they won't stay closed unless I secure them with toothpicks. Just remember to remove the toothpicks before serving. Oh, and in case you didn't know, green chiles come in different levels of heat: mild, medium, and hot. If you freeze them, just know that they get hotter the longer they are in the freezer.
roasted green chiles, beer, chorizo, jack cheese, baking powder, salt, eggs, cornmeal, potato starch, flour
stuff the chiles with chorizo and cheese
ready to batter
I played around with a different batter from my usual
chile rellenos recipe
. That one is nice and fluffy, but I was hoping for less fluff and more crunch on this one. I replaced most of the flour with cornmeal and swapped out a little more flour for potato starch because I like the way it behaves in tempura batter. So this batter is a mashup of the old beer batter, a cornmeal batter, and a tempura batter.
mix the dry ingredients together
stir the beer into the beaten eggs
combine the liquid and dry ingredients
I first tried dipping the stuffed chiles in to the batter and frying, but most of the batter dripped right off before I could get the chile into the oil. A quick coating of flour before dipping in the batter solved that issue. By the time I was done frying I had quite a lot of batter left, so I halved the amount of batter for the written recipe below.
coat in flour
dip in batter
fry both sides until golden
drain on paper towels
The verdict? AMAZING. Making this from scratch tastes even better than the restaurant version. We top ours with
enchilada sauce
(I make homemade because the state of Colorado apparently doesn't believe in selling anything hotter than mild) and a drizzle of
lime crema
. I used to feel that nothing could beat a good chile relleno, but I think this might.
a happy meal
layers of incredible flavors and textures
Elk Chorizo Chile Rellenos
[print recipe]
chorizo from Hunter Angler Gardner Cook
elk chorizo
1 lb. ground elk
1 lb. ground pork (not lean)
1 tbsp kosher salt
1 tsp granulated sugar
2 cloves garlic, minced
2 1/2 tsps Mexican oregano
3/4 tsp ground cumin
scant 1/2 tsp chipotle powder (optional)
1 tsp cayenne
1 tbsp ancho chile powder
2 1/2 tsps achiote paste (annato)
1/2 cup apple cider vinegar
Make the chorizo: In a large bowl, mix the elk, pork, salt, sugar, garlic, oregano, cumin, chipotle powder, cayenne, and ancho chile powder together so that the spices are uniformly distributed and the meats are well-blended. I find it best to use my hands (I wear disposable gloves). In a small bowl or measuring cup, dissolve the achiote paste in the vinegar and mix into the chorizo. Cook over medium-high heat in a large pan until browned and all of the liquid evaporates. Or freeze for up to 6 months. Makes a little more than 2 pounds of chorizo.
chile rellenos
8 whole large roasted green chiles, peeled and de-seeded*
8 oz. cooked bulk chorizo**
8 oz. jack cheese, shredded
toothpicks
Stuff the chiles: Fill each green chile with about 1 ounce each of cooked chorizo and jack cheese. Smaller chiles may require less filling and larger chiles may require more. If you can, close the chile over the filling by overlapping the edges along the slit. If they don't hold, you can use toothpicks to pin them closed (but remember to remove them before serving/eating!!).
* De-seeding is optional, but I personally cannot stand getting a mouthful of seeds when I eat chile rellenos. The best way to de-seed is to cut a slit lengthwise down the chile along an already thin part of the chile, then use a spoon and knife to scrape out the seeds. Take care to be gentle with the chile meat and avoid tearing the sides (or the stuffing will want to spill out).
** I get 12 ounces of cooked chorizo from 1 pound of raw chorizo.
batter
1/2 cup cornmeal
1/4 cup potato starch
2 tbsps all-purpose flour
1/2 tsp baking powder
1/4 tsp salt
5 oz. beer
1 egg, beaten
all-purpose flour for dredging
Prepare the batter: In a large bowl, whisk the cornmeal, potato starch, flour, baking powder, and salt together. In a separate bowl or measuring cup, stir the beer and the beaten egg together. Pour the liquid ingredients into the flour mixture until blended.
Fry the chiles: Heat 2-4 inches of vegetable oil to 350°F (333°F at 8500 ft.) in a frying pan or large pot. Dredge each chile in flour so that it is completely coated. Gently tap off excess flour (if you shake it, you might just shake the whole thing apart). Stir the batter. Dip the chile in the batter and carefully lower it into the hot oil. Cook for 2 minutes on each side until golden brown. I generally cook 2-3 chiles at a time. When done, remove from oil and drain on paper towels. ***REMOVE TOOTHPICKS BEFORE SERVING***. To reheat, warm in a 350°F oven for 10 minutes or until the exterior batter crisps to your desire. Makes 8 chile rellenos.
more goodness from the use real butter archives