Thursday, May 22nd, 2014

Recipe: tiramisu
It's nice right now in the Colorado Rockies. The pine pollen has yet to begin (I'm preparing myself for the allergy onslaught) and snowline continues to recede to higher elevations. More routes are accessible by foot or by bike, but I suspect there is still good skiing to be had further into the backcountry. In the past week we've been able to ski, trail run, and mountain bike in our "backyard". The best exercise is the kind you love to do.

there were some patches of snow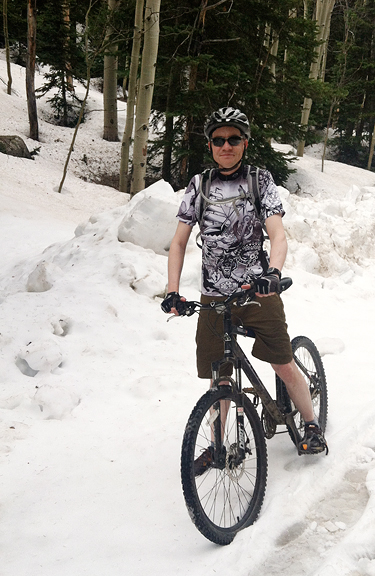 but most of it is melting although the high peaks are looking good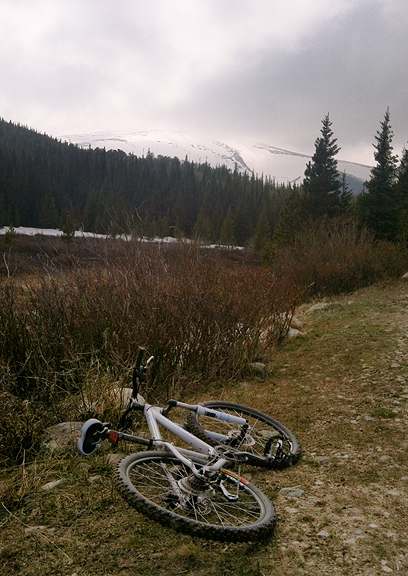 me and my guy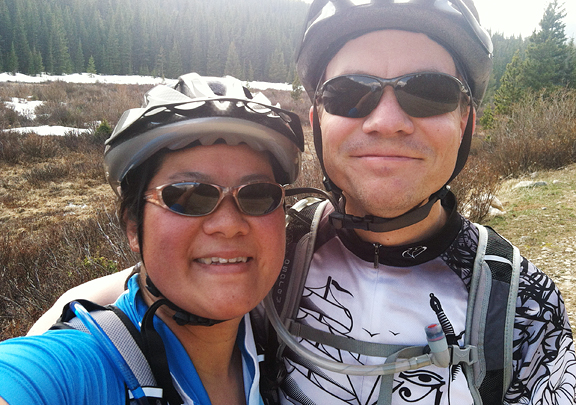 I'll admit that I don't love running, although I'm warming up to it. But I love being on trails! Trail running is one of those things that involves some pain – the running, but so much awesome in terms of solitude, beauty, time for thinking, and scouting opportunities for all things foraging (just don't trip while trying to scope out mushrooms). Jeremy and I start at the same time, but we run different routes that meet up an hour or two later. He runs faster, farther, and higher than I do, but then he is training for a longer and more grueling goal than I am.
The most common question Jeremy gets asked by our friends who read this blog is, "How do you not weigh 300 pounds?!" He weighs half that. Jeremy is not a muscle-bound dude. He's lean, trim, and fit. And while I don't ply him with fatty and sugary desserts 24/7, I worry even less about his occasional sweets consumption in the service of use real butter now that he's trail running in earnest. After yesterday's run, I reminded him that he was required to move the tiramisu in the refrigerator, because I needed the space.

lady fingers (savoiardi), eggs, mascarpone cheese, cocoa powder, Kahlua, cream, sugar, salt, espresso powder
I've been making tiramisu since the 90s, but in truth – I haven't served it in the past decade more than a couple of times. I think food blogging makes me forget about the oldies-but-goodies recipes. Back in the day, I did not consider this an easy recipe. Today it seems really straightforward. Go figure. Experience is worth something. So here's your Throwback Thursday…
pour the kahlua in with the sugar, salt, and egg yolks
whisk over a simmering bath until it leaves a ribbon (6 minutes)
**Jump for more butter**