Sunday, February 1st, 2015

Recipe: goat cheese-stuffed mushrooms
This was a good weekend for catching up on work and sleep. I always used to say that I could sleep when I was dead, but it doesn't really work that way. You know, good tidbits you learn in your 30s that you wish you could tell your College Self. Sleep is tremendously helpful for things like functionality, coherence, and that whole not-feeling-like-crap problem. But a favorite pick-me-up is to go ski touring with a dog.

whenever we stop, banjo lies down in the snow and watches for us to get moving again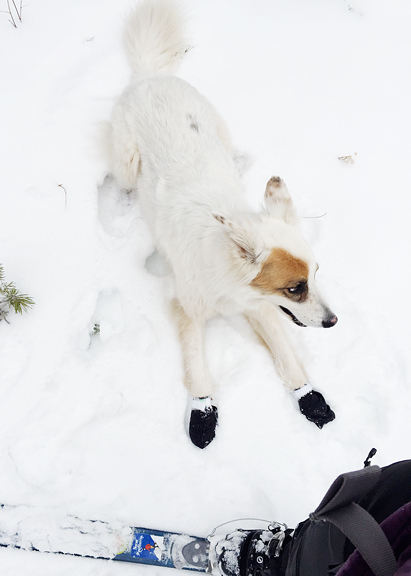 me, banjo, and erin after our ski tour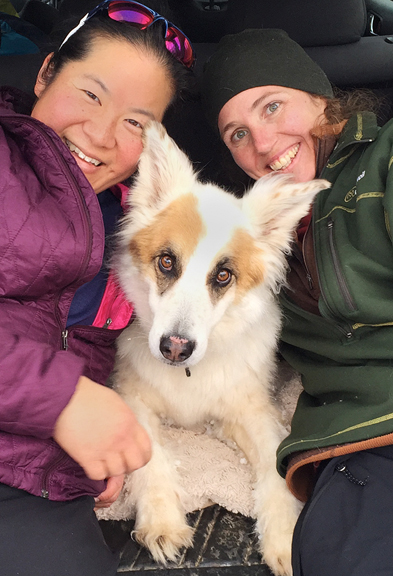 stripes of color at sunset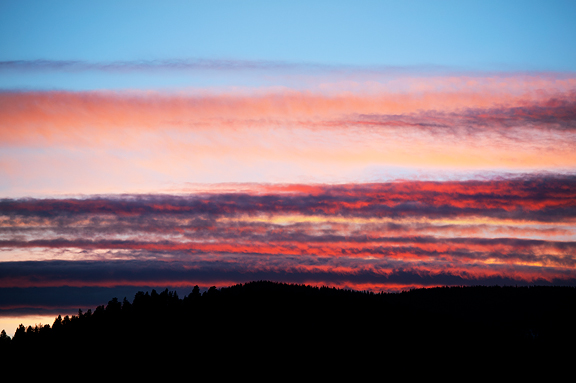 We noticed new signage on our ski tour, something that hadn't been updated in years. Part of the route crosses through the City of Boulder Watershed, so they ask that you stick to the road and not do things like shoot stuff, camp, burn things, and park your darn car. Oh, and…
don't pick mushrooms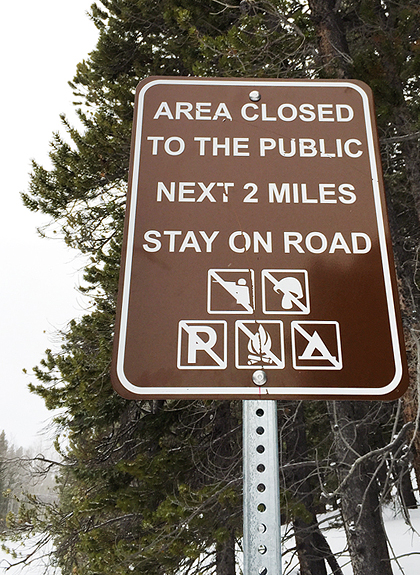 I've never seen a "No Mushrooming" symbol before in these parts. We got a chuckle out of that because the mushroom graphic is super cute. I mean, if you really examine that symbol, it's a bolete. And then for the rest of the trip, I had mushrooms on the brain. The last couple of times we dined at
Secret Stash
in Crested Butte, we ordered the stuffed mushies appetizer which quickly became our favorite. It's hot mushroomy goodness stuffed with creamy goat cheese. Easy enough to replicate at home. So that's what I did.
crimini mushrooms, olive oil, herbed goat cheese, parsley, garlic, pine nuts, roasted red peppers, butter, bread crumbs, flake sea salt
drizzle olive oil on the garlic bulb for roasting
**Jump for more butter**