Thursday, September 17th, 2015

Recipe: mini beer corn dogs
The weekend, she is here. Almost like clockwork, once foraging huckleberries is over for me, it's time to move on to canning tomatoes. Over the past few years, I have discovered that the one thing I absolutely must can each summer is tomatoes. I won't lose sleep if I don't make peach, fig, or strawberry jam, but diced tomatoes are a must. At first I started with organic heirlooms and red slicers from Cure Organic Farm (a local Boulder farm – so great), but this year I've migrated over to the organic San Marzanos and Romas. They have a bumper crop of tomatoes right now and the seconds are $1.50 a pound. I picked up 19 pounds to can last weekend, and then I picked up another 25 pounds to can Thursday.

these hardly look like seconds, they're gorgeous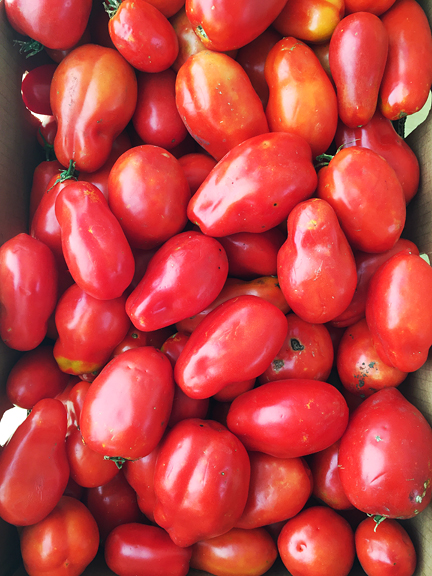 thinking of all the soups and stews and sauces this winter and spring
enjoying all of the late summer goodies like wild coho salmon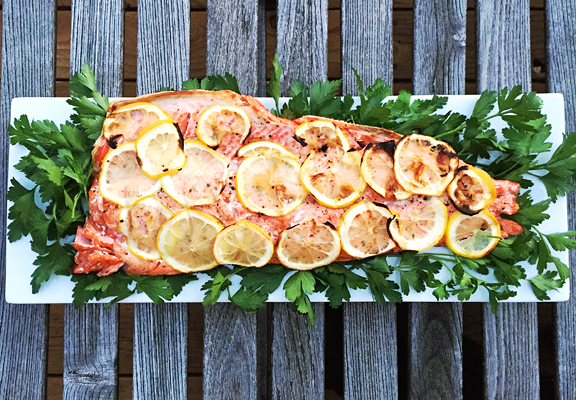 The sun is getting up later each morning, which I like. I like it a lot. It means fewer hours of that giant fiery ball of thermal radiation in the sky. Waking up before sunrise without feeling like puking is a wonderful feeling. And having night for more than a couple of hours before bed is good for greater productivity. The sky has been offering up some beautiful moments of late.
crescent moon setting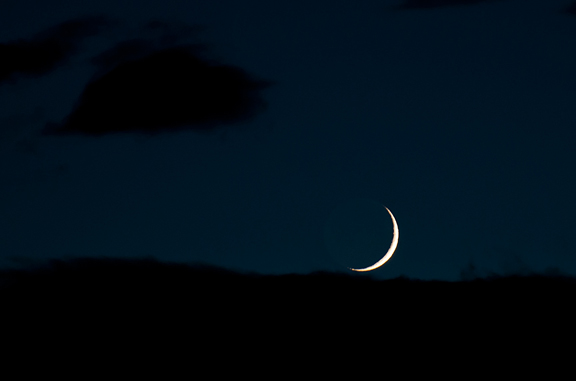 looking west as the sun rises in the east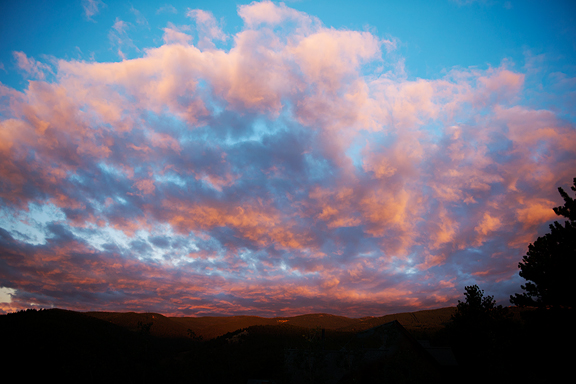 a low rainbow over the mountains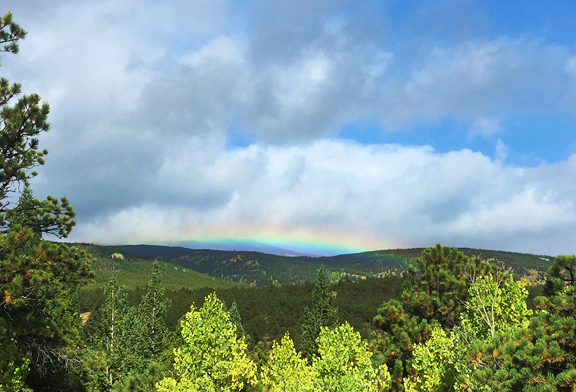 In Neva news, we used the halti collar for several days before i noticed the fur on her muzzle was thinning right where the halti rested. This made me very sad. Jeremy did some research and we decided to try a chest harness (a reader and some friends recommended them). Unlike the halti, the chest harness didn't seem to bother Neva at all. We put it on her in the living room and she went about her business as usual. We walked her the next morning and she was so good (except with the squirrels – she cries and whines and barks when she sees squirrels). No struggling, no irritation. We were elated.
every morning when i brush my teeth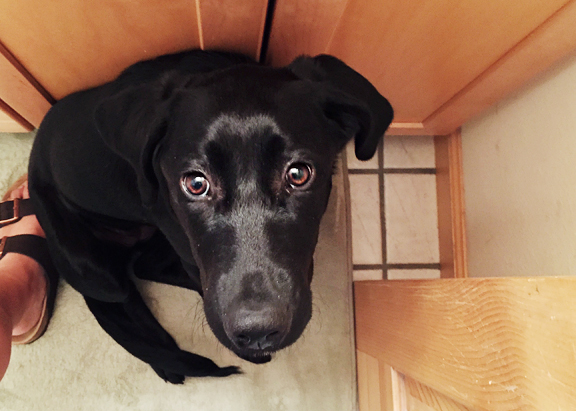 walking through golden aspens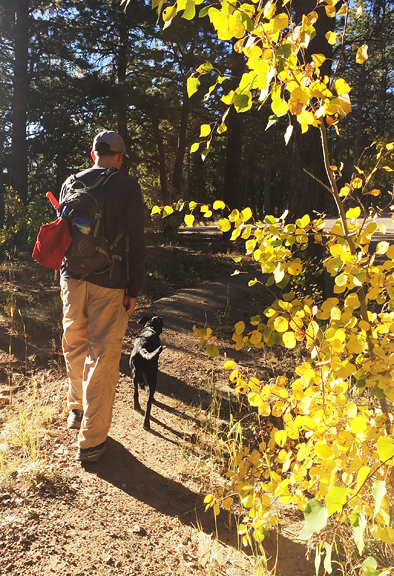 such a good pup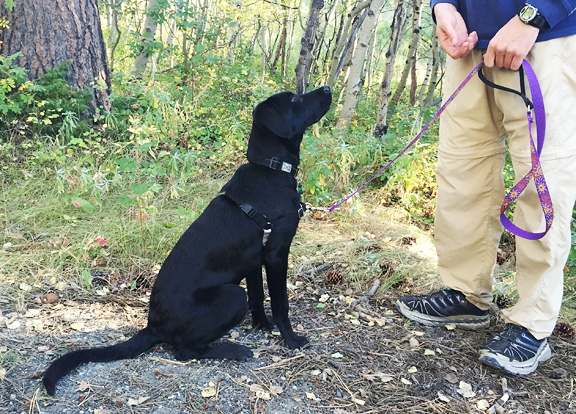 happy dog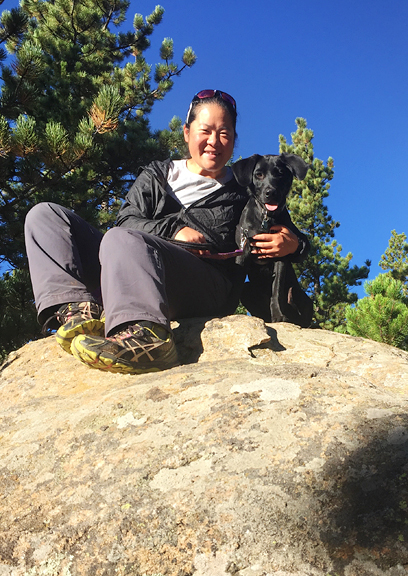 Lately I've seen mention of the Broncos in my Facebook feed. The Broncos are football, so that must mean it's football season… Sportsball. Since we don't have television, I wouldn't know about any of the sporting seasons aside from the token sports discussions on NPR and those friends on Facebook who are sports fanatics. Even then, it's quite easy for me to overlook it all because I've always found it far more desirable to play rather than watch. But I know that some people are far more enthusiastic about the football parties and party food than the football. So here's a great appetizer for those sportsball gatherings if you're looking for fun and quick recipes: the mini beer corn dog.
cornmeal, honey, sugar, eggs, baking powder, salt, hot dogs, flour, beer, skewers
cut the hot dogs into 2-inch pieces
pierce the mini dogs on the cut side
**Jump for more butter**