Sunday, July 10th, 2016

Recipe: wild rose petal ice cream
I want to thank all of the readers who have emailed or messaged me their concerns for our safety over the weekend. We are safe. The wildfire (started by illegal campers on private land who failed to put out their campfire) in Nederland that quickly erupted Saturday afternoon a couple of miles from our home has spread in the other direction. For the time being, our house is okay and our neighborhood has not been evacuated although a large swath of our mountain and canyon communities are under mandatory evacuation. Neva is with us in Crested Butte. Our current plan is to remain here for a few days to minimize the strain on resources in that area and to keep out of the way of fire crews as they work tirelessly to battle the blaze in extremely hot, dry, and windy conditions over rugged terrain.

***************
Dining Out Denver & Boulder included
use real butter
among
11 Colorado Food Blogs You Should Read
.
It's been 2 years since we let our sweet Kaweah go. I still miss her every day.

***************
My parents came out to visit with us in Crested Butte this past week. The last time they were here, we had just moved in and didn't have a good handle on the best places to eat or things to do. This time we planned a more suitable itinerary and kept the activities flexible and relaxed. Dad did a little fishing, we took some walks and hikes through the wildflowers, we dined out at some of our favorite Crested Butte restaurants, we dined in so Dad could open some bottles of his favorite wines, we attended a neighborhood party, and everyone played with Neva.
me and my mom on a morning hike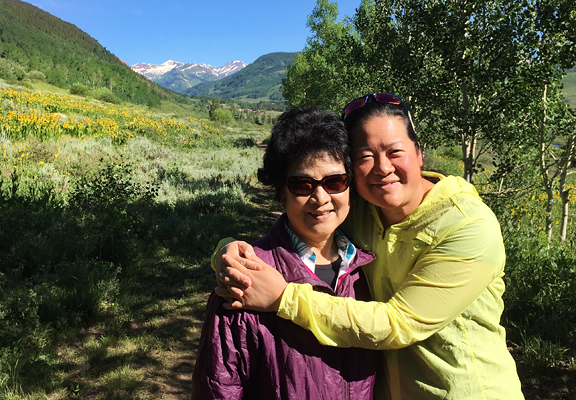 mom and dad at dinner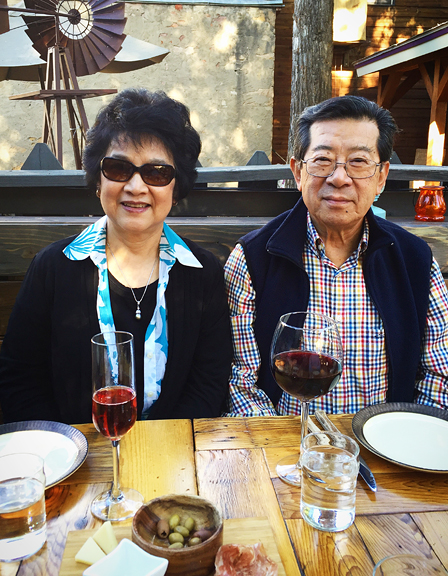 After the parental units returned to Boulder, we resumed our schedule of hikes, paddles, and runs. All manner of wildflowers are coming up: cinquefoil, sulfur paintbrush, Indian paintbrush, lupine, larkspur, monkshood, giant hyssop, mule ears, aspen daisies, fleabane daisies, oxeye daisies, old man of the mountain, cow parsnip, osha, sticky geranium, blue columbines, prairie smoke, elephant heads, wild roses, blue flax, and spotted coralroot – to name a few of the ones I can identify! We have been finding various mushrooms along the trails, too. I'm not the type of person who feels compelled to eat every single mushroom I encounter, but it's hard to turn down oyster mushrooms. The handful of aspen oyster mushrooms we foraged were mostly old and wormed out. Still, I brought them home. I was able to fry up two of them for dinner, but I took the old ones and smeared them against our aspens in the yard in the hopes that we'll see some oyster mushrooms appear next summer. It doesn't hurt to try!
lupine and indian paintbrush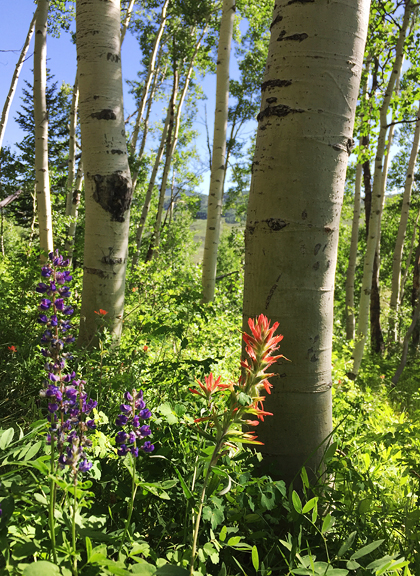 elephant heads with a scenic backdrop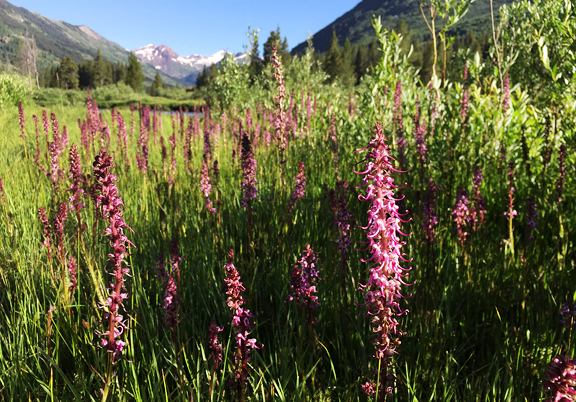 freshly foraged aspen oyster mushrooms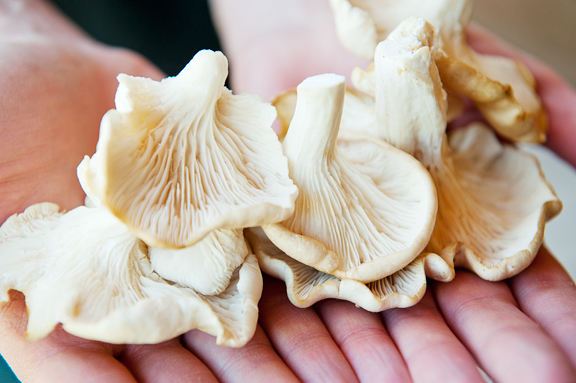 fried in butter and served with leftover beef tenderloin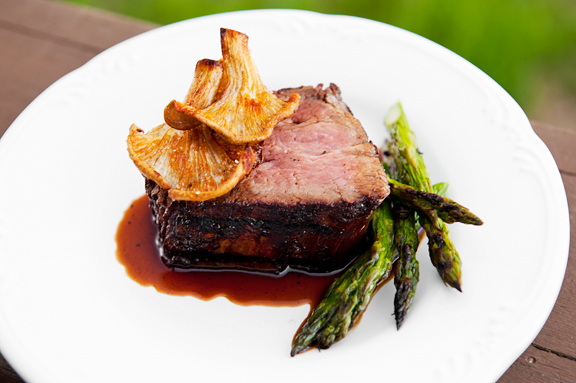 neva's pretty certain she would have liked some steak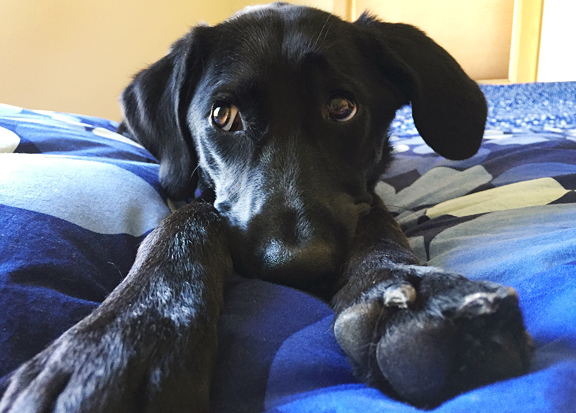 Due to inflammation of my right trapezius muscle for the past couple of weeks, I wasn't able to get out for a trail run until recently. I had assumed that all of the wild roses would have finished by now, but I was mistaken. Much to my delight, I saw and smelled hundreds of blooms for miles. Jeremy asked if I was tempted to go back and forage more rose petals. I said no. If they were mushrooms, maybe, but I was done with rose petal recipes for the season. There was the
rose petal jam recipe
I shared last week and now I have a rose petal ice cream for you.
fragrant, beautiful, simple wild roses
eggs, sugar, rose petals, milk, cream, lemon, salt, beet juice (not pictured: rose water)
I've been on a mission to find a good rose petal ice cream recipe ever since I attended a special 50th wedding anniversary celebration years ago where they served an Italian rose petal gelato. I forgot about it for a few years until I realized there was an abundance of wild roses growing around my house that I could use. Last year I managed to miss the bloom entirely, so I made sure to catch it this year. If you don't have wild roses available, you can use unsprayed fresh roses. If you aren't familiar with foraging wild rose petals, have a gander at the
rose petal jam post
for pointers.
combine most of the rose petals, the sugar, and a pinch of salt in a food processor
pulse into a purée or a really well-blended wet sugary mix
combine a cup of cream, the milk, and the rose sugar in a saucepan
**Jump for more butter**