Wednesday, October 1st, 2014

Recipe: spiced plum jam
I'm rained out at the moment, trying to get work done and taking periodic peeks out the window for a break in the weather. The giant mountains that typically tower over town are completely obscured by thick layers of clouds, but they can move out as quickly as they move in. Stormy weather can be a blessing and a curse. Photographers love when snow and fall colors mingle – it adds new dimensions and moods. But to get that secret ingredient, you need to endure the rain and cold and zero visibility and deep mud and fallen trees. Tap tap tap tap. Tappity tappity tappity tap tap tap! That's the rain on the roof of the motel. I traveled south for a couple of days to catch this very storm when it lifts.

we got snow in crested butte a few nights ago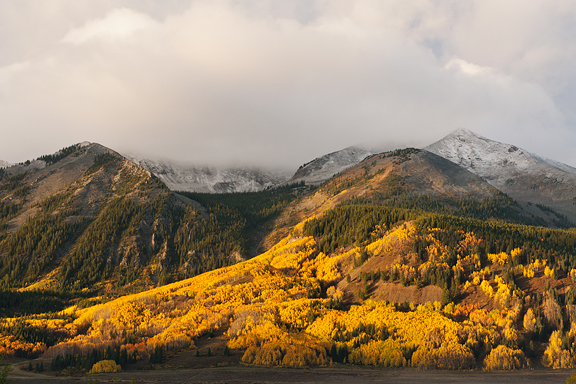 then we got more snow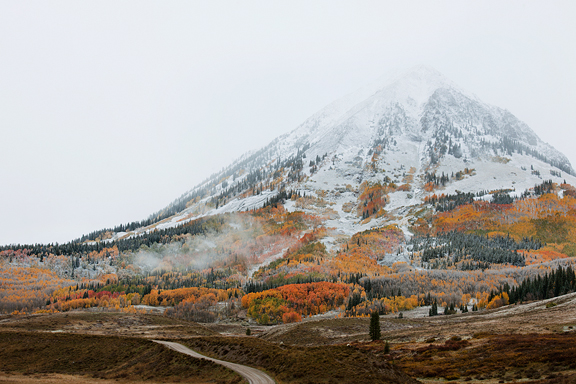 snow!!!!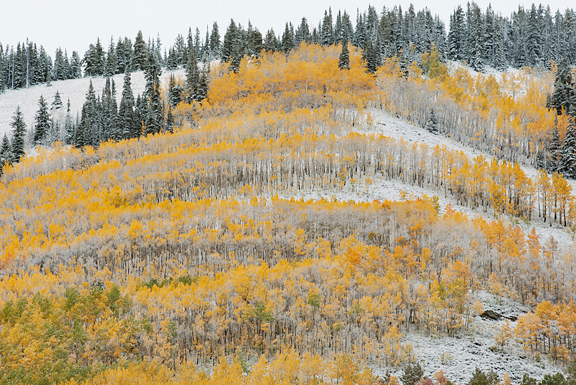 You can never hit all of the great places for fall colors at just the right time, but with today's connectivity, you can get color reports from your network of photography pals as they scout across the western half of Colorado from late September to early October. Text messages, Facebook comments and posts, emails, forums, and face to face. There is a lot of flipping through mobile photos. Of course, when you meet in person, it's practically a requirement that you grab a meal together.
jimmy and mike ready for pizza after camping in the pouring rain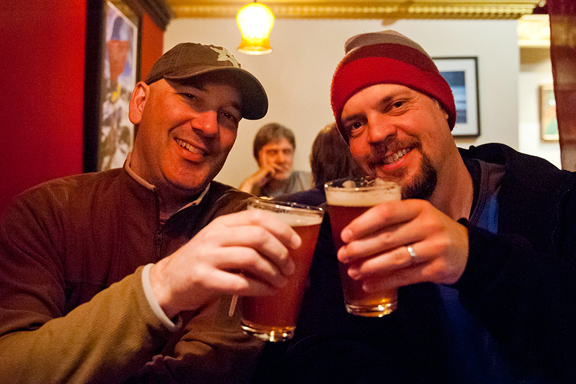 stash pizza (pinhead pesto)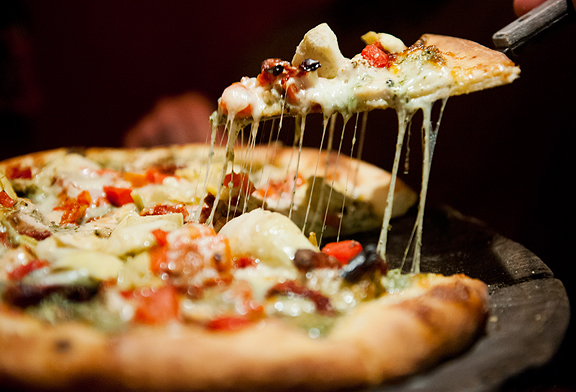 jimmy is very happy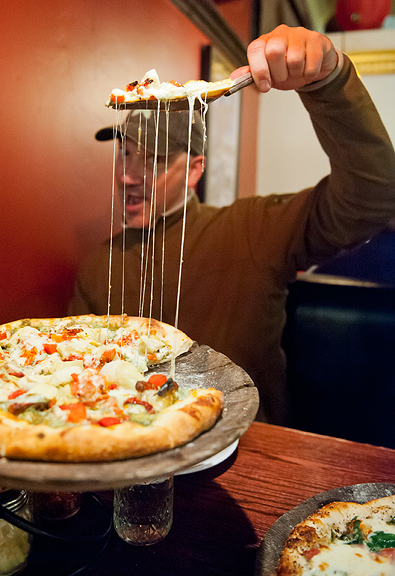 On my drive south, I listened to a David Sedaris audio book and laughed my way up and down the back roads, pausing to gauge colors or take photos or to slowly make my way through cattle congregating on the road. The skies were a little moody, a little mixed, a little rainy. And even if the aspens were still green or completely stripped bare, the smell of the forests and soil after the rains was invigorating.
every so often the sun would poke through the clouds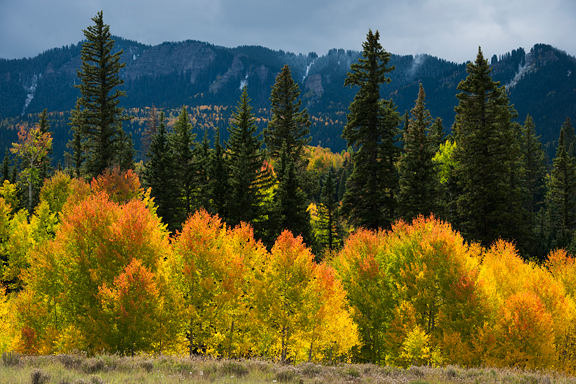 i love the white trunks of aspens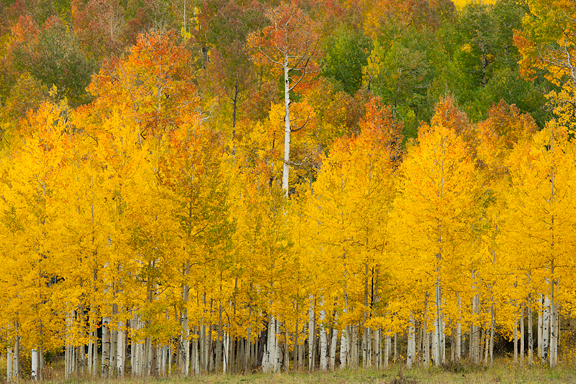 spotlight on the aspens
stormy sunset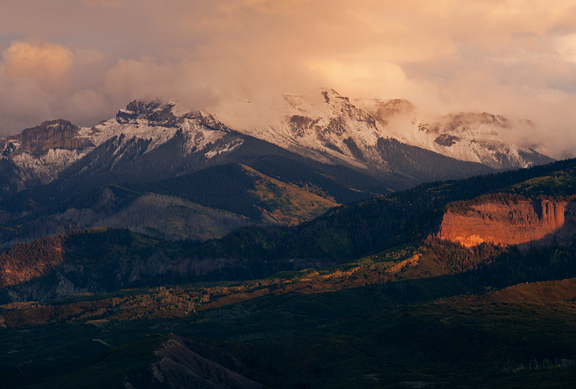 It's been less than two weeks, but I'm feeling just a little burned out. Not so much burned out on the fall colors – I don't think I would ever tire of autumn's glory – but burned out on not cooking in my kitchen and not eating fresh, seasonal, and delicious food. And because sunrise and sunset are always dedicated to shooting, it really derails my trail running schedule. As the weather cools, I want to cook and bake! I did get a little of that action before the fall shoot, because the end of summer offers so much in the way of late season fruits.
italian plums
let's jam: plums, lemon, sugar, cinnamon, nutmeg, cloves, pectin
**Jump for more butter**