Sunday, November 9th, 2014

Recipe: apple cider ice cream with apple cider caramel swirl
Last year, my friend, Andrew, went from owning 16 things that all fit in a backpack to owning a beautiful canyon home outside of Boulder. After traveling the world for over a year, he finally had a place to hang his hat. I visited, got the grand tour, and we agreed that we would have to cook dinner together in his new kitchen. That was 18 months ago. Every few months we'd touch base and our schedules just didn't jive until last week. Andrew has hosted a lot of dinners at his house in that time, so his routine is dialed in. Except this time, he let me call the shots because I was guest cooking. I suggested a menu, prepared a few dishes in advance, and then we set to work Thursday afternoon.

which grocery store?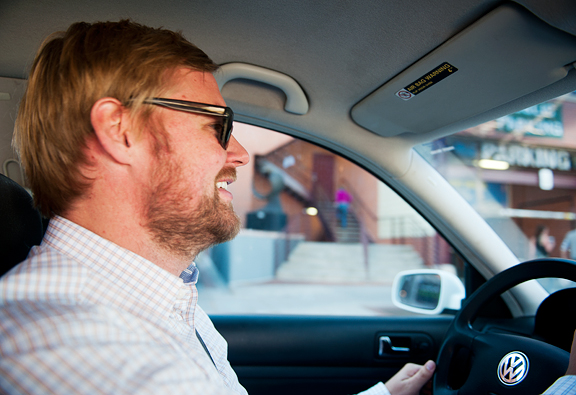 some kale, some apples…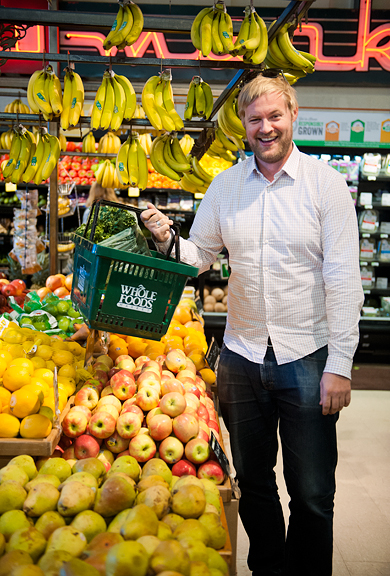 Once at the house, Andrew tidied up (and sanded his deck – industrious fellow) while I took over the kitchen. As the sun dropped behind the canyon wall, guests began arriving. Some of my friends, his friends, mutual friends, and my mom! I usually try to take my mom out to dinner when my dad has poker night, but this time I was cooking at Andrew's house, so we invited her to join us. Andrew led a few tours of his beautiful home as people trickled in.
miso butter roast chicken ready for the oven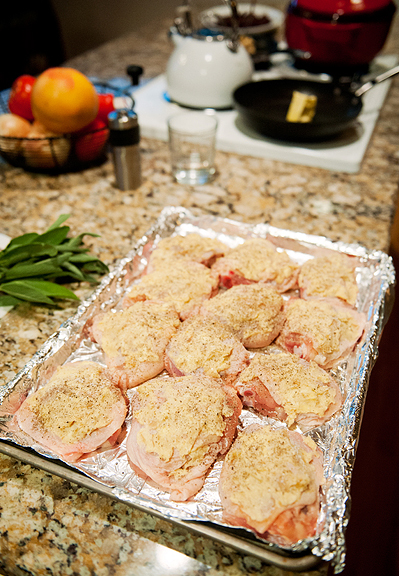 the host with the most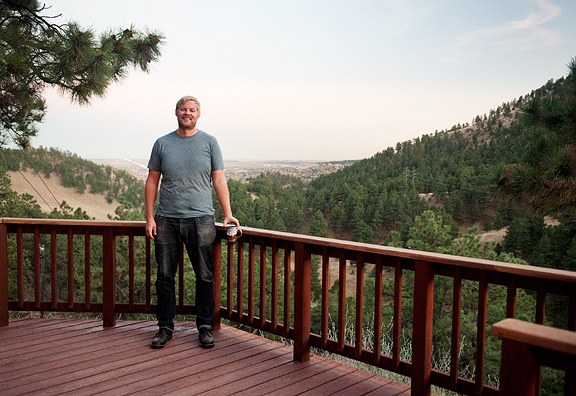 We started with
hot chorizo sweet onion dip
(from
Todd and Diane
) and tortilla chips before sitting down to
roasted carrot ginger soup
,
Oak's shredded kale salad
,
miso butter roasted chicken
(from
Kathya
), and a steamed rice blend with extra miso butter roast garlic sauce on top. Dinner was lively, fun, and I could finally relax since all of the cooking was done!
andrew serves up the miso butter chicken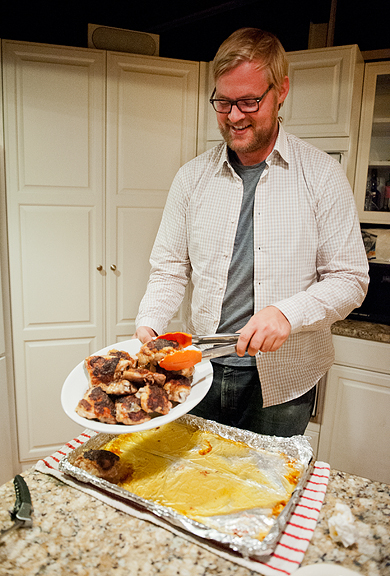 dinner is served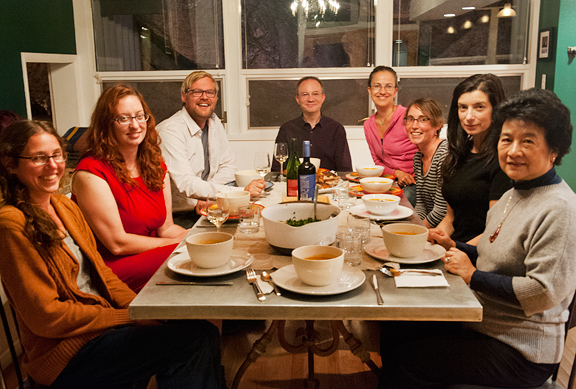 my plate full of yum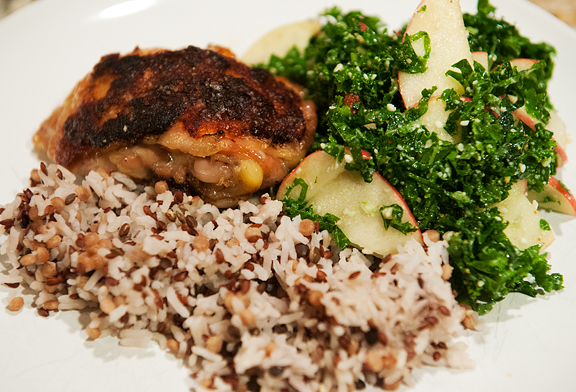 For dessert, I served an ice cream I had made ahead of time at home. I've been feeling the love for apples of late, and that includes apple cider. A few weeks ago I was testing and tweaking an apple cider ice cream with apple cider caramel swirl. Instead of forcing apple cider caramel swirl on everyone, I decided to serve the caramel sauce on the side. Turns out everyone wanted the caramel anyway – I mean, who wouldn't? The ice cream was declared a success and now that I've field tested it, I can share it with you. First, let's get crackin' on the ice cream.
eggs, apple cider, sugar, vanilla bean, sea salt, heavy cream, whole milk (not pictured: vanilla extract)
split the vanilla bean and scrape the seeds out
warm 1 cup of cream with the milk, sugar, salt, and vanilla bean
reduce the cider in a saucepan
**Jump for more butter**