Monday, April 6th, 2015

Recipe: this little piggy pizza
So many wonderful things happened this past weekend, like almost a foot of new snow on the local ski hill Friday morning. Rest assured, I did get my fresh tracks first thing in the morning. The new snow also meant that we could do a full moon ski rather than a full moon hike that evening. Everything seemed to go in our favor that night: fresh snow, no winds (well, a very light breeze), full coverage on the road, clear skies. Almost unheard of for our area.

banjo waits for erin to put his dog booties on before bounding out to romp in the snow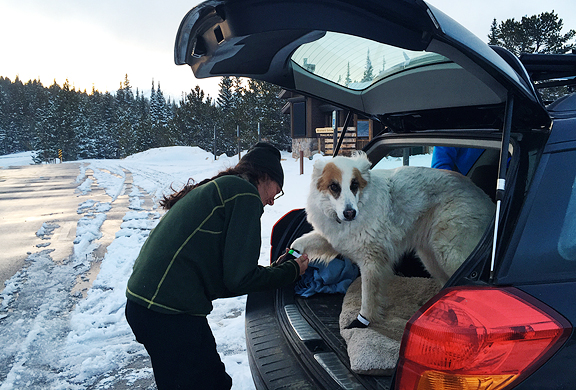 the full moon emerges above a bank of clouds in the east as we ski west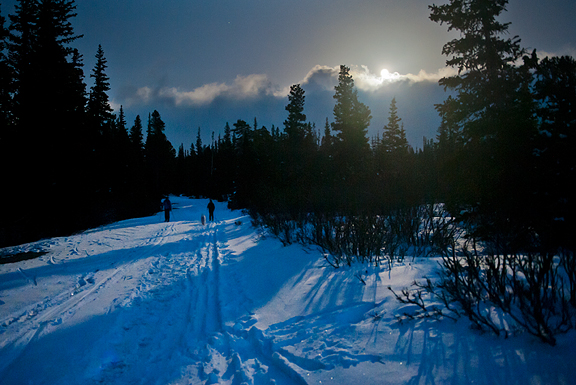 venus (center left) setting over the majestic indian peaks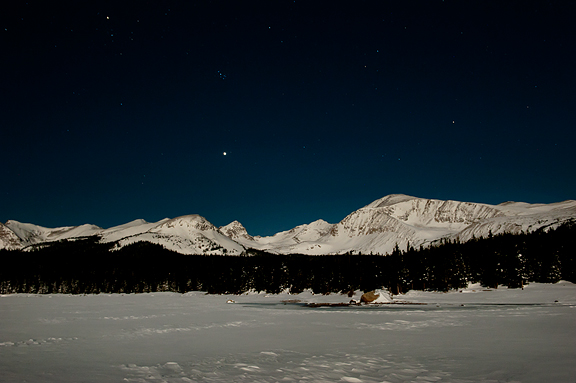 We got home from the full moon ski around 10:30 pm and ate dinner at 11:00 pm. I was in bed after midnight and set my alarm for a few hours later as there was that total lunar eclipse to catch. When it's late and I'm tired, I sometimes question if I want to get up in the middle of the night to shoot the eclipse. I figure, if I can and if the conditions are good (they were excellent), then it's definitely worth seeing. I don't think I ever tire of watching these phenomena that relay just how small we really are. Besides, I've loved watching the moon ever since I was a little girl. Some things never change. Jeremy even got up with my alarm and brought me hot cider while I stood outside following the eclipse's progress. We watched her set behind the Continental Divide, still eclipsed, as the eastern horizon began to glow warm with orange and gold.
entering totality (blood moon)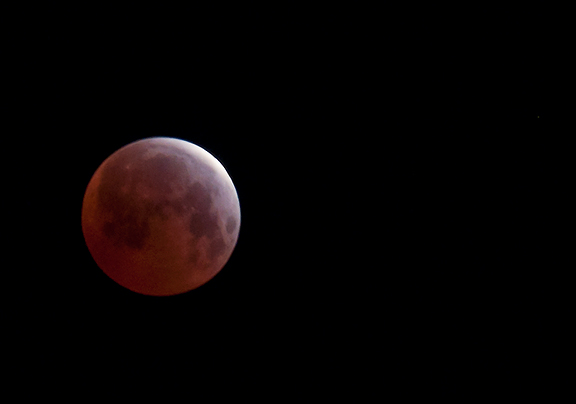 blood moon setting over the mountains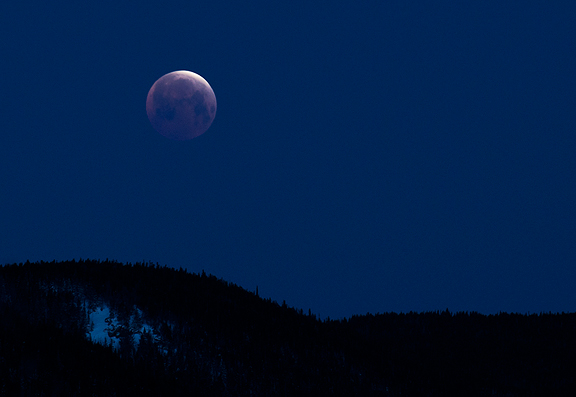 The 6 inches of snow around our house melted in no time flat. Warm weather returned and I've notice those fuzzy aspen catkins blowing around on our deck. We moved the deck furniture back outside from its hibernation in the basement and our windows have been open every afternoon to let the mountain air cool the house down. Instead of an afternoon ski tour, we're trail running the local trails to scout out conditions (mostly melted, still some snow) and visit with our local flora and fauna.
pasque flowers are coming up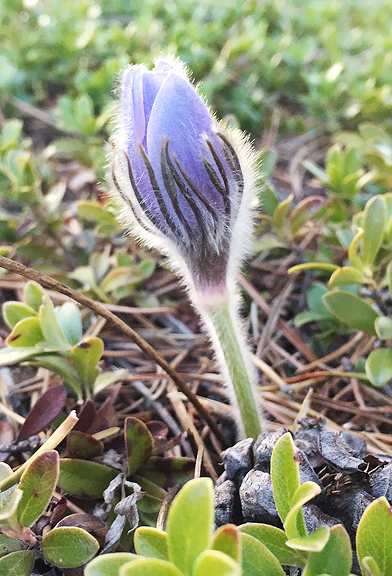 this hungry moose was chomping away on young aspen trees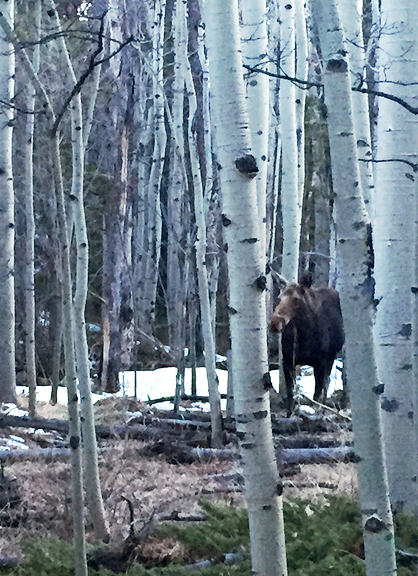 Over the weekend, all of our neighbors' yards or decks were filled with happy dogs wagging their tails with noses in the air sniffing the aromas wafting from smoking grills. We contributed our fair share of grilled deliciousness to the local atmosphere, too. Although we weren't grilling giant hunks of meat, our pizzas still paid proper homage to the pig. Vegans, vegetarians, pescatarians, flexitarians – look away! I call the pizza This Little Piggy.
pizza dough, pizza sauce, barbecue sauce, olive oil, salt, pepper, mozzarella, caramelized onions, pancetta, prosciutto, italian sausage, bacon, chorizo
mix the barbecue sauce with the pizza sauce
slice the chorizo thin
chop the bacon
**Jump for more butter**