Sunday, March 12th, 2017

Recipe: sous vide ribs
We are into our second week without Neva while she is studying hard at doggy training camp. We miss her terribly. I catch myself scrolling through puppy pictures on Instagram because I'm not sure how to deal with life without a dog, even though I know she's coming home soon. Oh, but the truth is we are keeping ourselves entertained while Neva is at school. We figured a weekend trip to Crested Butte would be much simpler with just the humans. It's sort of a casual drawn out celebration of our 20th anniversary. Dad instructed me to go to their place in Boulder and select any bottle of wine in his collection for us to enjoy, with the promise that they would celebrate with us this summer with "an even better bottle of wine!" I don't really drink wine, so it's actually a bottle of wine for jeremy. But I find it funny and sweet, because my parents are so very fond of him.

he chose this one because dad had seven more bottles of it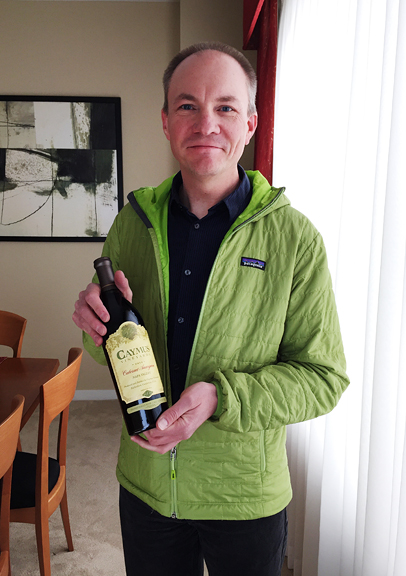 It was an oddly easy and strange weekend in Crested Butte. There was no new snow, but we didn't feel like skiing groomers. Erin told me that we have become totally Coloradofied. We skated and uphill skied, worked, and celebrated a friend's birthday. And we both found ourselves muttering "I miss little Neva," at random times throughout the days. Of course, with the Daylight Saving time shift, we lost an hour Sunday morning. That would have been fine except 1) we wanted to wake up early to uphill ski before hitting the road to go home and 2) we stayed up late watching an episode of The Great British Baking Show. So we both felt particularly awful when my alarm went off at 5 am, but catching sunrise on the mountain was worth every bit of mental pukiness.
preparing to skin up the mountain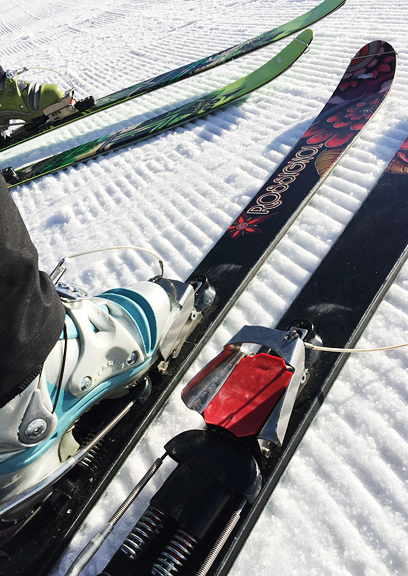 gorgeous views from the nordic trails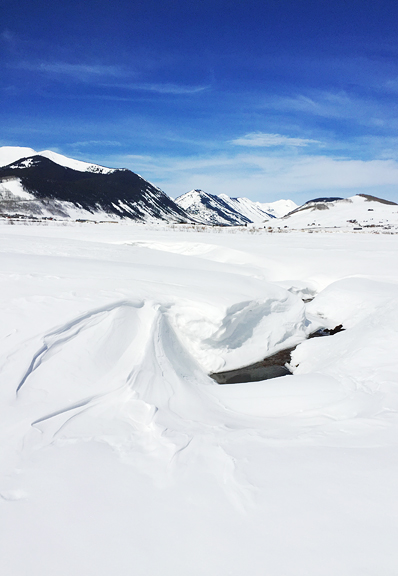 roasty toasty enough to warrant short sleeves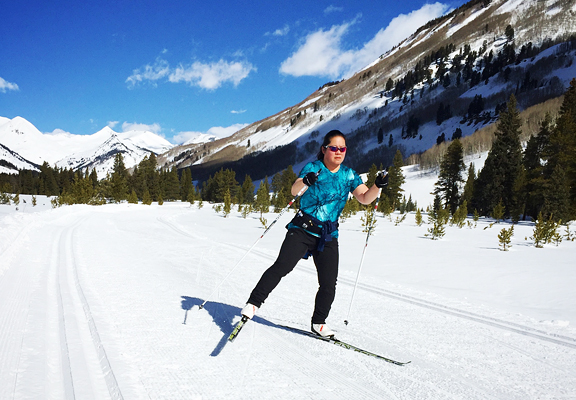 the fleeting surprise sunrise colors on an early morning uphill climb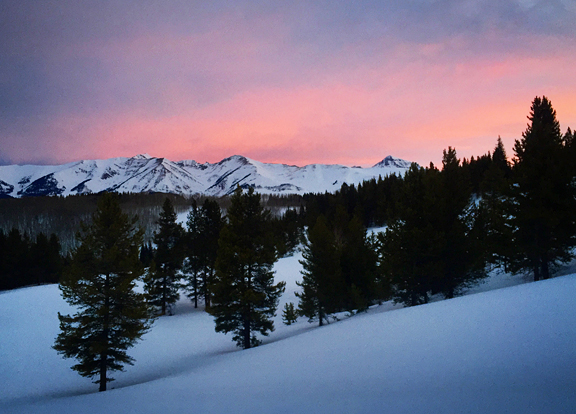 I've been playing around with the sous vide when the mood strikes me and I have to say I just love this thing more and more. One of the first recipes I tried back in November was barbecue ribs. Kenji has a lot of great tutorials on
Serious Eats
, with plenty of clear explanations and options. The ribs turned out so beautifully, we had a dinner party just to serve the ribs to our friends (who also gave them the thumbs up). It's quite simple as long as you have at least 12 hours to sous vide the ribs. I haven't tried this on baby back ribs as I tend to prefer St. Louis-cut ribs because they're meatier. You merely need a rack or two of ribs, a dry rub, liquid smoke, and barbecue sauce. I list my favorite dry rub and barbecue sauce recipes below, but you can substitute your favorite versions – or if you're short on time, you can purchase them. Kenji does have a way to achieve the pink smoke ring, but I find it completely unnecessary since it's mostly aesthetic, so I skip that step. Regardless of whether or not you want a pink smoke ring, I think it's worth giving
his entire tutorial
a once over if you're serious about your sous vide ribs. Plus, it's always good to learn things!
start with a dry rub, liquid smoke, and a rack of ribs
peel off the papery membrane on the back of the rack
cut into 3- or 4-rib sections
coat with dry rub
**Jump for more butter**