I got a package in the mail at work today! I had just gotten back from the gym, feeling rather peckish, when I see a package in my mailbox that
illustrious had sent to me!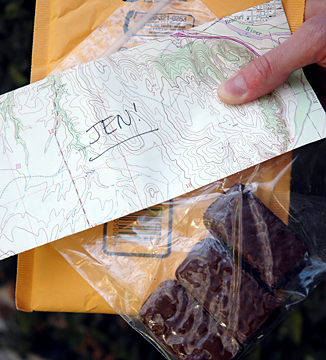 These are chili-chocolate Tim Tams – of the Aussie/Kiwi persuasion. She sent me 4!! One had broken in the mail, so I felt obligated to eat it. It is chocolate with the slightest hint of chili that grows stronger as the chocolate dominance fades. Subtle, but beautiful, delightful, and dare I say – EXCITING! THANK YOU AWESOME WOMAN. You totally kick ass!
This also leads me to a discovery I made a few days back… that one of my supervisors has a bottle of hot sauce in an office cupboard, next to data. A bottle of hot sauce is a good sign.