Nothing quite puts me in a foul mood the way Candymaking does. White chocolate is so damned finicky – argggggg.
My (stupid) goal was to make a homemade treat for my friend's birthday, which is today, but since I was the only person at work – I made them for tomorrow. Reasoning went as follows: something bite-sized, easy to share or not share, has chocolate, is elegant, easy for me to transport on bus. I (stupidly) came up with chocolate-dipped strawberries. How hard could it be?
Confections and I have an interesting history. I think of making them, I look up recipes, I make them and nearly ruin half of my candy making equipment, I vow never to do it again – ten years later I repeat the same steps.

start with organic strawberries, washed, and patted completely dry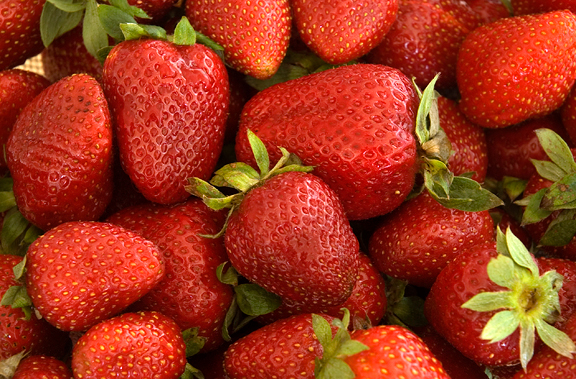 The strawberries must be dry or else the water will cause the chocolate to seize. Melt/temper the white chocolate first. Dip each strawberry at an angle.
set berries on marble board to cool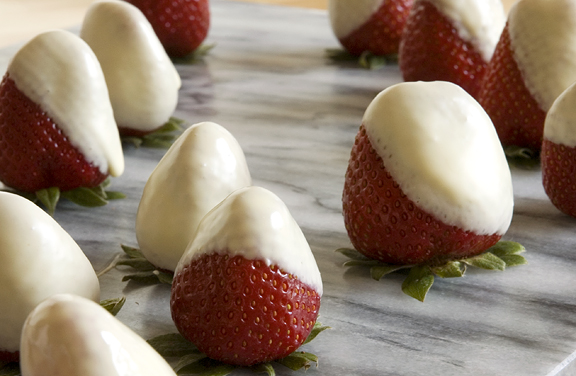 Watch the berries tumble around and smear their coat of white chocolate everywhere. When the white chocolate has solidified, melt/temper the dark chocolate. Dip the strawberry into the dark chocolate at an angle and widen eyes in horror as the heat from the dark chocolate melts and peels the white chocolate off of the strawberry.
the second coat of chocolate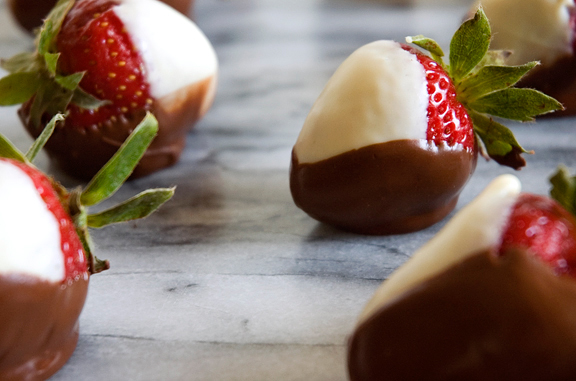 Set berries on their base on the marble board. Refrigerate to fix the shells. Remove strawberries from marble board and realize you should have used frigging wax paper because the base is breaking off on the marble. Get dull thin knife and dip in hot water, wipe clean, then use to coax berry bases off marble while unsuccessfully trying not to scratch precious and expensive marble board.
place in candy papers and arrange in gift box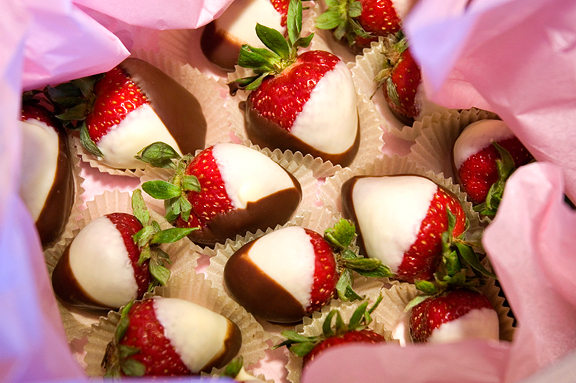 Swear never to do this again. Begin to resent the recipient. Plan to be out of town next year on their birthday.