We made it to San Jose without a hitch no thanks to United Airlines, but plenty of thanks to mystery UA ticketing agent who processed my "required" check-in ahead of a few hundred people waiting in line.
I managed to pick out a real winner of a sushi joint this time based on some local web reviews. We took Grandma to Umi Sushi in San Jose. Oh wow – that food was so good. I mean, this is almost on par with Ai. This will be a repeat restaurant for sure.

sashimi lover's plate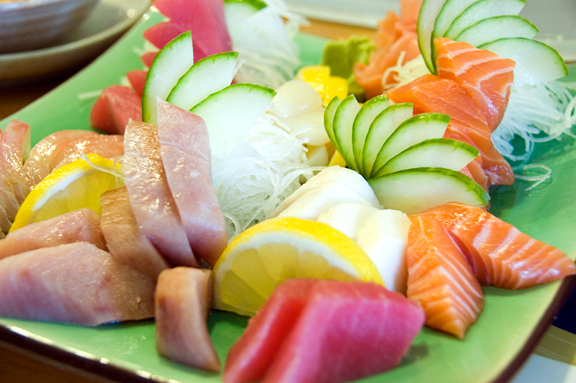 special rolls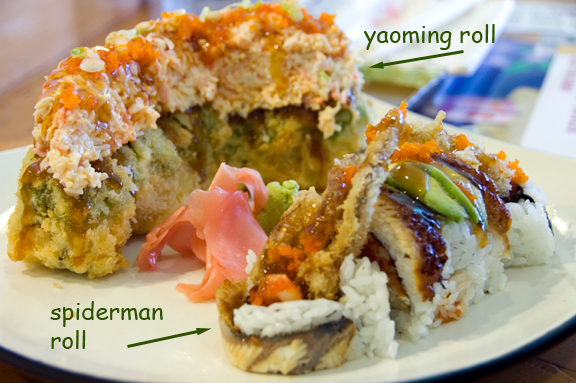 They had a huge selection of special rolls and a number of sushi items with poki. Delish! Grandma was digging it too. We checked into our hotel after lunch and took a nap since we had been up since 3:30 in the morning.
In the evening, we took Grandma to a party at my mom's cousin's house. There was so much Chinese food! It was really good, except we were still recovering from our sushi lunch. I don't know how we're going to survive this weekend.