We managed to get to the Fairmont Hotel for afternoon tea today! The little plates were very nice.

starting with a plate of finger sandwiches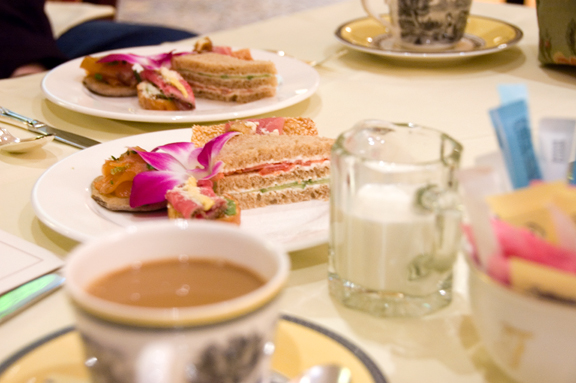 next was a perfectly baked currant scone with devonshire cream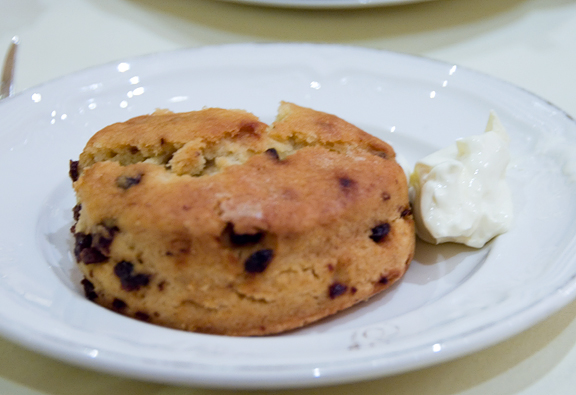 the finale was a plate of amazing little cakes and sweets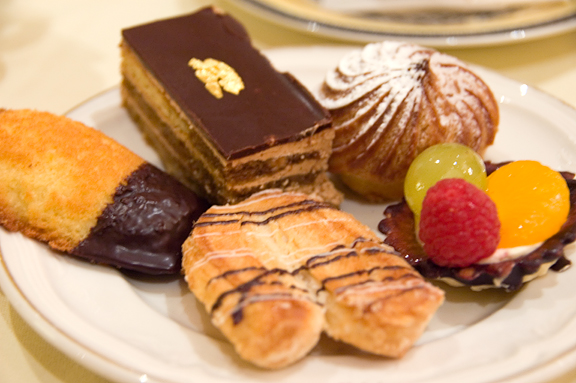 Despite the wonderful array of pastries and sandwiches, the tea and coffee were meh and it's hard to justify ponying up the $28 price tag per person with thoughts of the fabulous Huntington Gardens tea lingering in our minds. Boy, am I spoiled.
Today was more relaxed and mellow with Grandma. The weather was overcast and eventually rainy, but we had a good time talking and enjoying one another's company. I don't know where the time goes, but it's good to be able to take Grandma to stores and carry things around for her. Although I am glad we didn't move here because I am so not into the culture (particularly the Chinese- American culture) in this area. For dinner tonight, we went to Chef Chu's and had chicken sizzling rice soup, seafood e-mien, and hunan tofu. It was fabulous.

chef chu's always serves up an excellent meal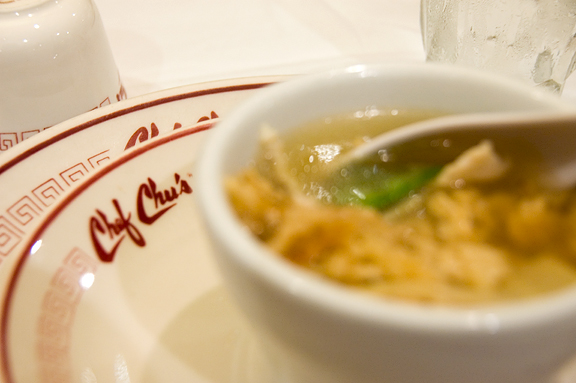 We dropped Grandma off after dinner at her place and said good-bye. She seemed happy with our visit and I assured her we would visit again. Grandma used to cry whenever I left in the past, but I think lately we're both okay with our good-byes. I hope she lives to 100, but I'll take any time I can get with Grandma.