I wanted to try my new petit four molds. These are larger than the ones we used in class, but I liked the symmetrical shape and I also wanted to be able to use them for savory appetizers. Call them grands fours then. The pâte sucrée came out flaky and delicate this time. Jeremy said the ones I brought home from class were more crumb-like… That's because my partner overworked the dough. She also let them sit at room temp too long before baking.

chocolate mousse petit four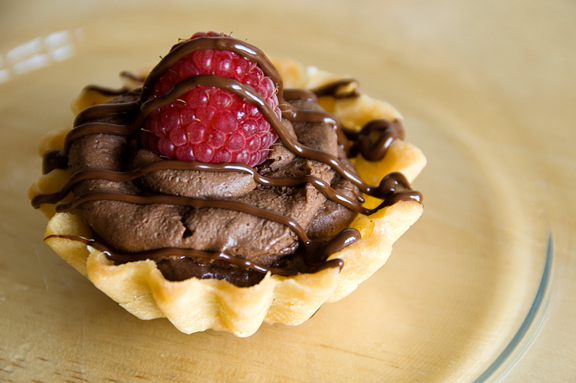 pastry cream petit four – this is fabulous with semi-sweet chocolate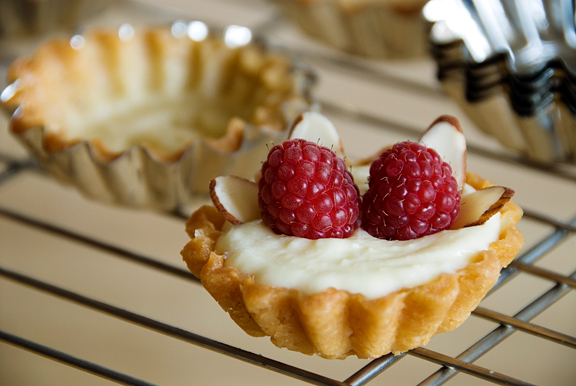 Yeah, if I had to make more than a few dozen of these pastries, I would find myself in quite the foul mood. It's a lot of work for something so tiny.