Recipe: carrot cake
The other morning as I hauled my butt to the garage, I spied this lovely dawn from our driveway: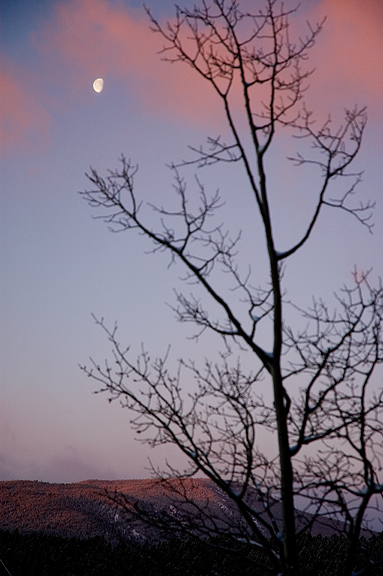 …because you have to get up early if you want to catch the powder on the big mountains.
the whore in the village
Uh, that'd be me – the ski whore – in Beaver Creek Village. Beaver Creek is teh fanciest, up-scale ski resort I have ever had the privilege of sullying with my middle class presence. *snort*

w00t!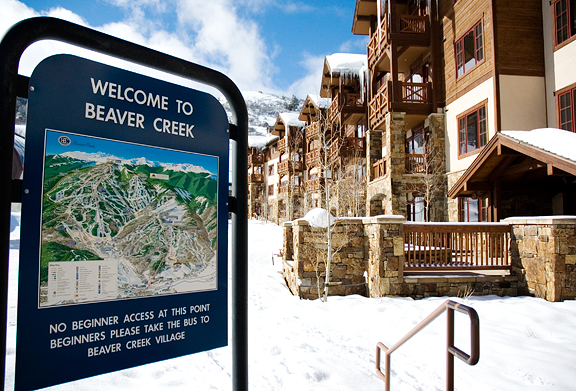 first lift up and i nearly peed my pants at the sight of these lovely bumps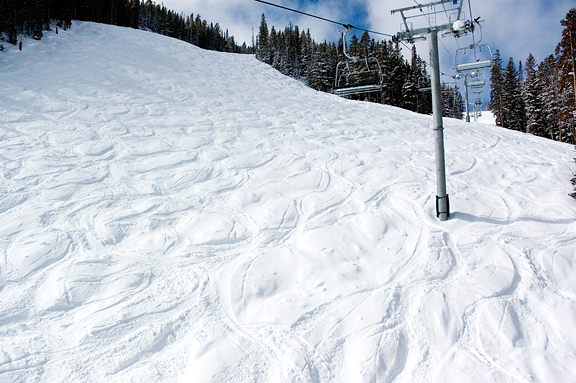 Folks may refer to me as a ski bunny, but really, I am a
ski
tele whore. Back to Beaver Creek – the only reason we could ever even consider skiing at such a posh resort (they have their
own
Ritz-Carlton on the slopes!?) is because we have Colorado Passes. Yup, instead of $92 for a lift ticket, we paid $380 several months ago for unlimited access to Breckenridge, Arapahoe Basin, Keystone, and 10 days between Vail and Beaver Creek. Waugh, bon marché! Living in Colorado rocks, baby. While I didn't score any of those fresh-out-of-the-oven chocolate chip cookies served by the Beaver Creek chefs (we didn't hang out at the village much), my eyeballs enjoyed plenty of eye candy. The terrain is by far the loveliest I've ever seen for a ski hill.
prettiest combat skiing ever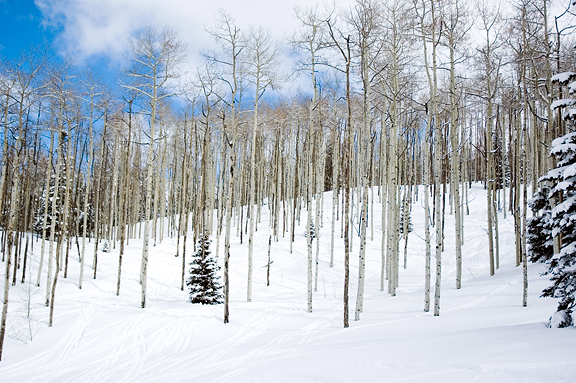 the views are nothing to sniff at either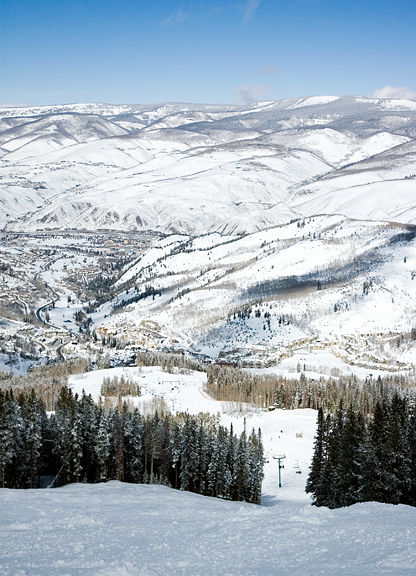 snow-capped peaks make me salivate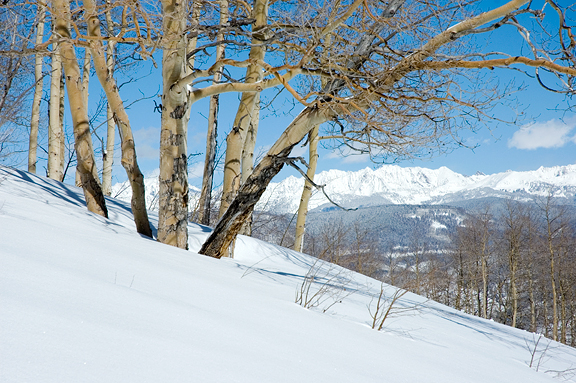 It was a bluebird day and it got downright hot (in the 30s) in my opinion. The few inches of powder were tracked up quickly, but it was great fun. Jeremy had himself the most indulgent $12 burger for lunch (he says it was good, but $12?!?!) and by mid-afternoon my legs were begging for the 2 hour drive home.
jeremy warms up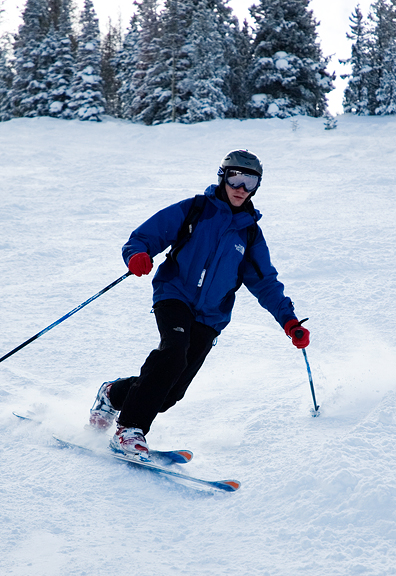 my turn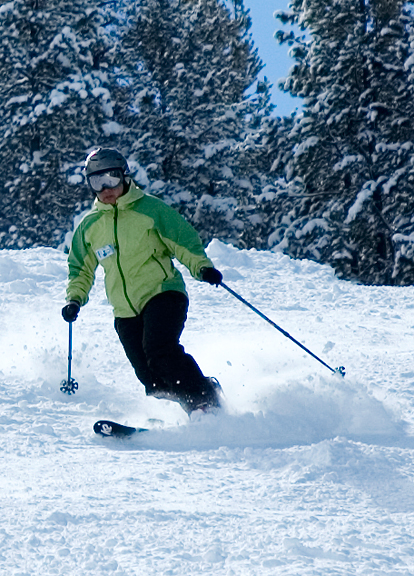 I paid the price for skiing above my station. I could barely walk around the house yesterday because I was so wiped out. But today I felt like my old self. Got my 2 hours of cardio and then decided… decided it was time to make a cake!
rabbit food
I love carrots, but I hate baby carrots. When baby carrots first hit the market we thought, "What a great thing to bring on hikes or backpacking." Well, I think they taste like ass. I mean, they're whittled down from reject carrots and they have *no flavor*. I quickly reverted back to loose or bunch organic carrots which are sweet and delicious and good for you.

shredding carrots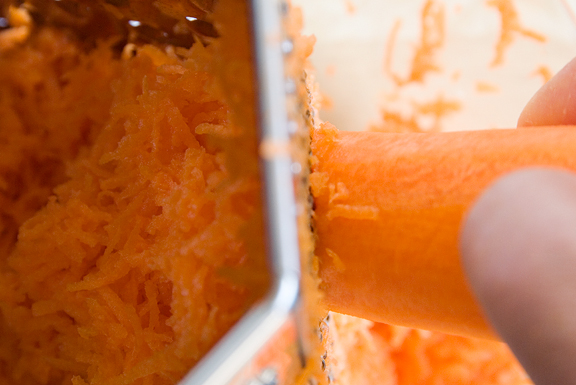 Whenever I trim, peel, slice, or chop fruits and vegetables, Kaweah likes to sit by the compost bucket. She could easily plunge her schnoz into the bucket while we aren't home, but she never does. She's a good girl. However, if I chuck bits or peels into the bucket while she's sitting there, she gets closer and closer until finally her little brain can't help but instruct her chops to reach out and try to catch something as it flies past. Carrots rank high on her list of all-time favorites. Rather than shred my fingers into the carrots, I just give the pooch the butt ends and she loves it.
that's a girl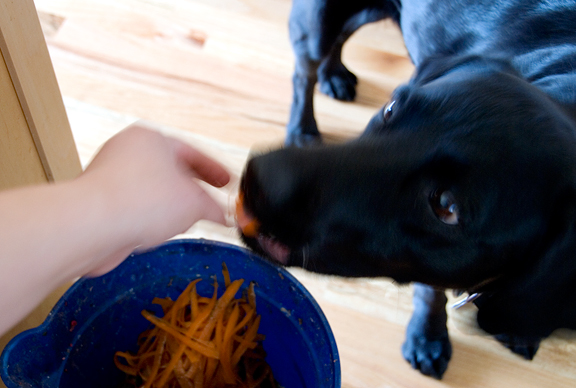 I hadn't made a carrot cake in about a year. It's really simple to make and you get this dense, moist, full-of-goodies textured cake. It can be baked in a pan and frosted in said pan or layered up in a less modest presentation. I chose a small 6-inch, 4-layer version.
butter the pans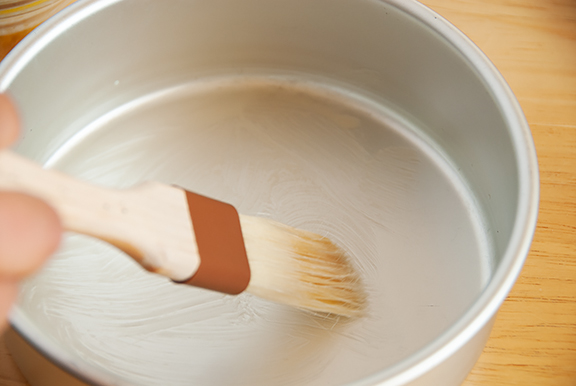 mix the cake ingredients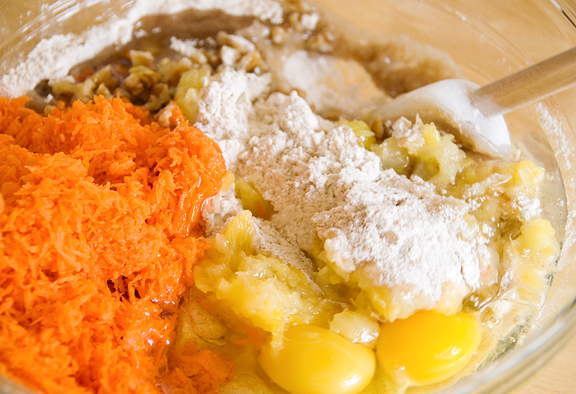 I found the recipe from a bed and breakfast website and added walnuts. The cake is chocked full of carrots, pineapple, walnuts, and wonderful spices. Can't say I have tested any other recipe after I tried this one a few years ago. It's a keeper, as is the cream cheese frosting.
cooling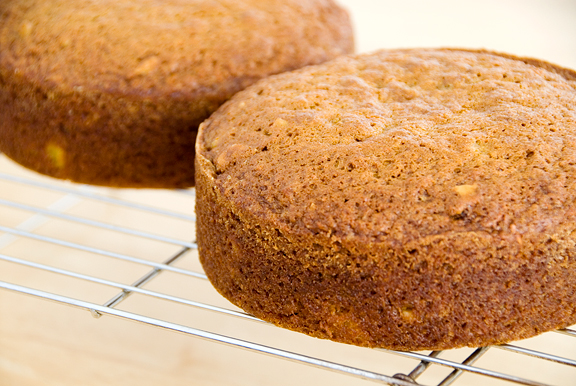 beating the sugar into the frosting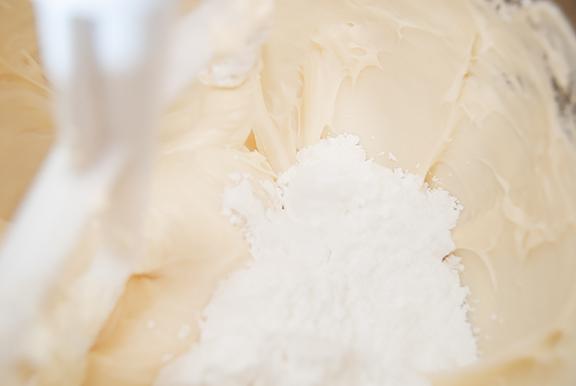 like silk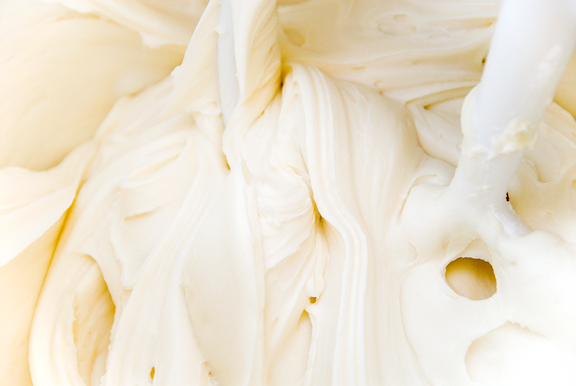 The reason it's important to cool the cakes completely is because slicing a hot cake is a recipe for a lot of swearing. They tend to rip up and crumb when they are still steaming, and this cake does plenty of that when it is cooled. I lop off the dome tops (save for snacking) and then slice four layers of equal thickness. Set a base piece on the bottom, then layer with icing and top off with another base piece, but inverted.
spreading the frosting between layers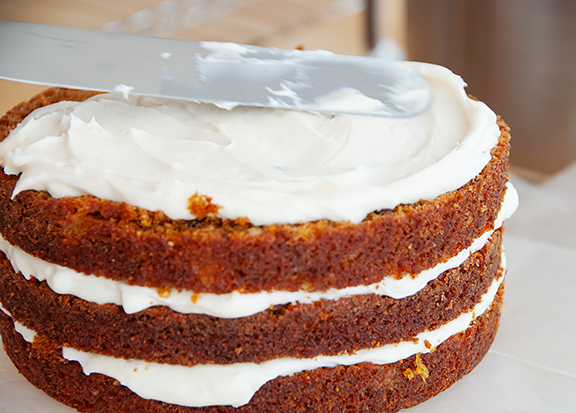 Since the cake is crumb-y, I find it essential to spread a crumb coat on the sides before applying the real frosting layer. For presentation purposes, it's unsightly to have a dark colored cake crumb suspended in a lovely sea of creamy white frosting. That's just me though. The final cake is a heavy one, so don't be fooled by the petite size.
just a small slice will do
oh my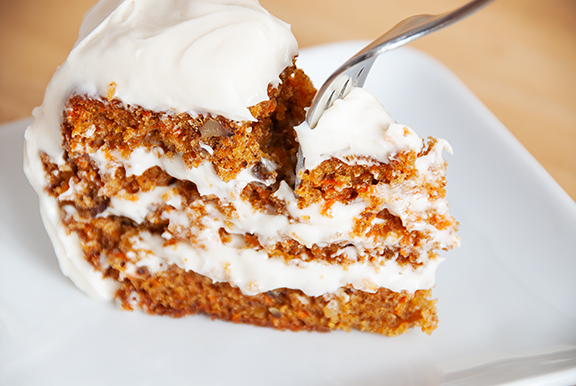 Carrot Cake
[print recipe]
adapted from Ridge View Bed and Breakfast, Virginia by Eleanor Damico
carrot cake
1 1/2 cups flour
1 cup sugar
1 tsp baking soda
1 tsp ground cinnamon
1/2 tsp ground cloves
1 tsp allspice
2/3 cup cooking oil
2 eggs
1 cup finely shredded raw carrot
1/2 cup crushed pineapple (with syrup)
1 tsp vanilla
1/2 walnuts, chopped
cream cheese frosting
8 oz. cream cheese, room temperature
2 oz. butter, room temperature
2 tsps vanilla
1 lb. confectioner's sugar
Cake: Stir dry ingredients together in a large bowl. Add remaining cake ingredients and mix until moistened. Pour batter into greased and lightly floured baking pan. For a 9x9x2 inch baking pan, bake at 350°F for about 35 minutes or until toothpick comes out clean or with moist crumbs. I baked in 2 6-inch round pans at 375°F for 45 minutes (at elevation). Remove cakes from oven and when slightly cooled, invert onto cooling rack out of pan and let cool completely.
Frosting: Cream the butter and cream cheese together until completely blended. Add vanilla and blend. Gradually beat in sugar to desired consistency. Note: I usually make this into a layer cake, so I typically make 1.5 times the amount of frosting. If there is any leftover, the frosting works beautifully on cinnamon buns.