I spent a good part of my day making and baking an ass ton of cookies. Some of them are already making their way out of the state (or sitting in the back of the Boulder post office waiting to skidaddle).

our quality control inspector looks on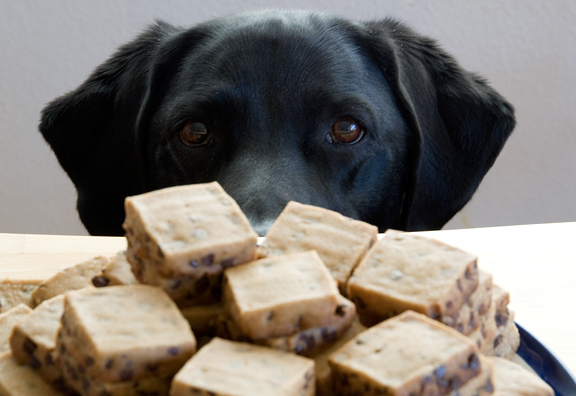 When I began my treatment two months ago, I heard several dire warnings about having a weakened immune system. Don't touch people. Steer clear of small children and anyone remotely sick. Don't eat raw foods that can't be peeled. Wash your hands all the time. Don't drink anything with ice in public restaurants. Bring your own silverware. Disinfect everything. And for the love of God, don't lick doorknobs or rental DVDs! Seriously, I got a lot of excellent advice [as well as some hilariously wacky advice from my well-intentioned parents], because a minor infection to anyone else could land me in the ER. Which leads me to wonder why the hell the waiting area for Oncology is right next to the waiting area for Infectious Diseases at my medical center. WTF?
But I've figured out over the past three cycles what I can and can't stomach – and more importantly – when I can and can't stomach the what. It's at the end of the cycle, when my taste is nearly normal and my blood counts are on the rebound, that I can squeeze in some dining out before getting hit with the next round of poisons (to kill the cancer, but if I didn't know better, I'd have a sneaking suspicion that they were trying to kill me).
Our little mountain town has a handful of dining establishments. I'm pretty much meh or blegh on most of them. I suppose if you don't actually know how to cook good food, then you might think better of them. Fortunately, I do know how to cook. There is a smokehouse that I've wanted to try, but the few times we went, they were packed and we ditched. That's a good sign. I hear they serve up Tennessee style bbq. I can dig that. Our neighbors and good friends told us they tried a new place in town over the weekend and they really liked it. So we gave it a go.

the last ray of sunlight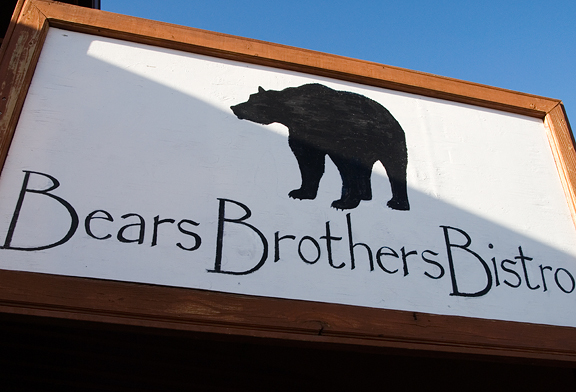 It's a small joint and it's chilly, as Tom had warned us. I don't have any pictures because 33% of the light fixtures were out and there weren't a lot to begin with in the very dimly lit space. However, the menu was quite impressive for being in the sticks. Tom said his pasta puttanesca was excellent except for the pasta part – and he knows, he's Italian. We split a bowl of lobster bisque (very good – ten times better than the sorry excuse for lobster bisque I bought from Whole Foods) and Jeremy ordered a burger and I had the Philly cheese steak sandwich. Their sweet potato fries are drizzled with a sweet vinegar reduction: fabulous. Jeremy enjoyed his burger and I rate my sandwich a solid B. They have pricier items on the menu – up to a $29 beef tenderloin, but I wanted simple that night. Overall, it's currently my favorite place in town. The portions are generous (we could only eat half of our dinners) and the service friendly and competent in that mountain woman "I can bench twelve cases of beer" way.
I know there are a handful of Boulder readers, so if you guys happen by this funky, lovable, yet slightly dysfunctional town – this is the place to dine.
Bears Brothers Bistro
1 West 1st St.
Nederland, CO 80466
Another place our neighbors have recommended to us is Proto's Pizza in Boulder (with several other CO locations and a Boise store too). I met the co-owner of Proto's during my stint at the Culinary School of the Rockies last year. Curiosity piqued and stomachs empty – we opted for Proto's this evening after I sent the crocheted eggs on their next journey. And now I don't think I can eat pizza anywhere else because their pizza is *perfect*. The place was packed on a Monday night. I had a 1.5 hour workout for lunch instead of actual lunch, so I was primed for dinner: a salad and half a medium pizza. Oh honey, I could have shoved Jeremy out of his chair and eaten the whole pizza myself if I didn't like the guy so much.

sign of good things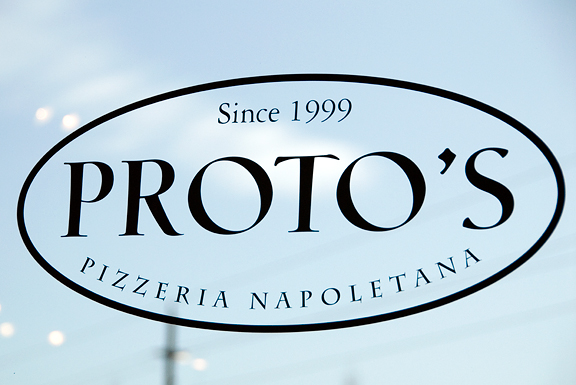 tuscan salad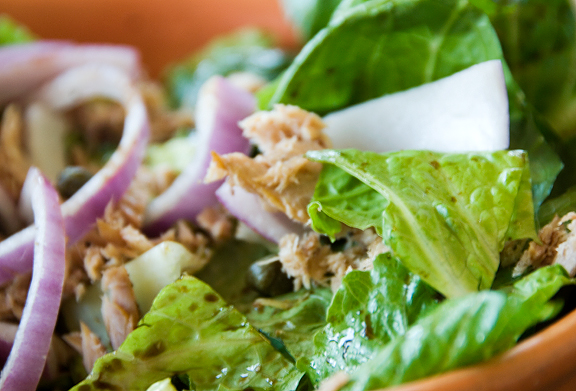 traditional with pepperoni and mushrooms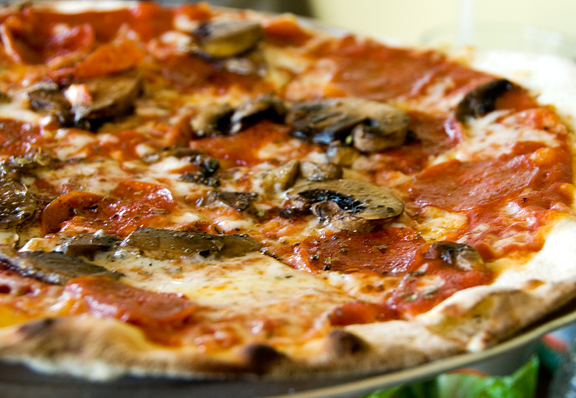 Great service. The place was hoppin' and you could feel the music vibrating in your chair (or was that the pizza rocking my world?!). Really freaking good (RFG) – and that's my official word on it.