Recipe: blueberry lime pound cake
Jeremy can tell I'm feeling like my old self again when I walk into the kitchen first thing in the morning and start cleaning. It helps me to reset after being sick and before tackling all manner of projects and tasks. He'll say to me ever so sweetly, "Would you like a glass of orange ju-" and I will hold a wad of dirty dish towels in my hand and say, "THESE? These needed to go in the hamper three days ago. They're filthy!" and walk off to dump them in the laundry. This indicates that Jen is back and fully operational. Just in time too – there is much to get done. This week we have retired my trusty old PowerBook to kitchen service. Thank you, Apple, for not sucking away countless weeks of my time the way a crapass Windows platform would (and has). Here is proof that form and functionality need not be mutually exclusive.

i dub thee: little buddy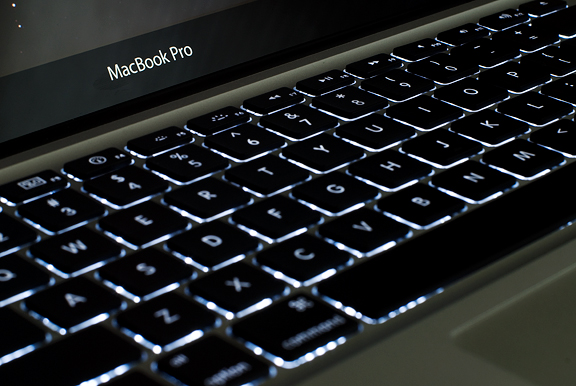 That is just the first in a series of upgrades this month. Hold on to your seats, kids. Please keep all arms down inside the car while the ride is in operation…
I can't tell if we're experiencing a short respite from the heat or if this is a trending cool down. It's 50°F on my deck this morning and the rest of the week is looking pleasant. You know what that means, don't you? Autumn. It's my favorite season. Then after autumn comes – SKI SEASON. *eeep!* What this means for use real butter is that I need to move all of these summery recipes out because before you know it, there will be four feet of snow to shovel off our driveway. For now we are snow free, but I'm really loving the cooler temps.

don't mind me – i'm just chillin' out… nice digs you got here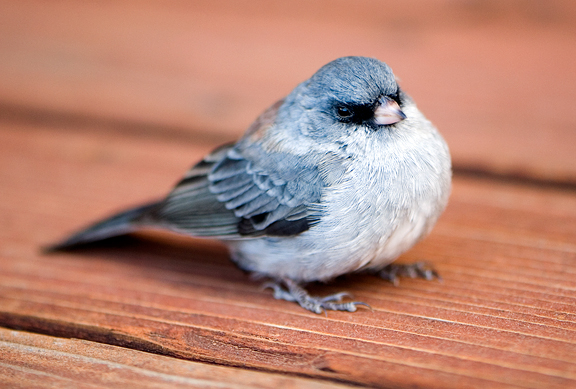 Just one more blueberry recipe. When foods as precious as berries are in season, I buy a lot of them. I didn't grow up eating dessert after dinner like most of my friends did. I grew up eating fruit after dinner. That was dessert at my house. Fruit is a treat to this day and berries… oh those luscious berries are candy. Like I've said before, I really enjoy my berries raw. But if there is one berry that I love cooked as much as I love fresh it is the blueberry.
this time – limes and blueberries
zesty!
It's another Fine Cooking recipe today and I blame (rather, I thank) them for providing a series of recipes based on a theme. Sometimes I can get away with making just one, but more often than not, I want to try them all. Bundt cake recipes always catch my attention because they make a great gift or contribution to a party. They can be dessert, brunch, breakfast, snack, coffee cake, tea cake and they are very easy.
lime zest sugar
fluffy: cream cheese, butter, sugar, and lime zest
My magic ingredient in bundt cakes is sour cream. It lends a nice moist crumb to the texture of the cake. When I first saw that this cake called for cream cheese in the batter, I thought it sounded odd. The more I thought about it, the more curious I was as to how it would impact the cake. Had to give it a try.
folded blueberries
bake that baby
The recipe recommends room temperature everything as it allows the cake to bake more evenly. If you think about the thermal distribution in the bundt, this makes complete sense. Even if you don't think about thermal distribution in bundt pans, consider taking your butter, cream cheese, eggs, and blueberries out of the refrigerator well before you start the cake. While the ensemble baked, I whipped up the icing. Mmm, lime juice and confectioners' sugar make for a more interesting icing than the standard cream or milk plus confectioners' sugar. It's smooth, sweet, and has zing.
measuring out lime juice
mixed to a pouring consistency
There is always a fleeting moment of panic when I invert a cake out of a bundt pan. This cake unmolded perfectly. Nary a crumb left behind in the pan. Wooooo! Even better than that – this is now my favorite blueberry cake. It is moist and tender without feeling like a brick. The lime zest in the cake as well as the lime juice in the icing gives a zippy boost overall to the blueberry flavor. Big winner!
i like to let the icing puddle
delightfully versatile
Blueberry Lime Pound Cake
[print recipe]
Fine Cooking issue #93
cake
8 oz. unsalted butter, softened (more for buttering the pan)
10.5 oz. (2 1/3 cups) all-purpose flour (more for the pan)
1 1/2 tsp baking powder (1/2 tsp @8500 feet)
1/4 tsp + 1/8 tsp table salt
1 3/4 cups granulated sugar
2 tsps lime zest, finely grated
6 oz. cream cheese, softened
4 large eggs, room temperature
1 large egg yolk, room temperature
13 oz. (2 1/2 cups) blueberries, room temperature, washed and drained on towels
glaze
4 oz. (1 cup) confectioners' sugar
2 tbsps lime juice, fresh (more as needed)
Cake: Place rack in center of oven and preheat to 350°F. Butter and flour a 12-cup Bundt pan. Sift the flour, baking powder, and salt together into a medium bowl. Pulse the sugar and lime zest together in a food processor about 20 times until well blended. Beat the butter and cream cheese together on medium speed for about a minute until it is smooth. Add the lime sugar and beat on medium speed until light and fluffy (1-2 minutes). While the mixer is running, add the eggs one at a time making sure to mix well after each addition and scraping down the bowl. Beat in the lone egg yolk and mix everything together on low speed. Slowly add the flour mixture. Scrape the bowl down and beat on medium speed for 20 seconds and then gently fold in the blueberries. Pour batter into bundt pan and smooth the top. Tap the pan on the counter to remove air pockets and bake for 50-55 minutes or until it passes the clean toothpick test. Let cool on a rack for 10 minutes and invert the cake. Let cool completely.
Glaze: Whisk the powdered sugar and lime juice together until smooth. It should be just thin enough to pour. If too thin, add more sugar, if too thick, add more juice. Pour over the cooled cake and let the glaze set before serving.
more goodness from the use real butter archives