Monday, September 20th, 2010

Recipe: pan-seared black cod with summer vegetables
[I completely forgot about this interview with Friday magazine earlier this month! Click on over if you're bored and haven't heard enough of my yammering. It features some other food bloggers you might recognize too.]
It was hot this weekend! This is what they call Indian summer, right? Summer is pretty brief where we live, so we welcome it with open arms in the mountains. It's glorious. As summer winds down, Jeremy and I are both pretty happy to move into autumn – which arrives right on schedule around these parts. Taking advantage of these last hot and sunny days, we distributed the compost in our yard to make room in the compost bin, cleaned out the basement, did heaps of recycling, and replaced our hot water heater. Okay, the hot water heater sort of demanded replacement when it died and flooded the basement, but I'm glad we took care of it in summer rather than winter.

and kaweah got a much needed bath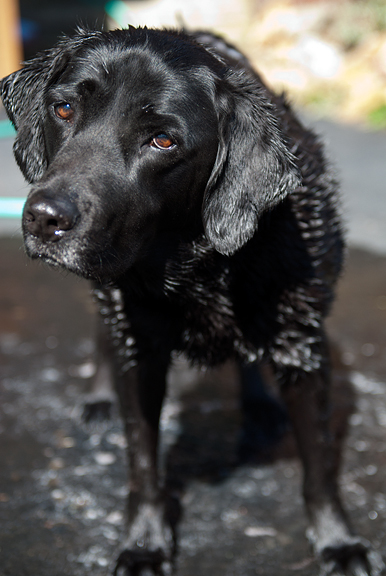 Our fall colors are arriving in full force to the south. I'm looking forward to a cool down because when I see yellow aspens, I want to be wearing fleece – not sweating my brains out in a short-sleeve t-shirt getting sunburned, which is exactly what happened on Sunday's shoot. But have a gander at what we found. [See the full set on the
photo blog
.]
colorado gold on deep blue skies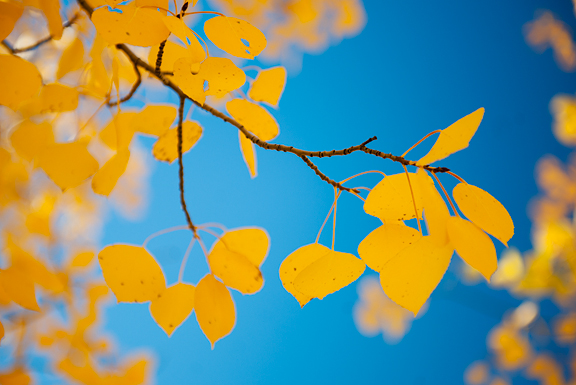 healthy pines and golden aspens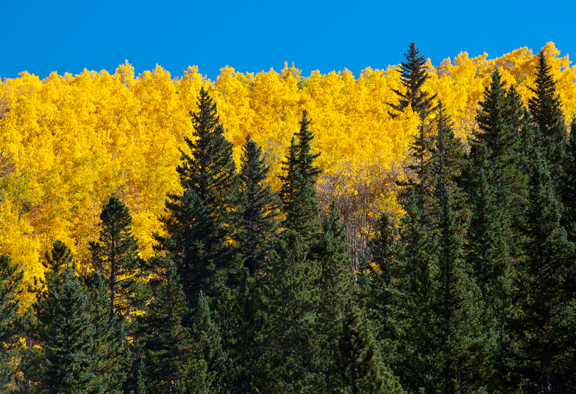 a lovely mix of colors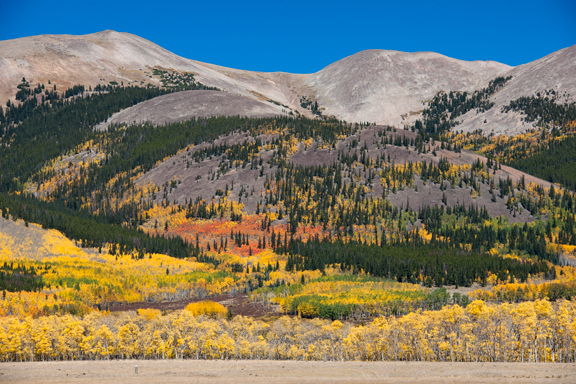 brilliant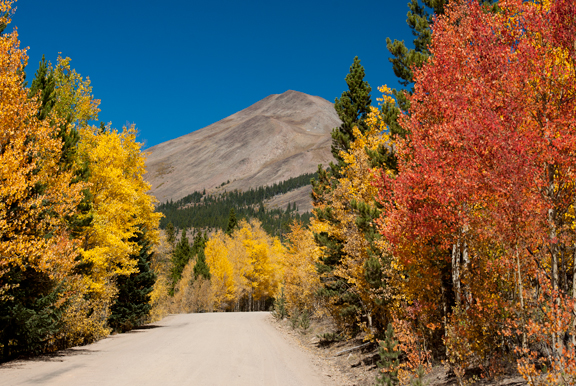 aglow in early afternoon light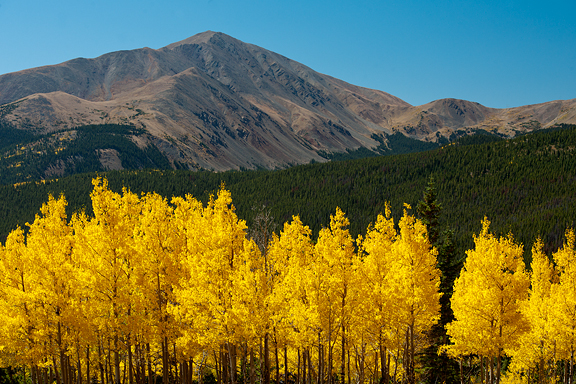 When I was in Seattle, my friend Caroline had complained that they didn't get a real summer and that she wasn't ready to let it go just yet. One evening we went to the grocery store to pick up ingredients for dinner. Hmmmm, what to make for dinner? Caroline went to grab some black cod to bake and Erin asked me to come up with a vegetable. I remembered Caroline's comment about summer and picked up some summery vegetables for a simple sauté to go with the fish.
corn on the cob
slicing the kernels off
At home, I wanted to try the same vegetables with pan-seared black cod. I too didn't want to let summer go just yet. There will be time for pumpkins, apples, pomegranates, and butternut squash. Our corn is still sweet. The zucchini are still plentiful. And tomatoes… I am a sucker for the sweet sweet lovin' of summer tomatoes.
dicing zucchini
cherry tomatoes in the last light of summer
diced into jewels
**Jump for more butter**