Saturday, February 19th, 2011
I hopped a jet plane west the other evening… As we flew over the Rockies, I peered down at the Earth's surface and saw the ski runs of my local hill glowing blue in the moonlight. Just east of that was my little town, sparkling in the night. There are few places that could peel me away from Colorado in winter because you all know how much I *love* my Colorado winters. But where I am now is certainly one of them. In the morning, we drove east and succumbed to the temptations of the Central Valley.

carnitas taco and chicken enchilada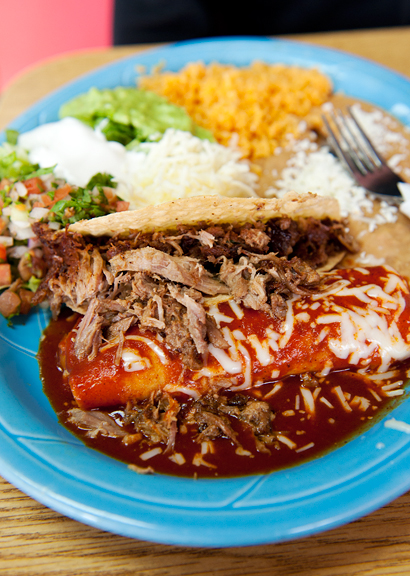 chile relleno and tacos: carnitas, carne asada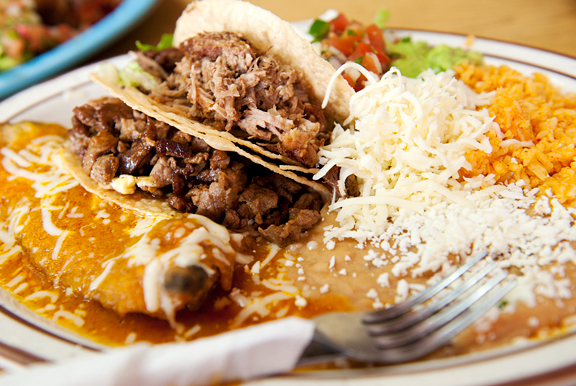 If you love the cold months (and even if you don't), you have probably determined that winter is a harsh mistress. Her storms are unpredictable, moody, tricky. Sometimes she gives too little and sometimes she gives too much. It can be a messy business traveling when she would rather you just stay put.
once we arrived that evening, the snow started coming down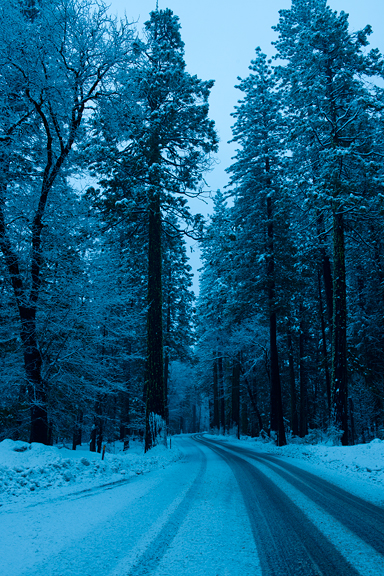 We live in the mountains and we live with snow more months of the year than not, but coming here in winter is always magical to me. Coming to Yosemite any time of year takes my breath away, but winter is particularly wonderful because there aren't nearly the hordes of people crawling the landscape like they do in summer.
and you wake up in wonderland: upper and lower yosemite falls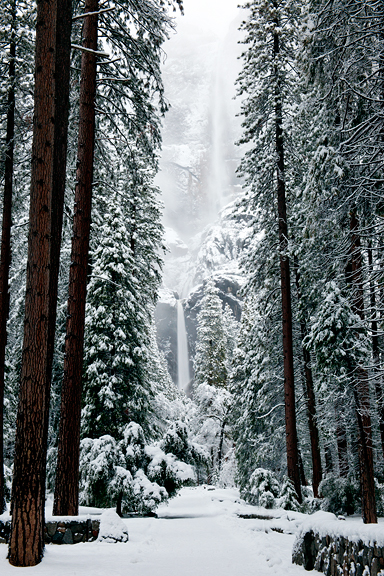 It has been a while since we've encountered a maritime snowpack. It's called Sierra Cement for a reason. The snow is wet, heavy, and packs down to make structurally coherent snowballs and fortresses in contrast to our Rocky Mountain champagne powder that blows like fairy dust off your gloves and feels like a million butterflies catching you as your skis plunge into several feet of the stuff. But untrammeled snow is lovely no matter its density and it is especially so here in Yosemite.
tranquil
The weather isn't doing what I had hoped nor even what the forecast had predicted, but that doesn't matter so much. What matters is making the most of what you've got and appreciating that you've got it. Booyah!
jeremy playing around in the snow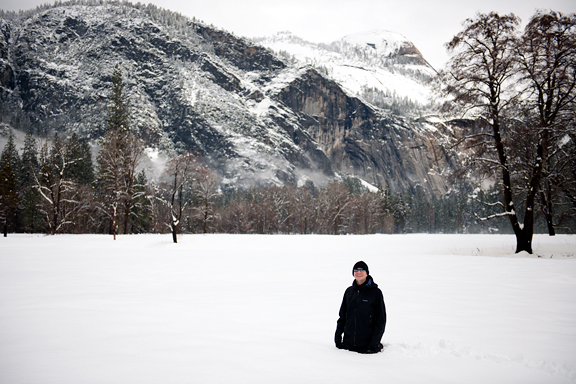 wait a sec, how deep is the snow?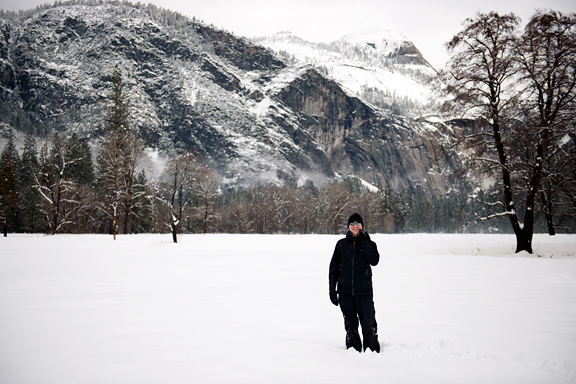 yay, yosemite!