Monday, February 17th, 2014
The first time I set foot in Camp 4 Coffee was late September 2010. It was dark out because I wanted to shoot sunrise somewhere outside of Crested Butte. My shooting partner needed his morning caffeine fix before heading out and knew just the place to go. At 6 am, we stood in line in front of this tiny shack covered in old license plates. I know nothing about coffee, but as Jason stepped outside and took a sip of his quadruple shot latte he purred, "Oooooh yeah. THAT is good stuff." The following year when Jeremy joined me over the weekend on my solo fall shoot in Crested Butte, I took him to Camp 4 for coffee, and he's been smitten ever since.

camp 4 coffee in crested butte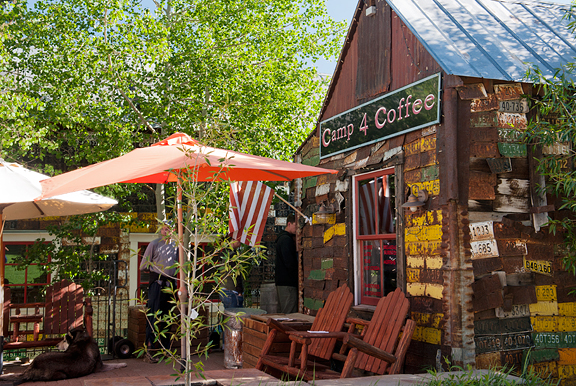 Like Crested Butte, Camp 4 has a friendly, laid-back vibe. Tourists and locals alike line up each morning for their cuppa. Dogs saunter onto the pleasant little patio and wait patiently (and obediently) while their people step in to grab coffee and breakfast, say hi to friends, and snag a little dog treat for their four-legged companion. While the pups are outside, they receive a good deal of attention and loving from passersby and other patrons. It's all routine.
any given summer morning outside camp 4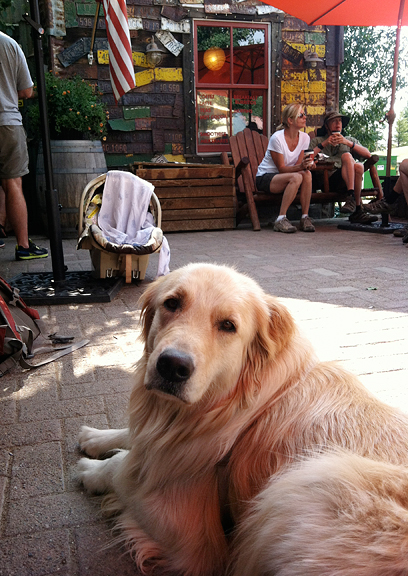 The space inside is limited to room for five to six people to peruse the boards, admire the baked goods, order, pay, and dress their beverages. To your immediate right as you walk in is a little bar space for four people to sit and read the paper or shoot the breeze. It's tiny, yet incredibly popular because their coffee is exceptional – touted as the best coffee in Colorado according to the Denver Post. There is no drip coffee here, just espresso drinks made from Camp 4's own beans roasted right in Crested Butte. Jeremy notes that their beans are also excellent for drip coffee at home.
decisions decisions…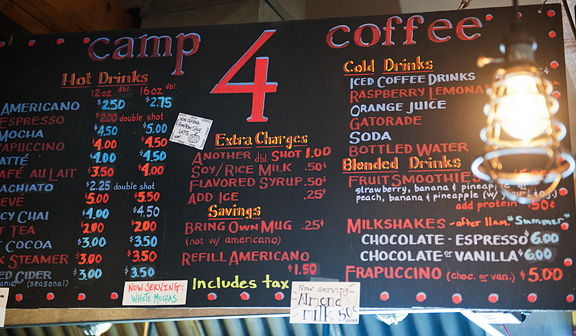 perfect doughnuts: crisp outsides, fluffy and tender insides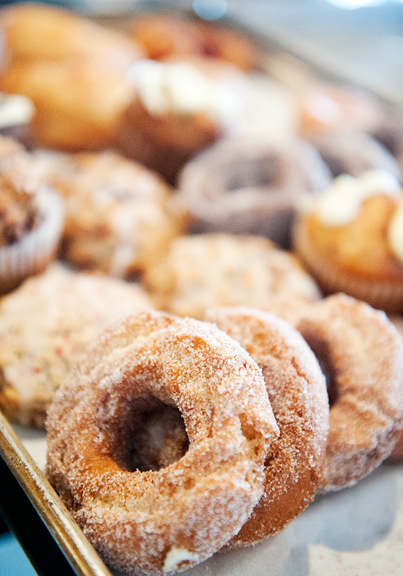 In addition to the traditional coffee drinks, Camp 4 offers a selection of teas, bottled things (juices, water, soda, sports drinks), smoothies, milkshakes, hot cocoa, chai, as well as breakfast burritos (with REAL green chiles), breakfast sandwiches, and some of the most delectable pastries in town (super flaky awesomeness). The selection includes fresh doughnuts, filled long johns, danishes, croissants, filled croissants, cinnamon rolls, muffins, scones, cookies, brownies, quick breads… The pastries don't last long on any given day, so if you have a hankering, get ye there in the morning before they're picked clean.
the friendliest service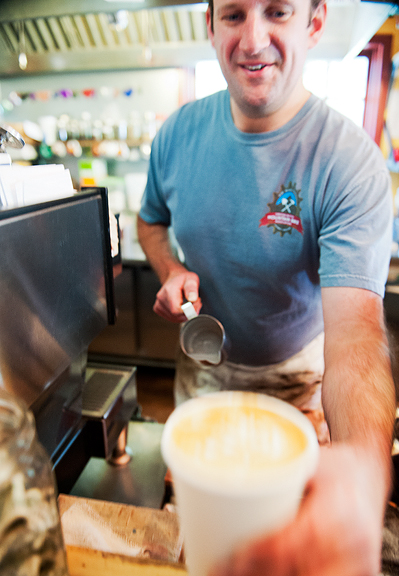 a treat for your pooch, because crested butte loves dogs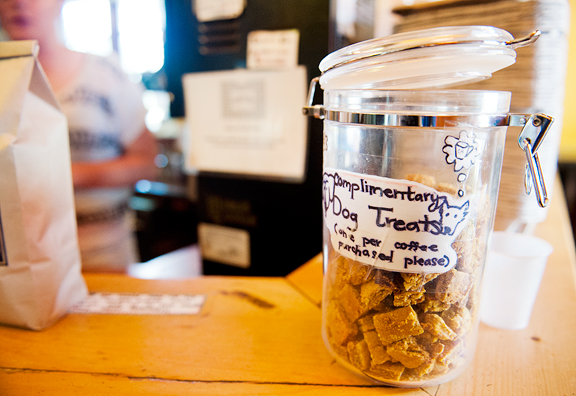 **Jump for more butter**