Recipe: homemade hot cocoa mix
I hope everyone who celebrates Thanksgiving was able to enjoy their holiday! Me? I remained mostly offline for the past several days and loved every minute of it. Instead of expending my energies on cooking Thanksgiving dinner, I kept the food prep simple and opted to ski. Crested Butte happily received nearly 2 feet of snow before opening day on the mountain. It goes without saying that first tracks were accompanied by the sound of hoots and hollers echoing down the slopes of untracked powder. When the powder was no more, we went skate skiing, did a little mouse proofing of the house, squealed at baby puppy malamutes (that was me doing the squealing), and worked on stuff that always gets neglected back home.

fluffy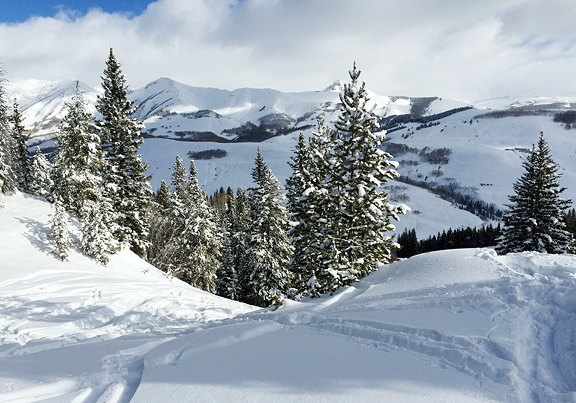 fresh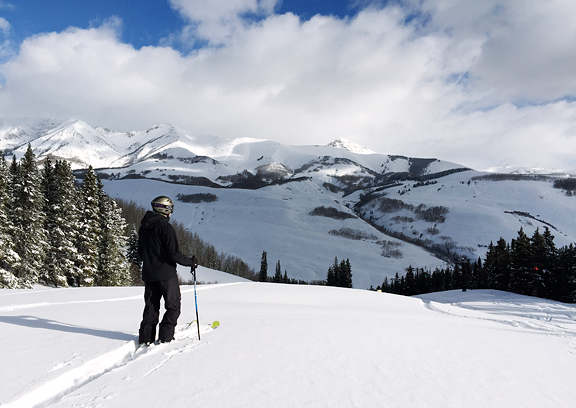 amazing snow for november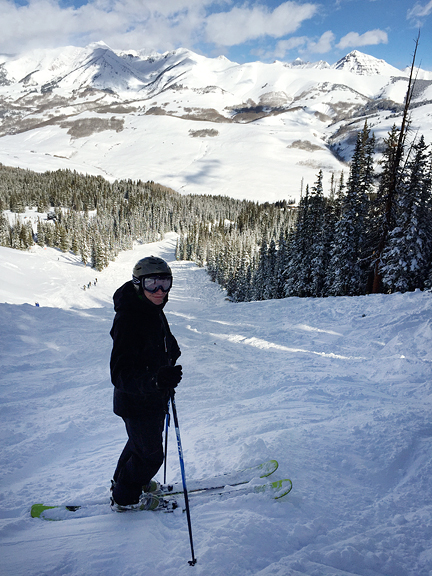 trees plastered from snowmaking guns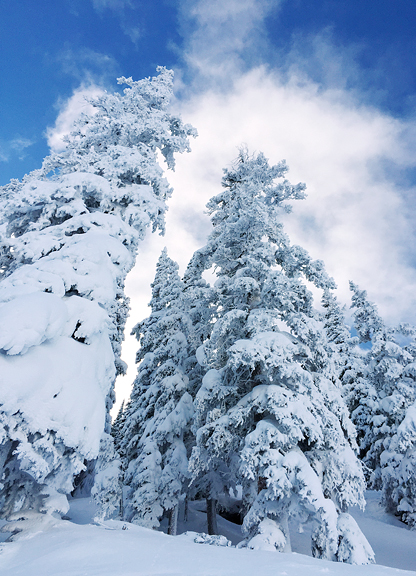 It seems that once Thanksgiving has passed, the calender shifts into high gear. Suddenly everything I never wanted goes on sale in my in-box. Oh, but it IS nice to nab a deal on those climbing skins I've been eying for over a year. For the most part, we ignore the frenzied consumerism because we don't do gifts over the holidays. What I mean is that we only give homemade or local gifts to people like Jeremy's staff, my oncologist, our vet, the post office. I try to mix it up from year to year with a variety of baked goods, confections, and something like a barbecue spice rub, homemade jam, or a flavored cheese powder for popcorn. This year, I'm including jars of homemade hot cocoa mix.
bittersweet chocolate chips, sugar, powdered milk, salt, dutch-process cocoa powder
chop the chocolate
mix everything together
scoop into air-tight jars
I do recommend using a good quality bittersweet chocolate, something with at least 60% cacao. And use Dutch-process cocoa as it tends to be smoother than natural cocoa. Chopping the chocolate is your rate-limiting step. Everything else is a matter of measuring and mixing together. The original recipe made enough hot cocoa mix for 6 servings or 1 3/4 cups of mix. I made two quadruple batches to fill 8 12-ounce jars and then some.
hot milk, hot cocoa mix, whipped cream, marshmallows
add the hot milk to the mix
top with whipped cream, marshmallow, and grated chocolate
To serve, you merely use 3 tablespoons of the hot cocoa mix for 1 cup of hot milk or hot water. I tasted both and the hot (whole) milk version is definitely a richer flavor than the hot water version. If you want an adult hot chocolate, spike it with something boozy. Top the whole thing off with whipped cream, marshmallows, and a dusting of grated chocolate or ground cinnamon. It is particularly well-suited for cold nights wrapped in warm blankets.
a little liquid dessert
treat yourself or someone else
Homemade Hot Cocoa Mix
[print recipe]
from The Kitchn
12 oz. bittersweet chocolate (at least 60%), finely chopped
2 cups Dutch-process cocoa powder
2 cups granulated sugar
3/4 cup (12 tbsps) powdered milk
1/2 tsp sea salt
Mix all of the ingredients together in a large bowl. Spoon into an airtight container and store at room temperature for up to 3 months. Makes 7 cups of mix or 24 servings. If you're making this for yourself, you can quarter the recipe (divide by 4) to yield 1 3/4 cups mix or 6 servings. To serve, warm 1 cup of milk in a saucepan. Whisk in 3 tablespoons of the cocoa mix and stir until the chocolate is melted. Top with whipped cream and/or marshmallows.
more goodness from the use real butter archives