Tuesday, December 16th, 2014

Recipe: vanilla sugar
I'm up to my elbows in butter, sugar, flour, and chocolate. Yes, it's that time of year again – the cookie frenzy. Thanks to a back muscle spasm over the weekend that kept me from standing or walking, I had to rush getting all of the baked goods and confections out the door in one very long and exhausting day. But they're done and you can stick a fork in me!

these went to jeremy's staff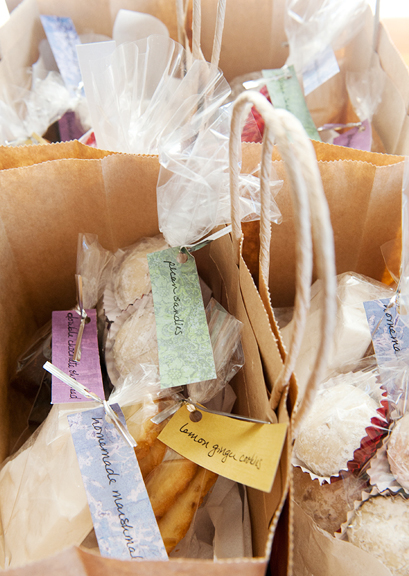 In addition to the cookies, marshmallows, and homemade hot cocoa mix, I included a jar of homemade vanilla sugar. It's such an easy do-it-yourself project and it makes a great gift with a personal touch. Use vanilla sugar in place of regular sugar for that extra vanilla oomph. Even if you can't think of a use for it, just open the jar and get a whiff of that floral, sweet, and heady perfume.
you'll need whole vanilla beans and sugar
slice the bean lengthwise
scrape out all of those beautiful little seeds
**Jump for more butter**