Monday, April 20th, 2015

Recipe: strawberry brown butter tarts
We were at the intersection of ALL THE GOOD THINGS this past weekend. It snowed 2 feet at our house which meant: 1) BIG DUMP SNOW DAY! and 2) hours of shoveling dense spring snow. Jeremy says it combats what our friend calls "professor arms". But the whole reason for shoveling is so you can get to work or… go backcountry skiing! It's like a warm up before you exercise some more. Plus, it justifies a little indulgence later on.

like this adorable tart
I logged my 100th day on skis this season over the weekend. Considering the paltry snowfall during our prime ski months, I'd say that's not too shabby. It wasn't my main goal to become a triple digit girl, just to keep active and fit through the winter. And to get outside often. It has been good for my body and mind, but most of all it has been excellent for my soul.
shoveling out from 2 feet, but it was worth it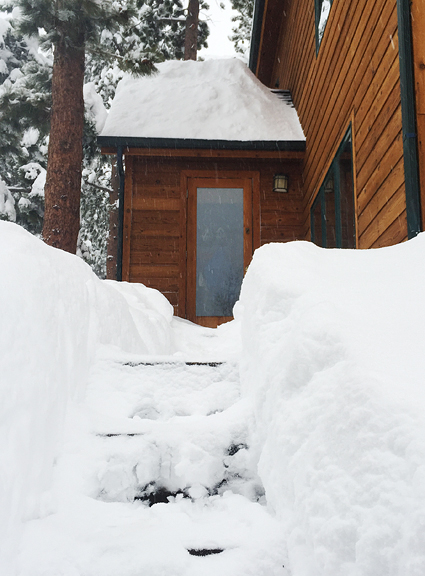 jeremy breaks trail in the high country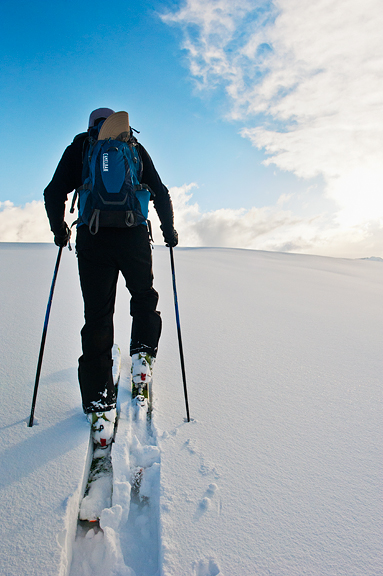 an hour before sunset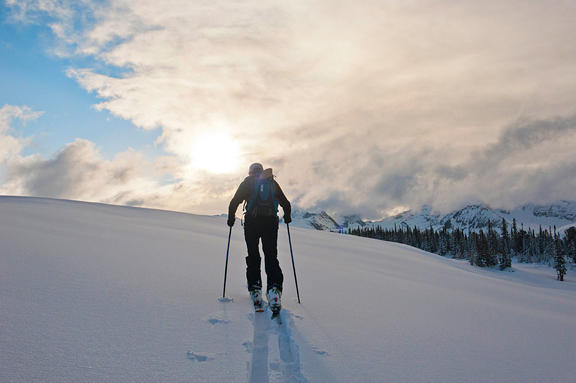 sunday ski with banjo (and erin)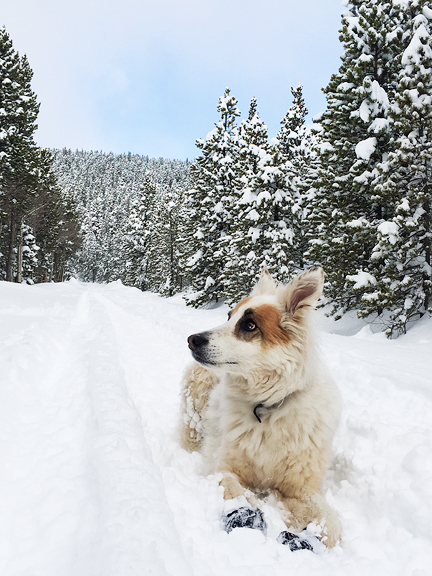 perfect weather, great snow, excellent friends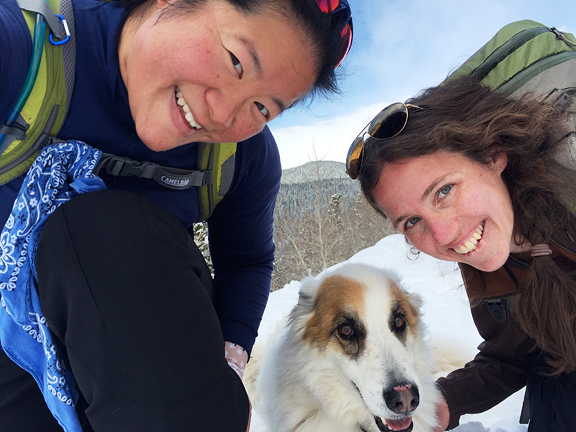 What I loved about our weekend storm was how it stayed cool and lightly stormy for several days after the 2 feet fell. That helps to solidify the snowpack so it will stick around longer, ski longer, water the mountains longer. It also makes for cozy evenings with warm blankets and Kevin Spacey. This weather is conducive for baking, too.
While recently digging through old photo archives, I came across a series of wildflower photographs from Big Sur about four years ago. Flowers flowers flowers and then – a strawberry tart. Actually, it was a strawberry brown butter tart from the Big Sur Bakery and it was the most heavenly pastry I had tasted in a long time. I think everyone needs a strawberry brown butter tart in their lives. This one starts with a flaky, buttery crust.

flour, salt, sugar, lemon juice, butter, ice water
place the flour, sugar, salt, and butter in a food processor
pulse until the butter is the size of small peas
combine lemon juice and ice water
add liquid until the dough is just combined
wrap and refrigerate
**Jump for more butter**