Sunday, May 17th, 2015

Recipe: chocolate budino
I am routinely guilty of tackling my "spring cleaning" in October – after the fall shoot is done, but before ski season kicks into high gear. And well, if ski season gets an early start, then we boot spring cleaning until next fall. Except this year we undertook a spring purge. Call it the decadal cleaning, because it's time to puppy proof our house. We never had to do this for Kaweah because she was already 6 years old when we moved in and so good about leaving things alone like trash, compost, food that wasn't hers, plants – everything.
But puppy… puppy will have to learn. And while we're puppy proofing, why not go through all of our closets, cabinets, drawers, files, and basement? Oh, and let's rearrange the furniture, too. It snowballed into a multi-day project in which most of the house was sorted for reorganization, recycling, donation, or trash. I'm happy to report that the smallest category was trash. Our car is loaded with old retired electronics and generations of computing equipment to be recycled responsibly at CHaRM in Boulder.

jeremy replaced our uv decals on the windows so birds won't crash into our house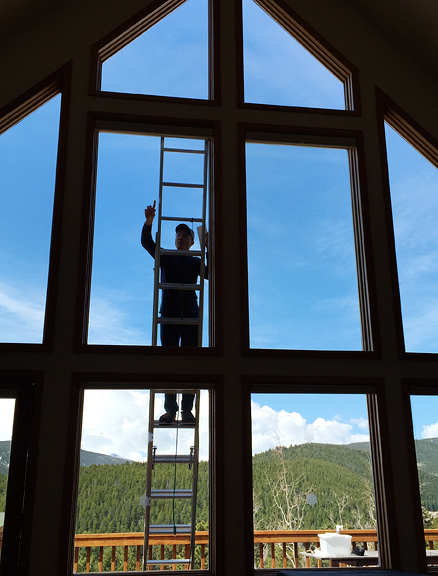 I'm glad to finally get this cleaning out of the way. For the past several days the weather has toggled between rain, snow, graupel, and hail. We've also had some mighty fine thunderstorms roll through in the afternoons and at night. The high country is getting snow – and that is a truly marvelous thing. Perhaps if the stars align, I'll get to ski one more time before puppy comes home. The best part about this winter holdout is that she won't have to wait until autumn to get her first taste of proper Rocky Mountain snow.
mist and snow up valley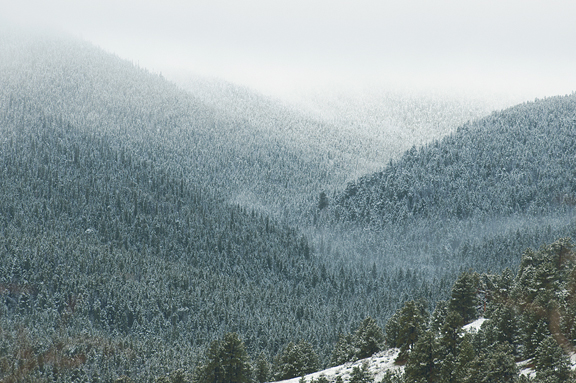 storm front approaching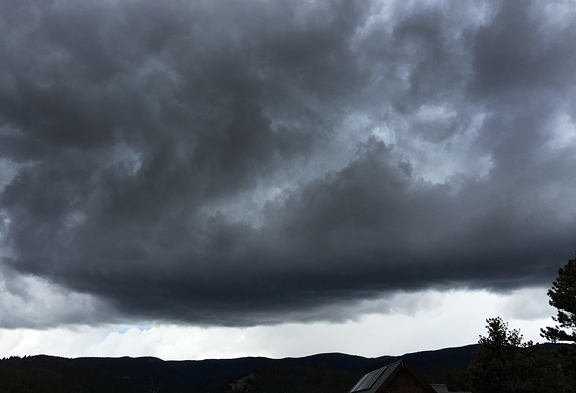 graupel falling on our deck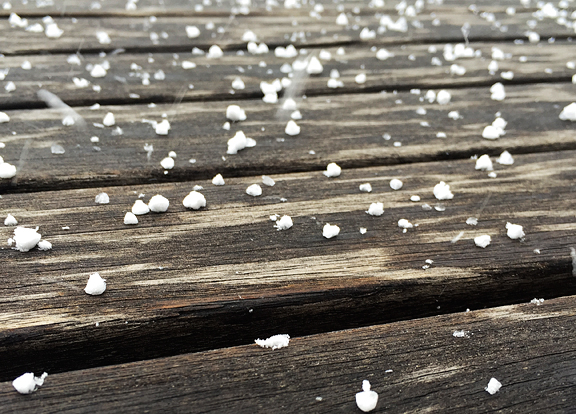 Even though I don't do requests on this blog, when I last posted about
Bacchanale
, people had asked me if I'd recreate the recipe for their chocolate budino. I must admit that the thought had crossed my mind, but I didn't put it into action until we had our neighbors over for dinner last month. I spent some time recipe testing (and I loathe recipe testing) to get it right, and I think we have a winner. I started the crust with a cookie crumb base because it is just the right crumbly, sandy texture to go with a super rich, thick, creamy pudding.
vanilla, sugar, butter, salt, chocolate sandwich cookies
melted butter, cookie crumbs, sugar, salt, vanilla
mix it all together
**Jump for more butter**