Sunday, November 22nd, 2015
Nederland, Colorado has been my tiny mountain hometown for over a decade. Nederland, or Ned, as the locals refer to it, stands as the gateway town to Eldora Mountain Resort and parts of the Indian Peaks Wilderness. Whether you are up for a day of skiing or riding at Eldora, hiking the high country, traveling Peak to Peak highway, riding the local mountain bike trails, leaf peeping in autumn, attending Frozen Dead Guy Days, or just getting away from the commotion of flatlander life, this funky mountain town makes a great stop before, during, or after your adventures.
One of the latest additions to Ned's offerings is also one of my favorites. Crosscut Pizzeria and Taphouse began as a mobile wood-fired oven pizzeria. In the last year, Crosscut sprouted into a right proper restaurant in the heart of Ned's downtown scene.

welcome to crosscut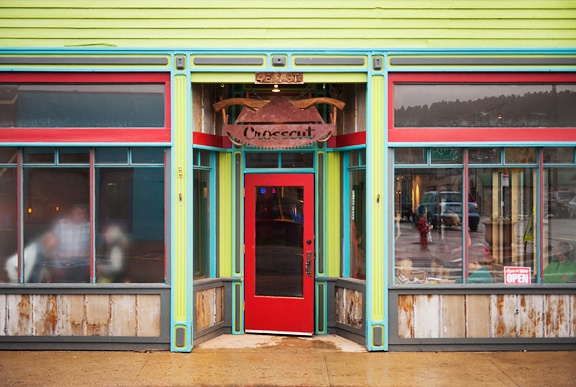 Walk through the front door of this 100-year old rustic building and you'll find sit-down tables on either side of you and the prep station, centerpiece copper wood-fired oven, and bar seating straight ahead. The restaurant radiates warmth (not just from the oven!) and a laid-back, welcoming mountain vibe. You get a great community feeling from this family-friendly establishment.
the interior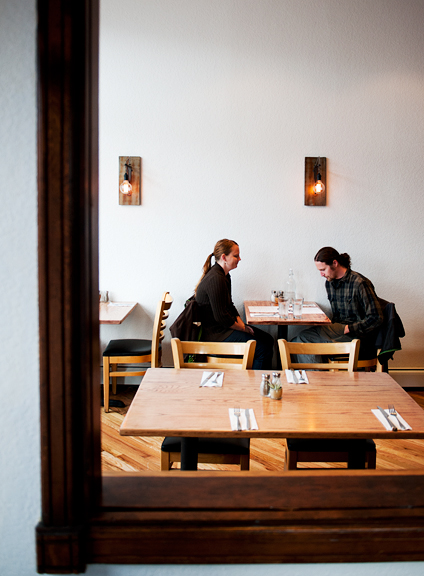 crosscut gets hopping in no time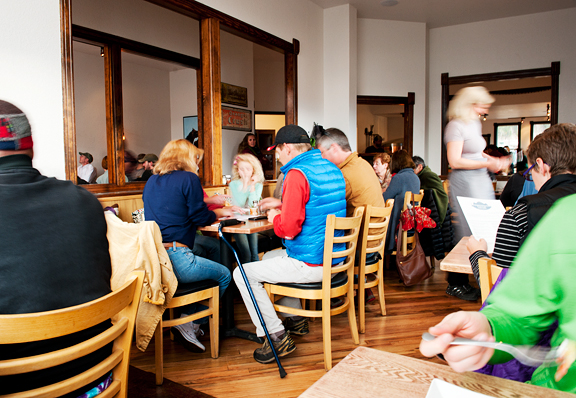 bar seating in the back of the restaurant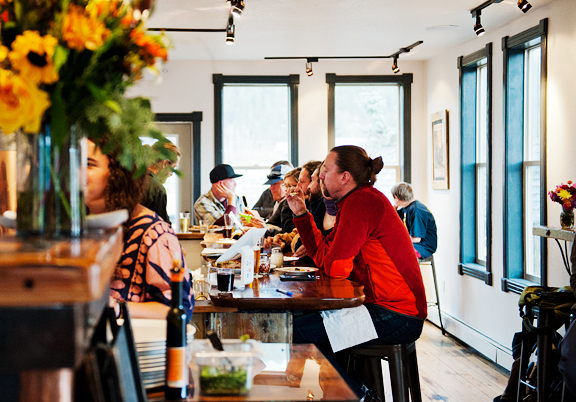 Jeremy and I wanted to sample Crosscut in the first week it opened for several reasons. First off – there was enormous buzz among the community in anticipation of the opening. Secondly, there was the promise of delicious artisanal pizza! Third, we always want to support good local businesses in such a small town as Ned. The staff was friendly and prompt despite being completely slammed both times we've been for dinner. We observed plenty of folks coming in to pick up take-out orders as well. Online ordering is now operational on the website.
wood-fired goodness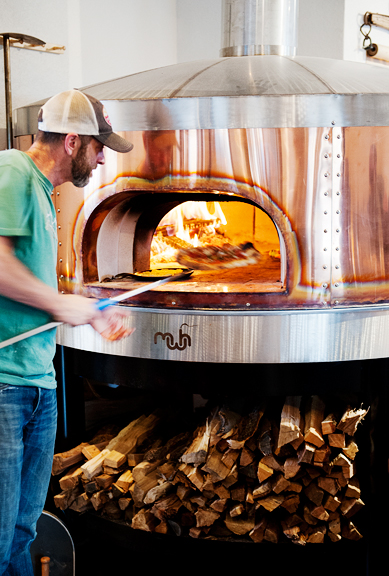 peter brings out an order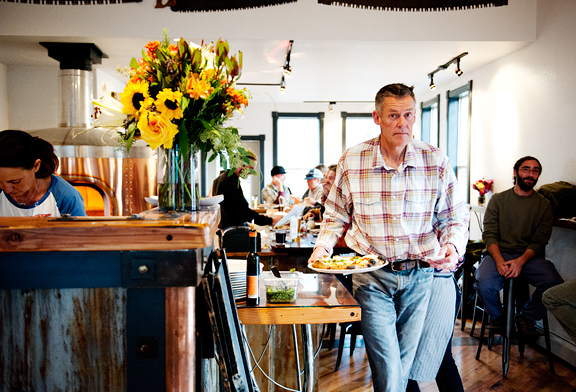 dawn readies a pie for the oven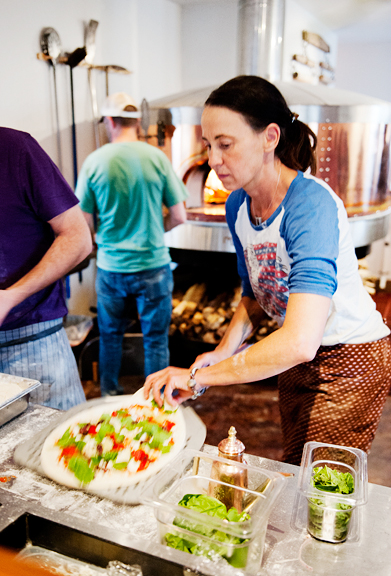 **Jump for more butter**