Sunday, January 24th, 2016

Recipe: japanese cucumber salad
I kept abreast of the blizzard that hammered the East Coast this weekend through updates from my parents and all of the pictures of friends shoveling their driveways. It's always a little painful when cities, warm climates, and flat topography get a lot of snow – not just because it causes complete chaos, but because everyone complains about it and most people don't know what to do with it. I mean… WE know what to do with three feet of snow. But alas, it was all sunshine and blue skies around here. We know what to do with THAT, too!

getting a good workout on skate skis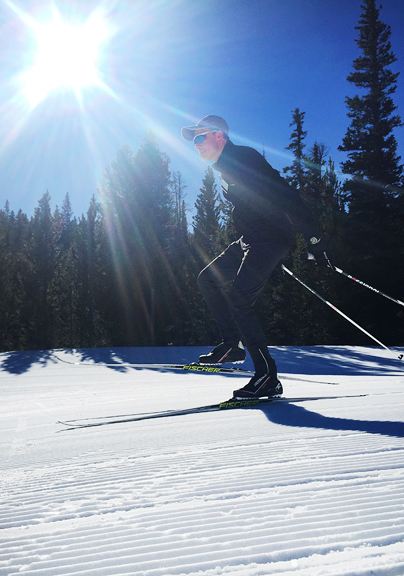 this one, she loves the snow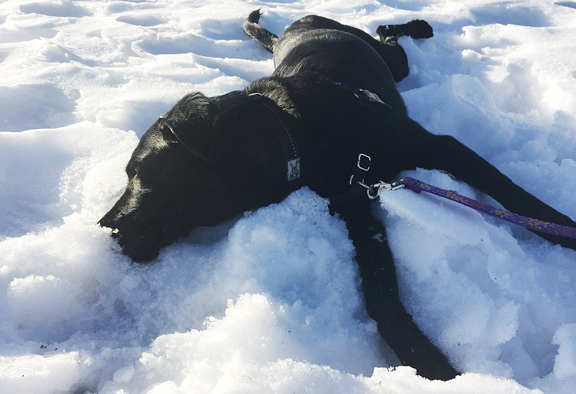 got her attention with a treat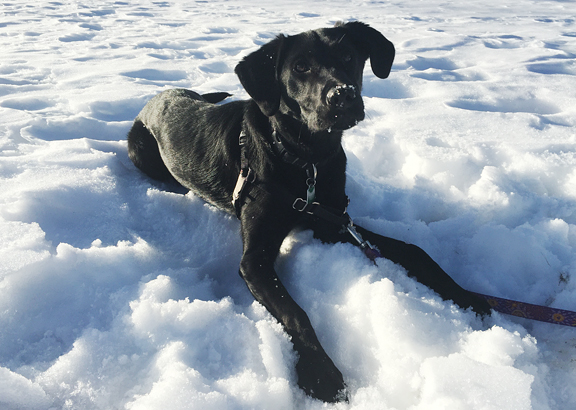 neva practices the "gentle" command and takes a small treat from my mouth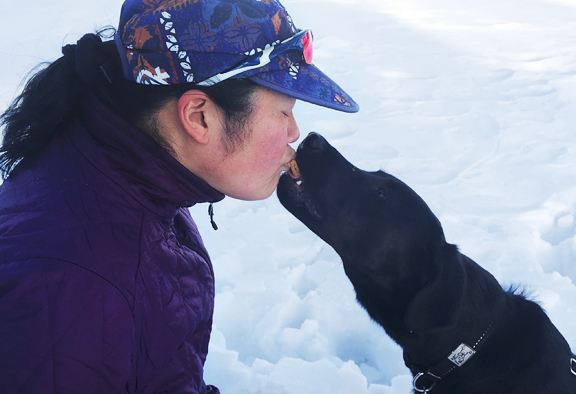 With a short trip on my calendar this week, I'm going to go with a quick recipe that is a remake of an old one from 2007. Back in 2007 I hadn't really gotten into my food blogging groove, so there are some recipes that could use the proper make-shoot-document treatment. Since we made sushi over the weekend, it was a good opportunity to shoot and re-share this bright and tangy Japanese cucumber salad.
simple as: rice vinegar, sugar, sesame seeds, cucumbers
**Jump for more butter**